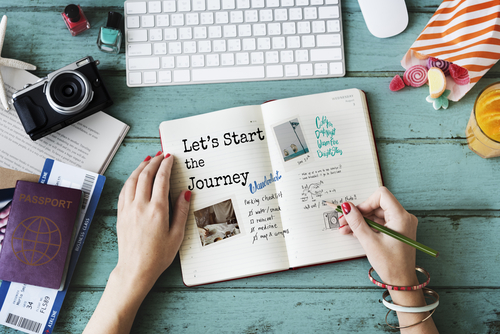 Going on a trip, need 4 outfits, I have packed 35 just to be safe! 🙂
When traveling, it is packing that takes a lot of thought. Undoubtedly, it is a tiring task for you have to consider. You are bound to miss out on one or two things. No matter whether you are going for your first trip or you are a seasoned globetrotter, it is wise to have a comprehensive and handy packing checklist in place.
We will go to the old school way, from knowing the right bag size, medicines to what toiletries you need, it is important to have an ultimate packing checklist. To help you with the same, here is the ultimate travel packing checklist you might want to consider to avoid any chaos:
Right Bag Does Matter
It is vital to pick a luggage bag that is lightweight, versatile, and big enough to carry all the items. Ensure the bag has a warranty while buying. Here are types of bags that will help you decide better:
Rolling bag – Wheels are all the time nice. It eliminates the whole hassle of carrying the gear on your back. But you are advised to avoid this type of bag if the place you are traveling to have paved roads and sidewalks.
Duffel bag – These bags are lightweight and easy to carry.
4-wheels – You can consider this bag to keep the weight off your wrist and travel effortlessly.
Travel backpack – If you do not want that extra wheel's weight, then the travel backpack is the right option.
Pick the Right Clothing
Next comes the right clothing. Now, this completely depends on the season you are traveling in. If you are visiting a destination during winters, then carrying woollen clothes is highly recommended. If you are traveling in summers, then you are advised to carry lightweight clothes. Do not forget to carry coats, rainwear, and jackets if the place you are traveling to have unpredictable weather conditions. Also, remember to carry swimwear and cover-ups for people traveling to beaches.
Do not Forget the Toiletries
This is something you should not forget, no matter where you are going. The ultimate packing list for toiletries includes:
Toothbrush
Toothpaste
Sunscreen and after sun
Shampoo and conditioner
Deodorant
Travel towel
Face Wash
Soap
Dental floss
Shaving supplies
Moisturizer
Did you Take your Medical Supplies?
While you think your packing is done, you might be missing out on the most important thing – medicines. Here are some medicines or medical supplies you need to carry:
Travel First Aid Kit – Band-Aids, bandages, small scissors, gauze, and antiseptic wipes.
Prescription medicines
Paracetamol – For Fever and Pain relief
Cold and Flu tablets
Bug spray
Motion sickness tablets
Allergy medication
Antibacterial ointment
Carry Necessary Travel Documents, Cash and Credit Cards
You are advised to carry all the necessary and important documents.
Passport
Cash and Credit Cards
Travel Insurance
Health insurance card or document
Hotel information
Tour contact details
Emergency addresses and contact details
Guide books
Apart from this, you also need to carry a laptop, charger, portable charger and so on if you are going on a business trip. No matter where you are headed, ensure your packing is done beforehand. This helps to pack the right items and not miss out on important ones. Our ultimate packing checklist helps with mobility on your holidays.
If you are looking for India holiday packages or international tour packages, SOTC offers group tours and customized holidays for a memorable vacation with your loved ones.