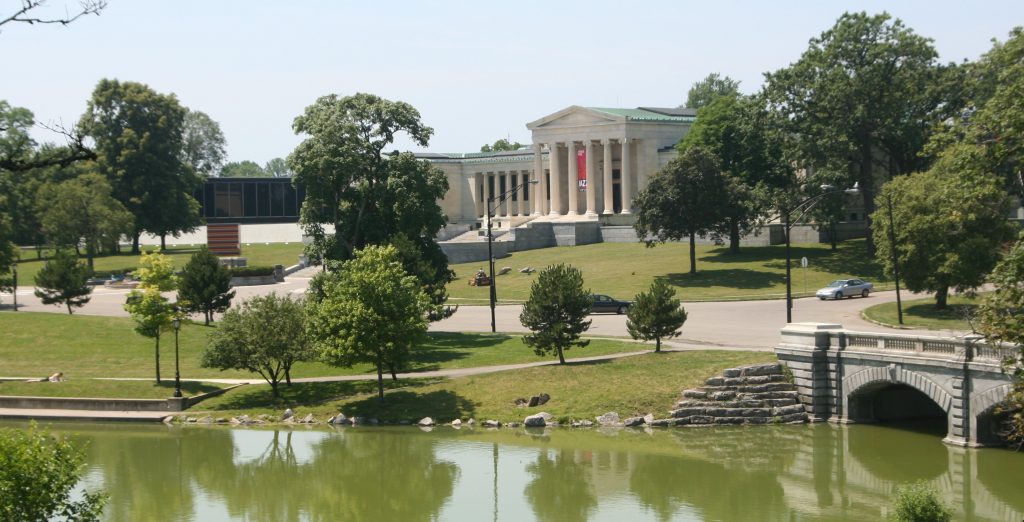 When the Victorian era buildings are restored in their pristine form, they create such stately aura that even a look of that would uplift your spirit. One of the finest examples of human creativity in Buffalo is Darwin D Martin House, and a tour of the house would show you how human ingenuity complements nature and create such masterpiece to elevate the surroundings. Designed by the legendary Frank Lloyd Wright, the house is open to the public, and a tour of the place would be a creatively satisfying experience, and you should include the place in your USA package.
Image Source – https://upload.wikimedia.org/wikipedia/en/c/c2/Martin_Complex_-_Barton_House_2007.JPG
A visit to Shea's Performing Arts Center is another experience you must go for while being on USA tour. The chandeliers in the lobby are designed in such a way that it might be possible you look up all the time and may miss other beautiful things the building has showcased for you. The structure is listed as National Historic Landmark in the country and deserves inclusion in your USA tour package.
Image Source – https://upload.wikimedia.org/wikipedia/commons/1/1d/Buffalo_Botanical_Gardens.jpg
Buffalo and Erie County Botanical Gardens, another of attractions in Buffalo that would introduce you to a different aspect of the place and the conservatory there with its unique design is among the finest creations to showcase an aesthetic side of the human race. You need to spare some time from your USA holiday package to explore the gardens fully as it takes time to understand it and soak in the beauty of the place. Albright Knox Art Gallery has an impressive collection of contemporary art, and you would be impressed even without taxing your mind about art as the building that houses the gallery is one of the finest creations of Greek revival architecture.
Image Source – https://upload.wikimedia.org/wikipedia/commons/e/e0/Polar_bear_Buffalo_Zoo.JPG
The child in you would love to visit Buffalo Zoo, and you must explore the variety of reptiles and amphibians the zoo has showcased. You will find the animal world beautiful. There are other beautiful places to visit in Buffalo including Buffalo and Erie County Naval and Military Park, Coca-Cola Field, Theodore Roosevelt Inaugural National Historic Site, St. Joseph Cathedral and Liberty Building.
Though New York City is the most popular place that international tourists think of visiting at first, if you really want to understand the country, it's the right idea to visit Buffalo as well. It's not far from Niagara and introduces you to another USA that is not about glitz and glamour but unfolds history in pure form. As for taking you to Buffalo on your USA tour, SOTC is there with you.