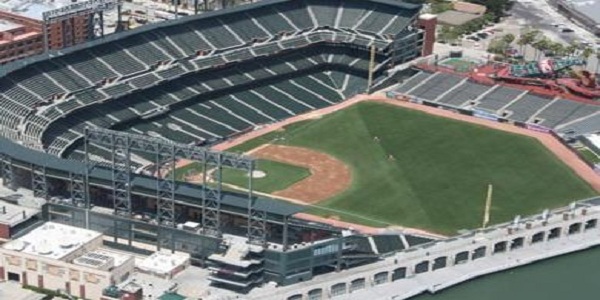 Stadiums are a pride of a nation yet there are some stadiums where architects have failed and there are some very clever adaptations to the surrounding landscape and that make them somewhat weird. From Osaka Stadium in Japan to Cocodrilos Sports Park in Venezuela, Letsgo brings you a list of 5 weird stadiums from across the world that will stun you.
Everyone has heard of about iconic structures such as Brazil's Maracana, the mark II Wembley in London but there are many quirkier venues that are definitely worth a visit. Their style and their location add to their uniqueness. So take your pick!
1.Japan, Osaka stadium- No more a stadium!
Japan, Osaka stadium was the former home ground of baseball team Nankai Hawks. It is located in the center of Osaka City and can house 31379 people. However, in 1998, The Hawks' owner company sold the team to Daiei Group. The remaining three teams in Metro Osaka got their own stadiums so the stadium was abandoned and soon converted into a sample housing showground. In 1998, it was demolished and a shopping center was built. Visit Osaka Stadium with SOTC's Japan tour packages.
So you can no longer watch a baseball match at the stadium but you can sure get some good baseball gear. Now isn't that peculiar?
2."Cocodrilos Sports Park"- A multi-use stadium!
"Cocodrilos Sports Park" in Venezuela located next to a highway, is a multi-use stadium that is used mostly for football matches and can house 3000 people. It is also a part time home stadium of Caracas Fútbol Club and Estadio Brígido Iriarte. Here you can also play Tennis, Soccer, Bowling, Raquet Ball, Baseball. So take your pick!
3.Estadio da Madeira, Portugal -Weird but elegant!
At first glance this 5,500 seater stadium is not unusual even though two ends of the ground have wire fencing with no seats. However, high above Madeira Island's capital of Funchal, this ground grabs all the attention.
Here, often games are called off due to fog and the only road to reach the ground is a narrow twisting track. While driving up this narrow road it is tough to believe that you would be heading to a ground that has hosted Europa League football.
You have got to see it to believe it! Check out our Portugal tour packages to visit Estadio da Madeira. However, it is termed as one of the most original and beautiful stadiums in the world with its surreal settings. You have got to see it to believe it!
4.Singapore, Marina Bay- A floating stadium!
The stadium is made up entirely of steel and measures 390 feet long and 270 feet wide. This floating stadium can bear up to 1,070 tonnes equivalent to 9,000 people, 200 tonnes of stage props and three 30-tonne military vehicles.
Many considerations were taken into account while designing the floating platform. The builders had to bear in mind the size and the load it could bear. It had to be made aesthetically pleasing befitting the scenic backdrop of the belt of hotels in Marina Centre. Thus, the height of the seating gallery was restricted.
With a seating capacity of 30,000 people, this stadium makes it to the ranking of one of the weirdest stadiums in the world for its location on the Marina Reservoir.
5.Beijing National Stadium- A bird's eye view!
Beijing National Stadium is also aptly termed as the Bird's Nest for its unique design. The stadium was made for the 2008 Summer Olympics and Paralympics. The circular shape of the stadium symbolises heaven, but has been termed as a bird's nest, with its pattern inspired by Chinese-style crazed pottery.
Located in the Olympic Green, the stadium cost $423 million and the design originated from the study of Chinese ceramics, implemented steel beams to hide supports for the retractable roof that gave the stadium the appearance of a "Bird's nest". It is the world's largest steel structure with 26km of unwrapped steel used.
The 91,000-seat stadium has incorporated elements of Chinese art and culture. Its main structure is a huge saddle-shaped elliptic steel structure weighing 42,000t.
So which one of these is going to make it to your must see list?