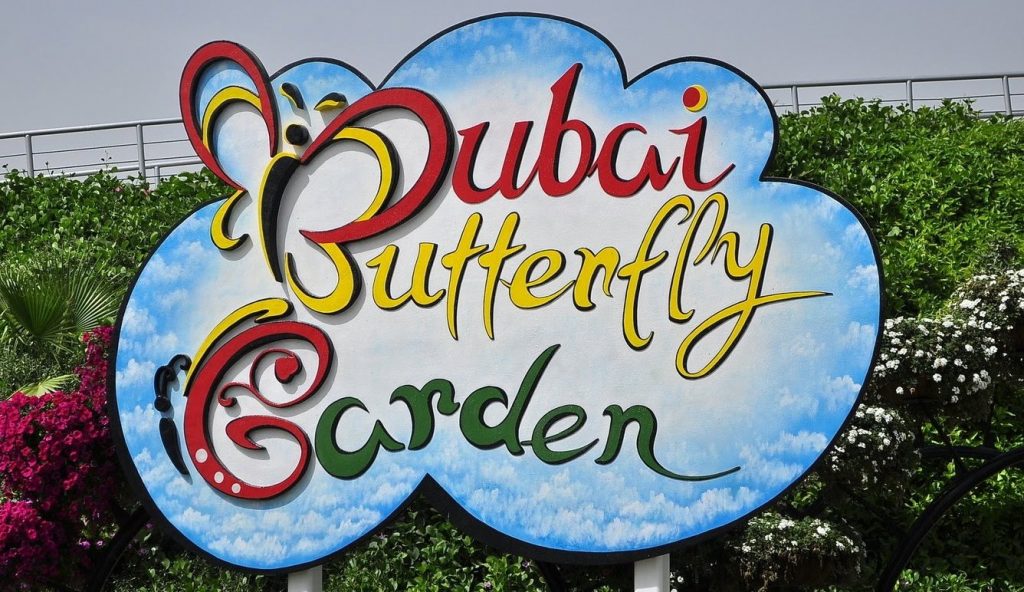 In a concrete jungle like Dubai, surrounded by nothing but skyscrapers, people and vehicle. When you take a tour of a city, Mother Nature tends to do a reverse psychology and makes you crave for lush green jungles and pin-drop silence even more.
Now lush green jungles may be asking for too much in Dubai city, so Dubai gave its people and tourists a mini greenery of its own – The Butterfly Garden.
One of most beautiful Dubai tourist attractions is the Butterfly Garden. Located alongside the Dubai Miracle Garden, this region is known as an oasis to thousands of vibrant and colourful butterflies.
Open throughout summers, the Butterfly Garden is a wonderland to butterflies and many other rare insects where visitors can get up close to some of the most these beautiful creatures from all around the world.
There are three white domes housing more than 18,000 winged insects imported from several places including the hub of flora and faunas – the Philippines, Costa Rica, Colombia and Tanzania. Each dome is decorated with colourful flower displays and gives the butterflies – and visitors – a pleasant place and breathing space (metaphorically speaking) to roam around and explore the garden to its fullest.
On another side, there is museum showcasing an eccentric collection of butterfly motifs, including an enormous picture of His Highness Sheikh Mohammed Bin Rashid Al Maktoum made completely out of butterflies. Oh, and there is a butterfly flower park and a quirky little café at the entrance too for you to sit down and unwind at after all that exploration.
You can expect to see a pond too where you can find fishes in vibrant hues. And if you want to dig a little deeper and understand the lifecycle of the butterflies and gain insights as well, regarding their anatomy and more, this is the place to be in.
So, are you ready to lose yourself to the wonderland known as The Butterfly Gardens?
Don't forget to grab some souvenirs for your buddies by the end of your visit. This is the kind of story you. Most definitely, should share with the world. Plan your Dubai tour with SOTC's Dubai tour packages now and avail some amazing offers!