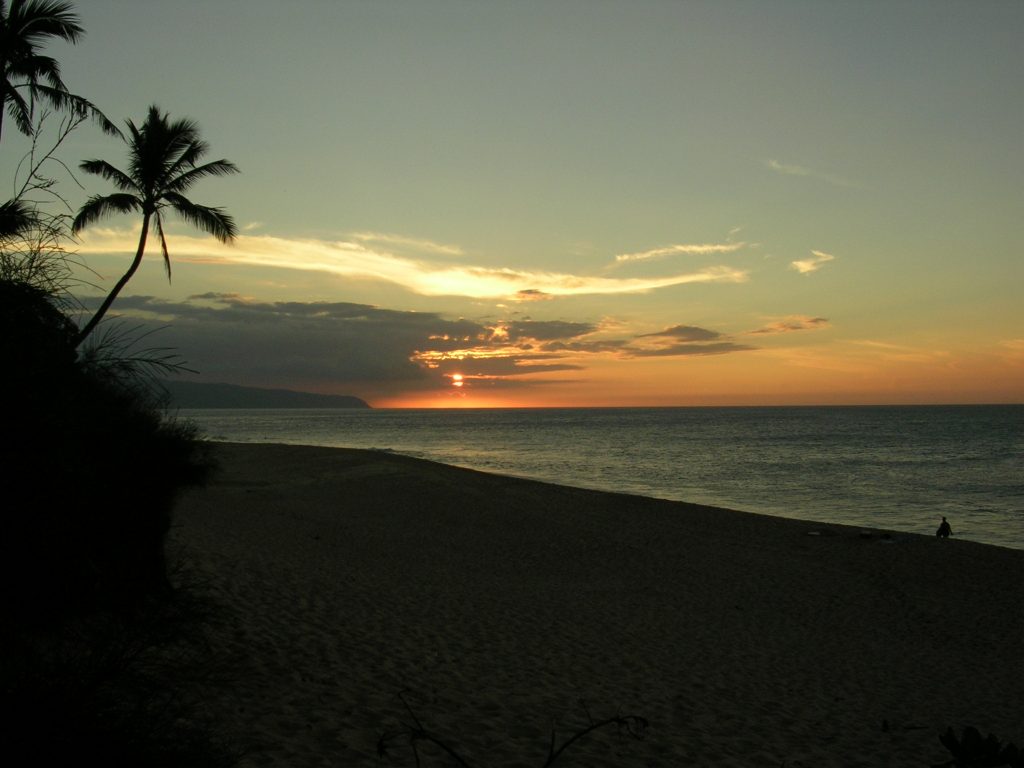 Waikiki, one of the most renowned beaches in the world is in Oahu, and that itself explains how beautiful the island is. The sand strip along the ocean would touch your feet, and the tropical warmth would seep into your body from below, and your spirit would dance with joy at the touch.
Image Source – https://upload.wikimedia.org/wikipedia/commons/e/ee/Part_of_Oahu_as_seen_from_a_helicopter.jpg
Kahanamoku Beach is where the joy of Waikiki starts, and it never ends; it just transforms itself into another activity. There are a number of beaches at Waikiki, and some of the famous include Sans Souci Beach, Gray's Beach and Royal Hawaiian Beach. The latter one is the most famous of all the beaches not only in Hawaii but the world over. The place is perfect not only to soak in the sun but for all kinds of water activities also and being there; it's the right idea to indulge in some of the water sports there.
Image Source – https://upload.wikimedia.org/wikipedia/commons/7/74/Waikiki_Beach%2C_Honolulu.JPG
Your USA holiday package is incomplete without including Waikiki and its beaches in it. The history lover in you would also like to include Pearl Harbor and USS Arizona Memorial in your USA tour package as the place has played a major role in shaping the world order that exists today.
Ala Moana Park is the place that you would love to explore on your Hawaii tour as it's a perfect conjugation of nature's beauty enhanced by human ingenuity. You can go swimming at the beach, and a man-made reef protects its direct connection with the sea, and you find the water rather calm. You can also go fishing in the sea by taking a boat from here and explore the sea in its purest form.
Image Source – https://upload.wikimedia.org/wikipedia/commons/2/2d/Aloha_Tower_43.jpg
Aloha Tower is another place in Oahu that deserves to be a part of your USA tour package. It's a guiding beacon for the vessels entering into the island and is considered at par with the 'Statue of Liberty' of New York City; as the statute welcomes the immigrants in NYC, the tower open its arms for the migrants in Hawaii.
It is your free spirit that takes you far and exploring places like Hawaii break the humdrum of life to take you to other level and make you free from all scruples. Include Hawaii and Oahu in particular in your USA package and the joy you would get on the tour would ensure that your free spirit comes alive.