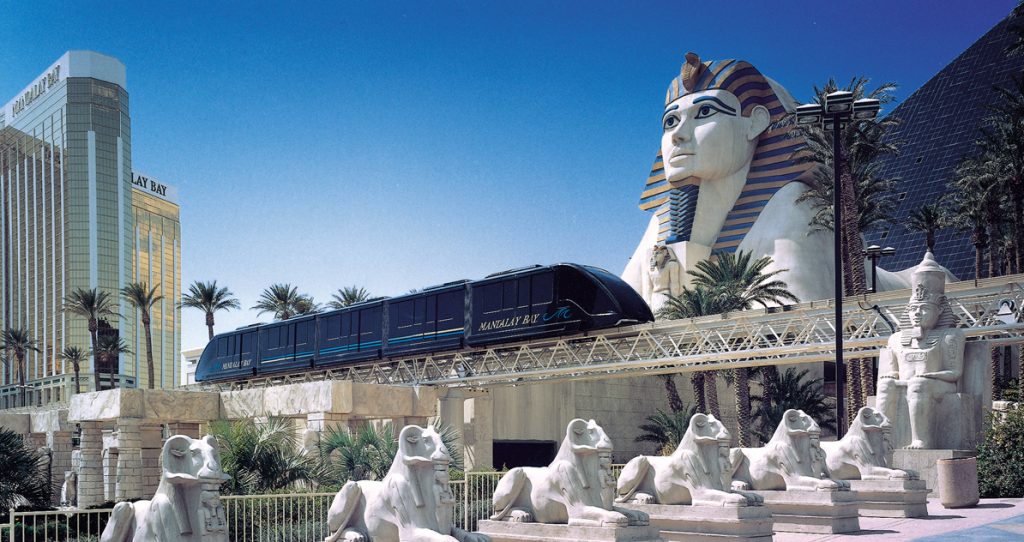 Nature has bestowed different aspects to your personality, and while creating Nevada, it seems she thought the same; the serenity of mountains and lakes to the glitzy life of Las Vegas await you. Your USA package must include a tour to Nevada in its itinerary. The Strip at Las Vegas is the most famed destination in Nevada as the two and a half miles of land expanse would transform you into another world where glamour oozes from every nook and cranny. The number of tourists that visit Las Vegas is about forty million a year, and that staggering number itself says how attractive the destination is.
Image Source – https://upload.wikimedia.org/wikipedia/commons/1/1d/Welcome_to_fabulous_las_vegas_sign.jpg
Just forty-five minutes from Las Vegas is Hoover Dam, one of the marvels of modern Engineering. The reservoir of the dam contains Lake Mead, and that is also something you should explore on your USA tour. Paddlewheel boat is the most convenient way to explore the lake, and even if you are not intending to explore while entering into it, you can enjoy the majestic vista from the shore as well. The largest reservoir in the United States can be explored by the cruise also, and the photography enthusiast in you would love that way of exploration as the view you get from there is simply breathtaking.
Image Source – https://upload.wikimedia.org/wikipedia/commons/f/fe/Lake_Tahoe_California_Nevada.jpg
The part of the Lake Tahoe that is in Nevada is the destination that would certainly force you to include it in your USA holiday package. Pellucid waters amidst high mountains would present such stunning vista that for a moment you would think the place must be among those on which the concept of heaven is modelled. It's the second deepest lake in America, and the area is also known for offering a number of adventure activities. You can go boating, water skiing, hiking and mountain biking as well. Another offering on nature's canvas of Nevada is Valley of Fire state park. The rugged landscape would take you on a hiking tour, and your adventurous soul would love to take the plunge. Though the park is open year round, it's hot in summer, and you better avoid it during those times. The place deserves inclusion in your USA tour package.
Exploring different aspects of a country works as a soothing balm for your soul as the joyous activities take you on a high without any form of the instigator. Go for your USA tour now, and as for taking care of your itinerary, SOTC stands firmly with you.