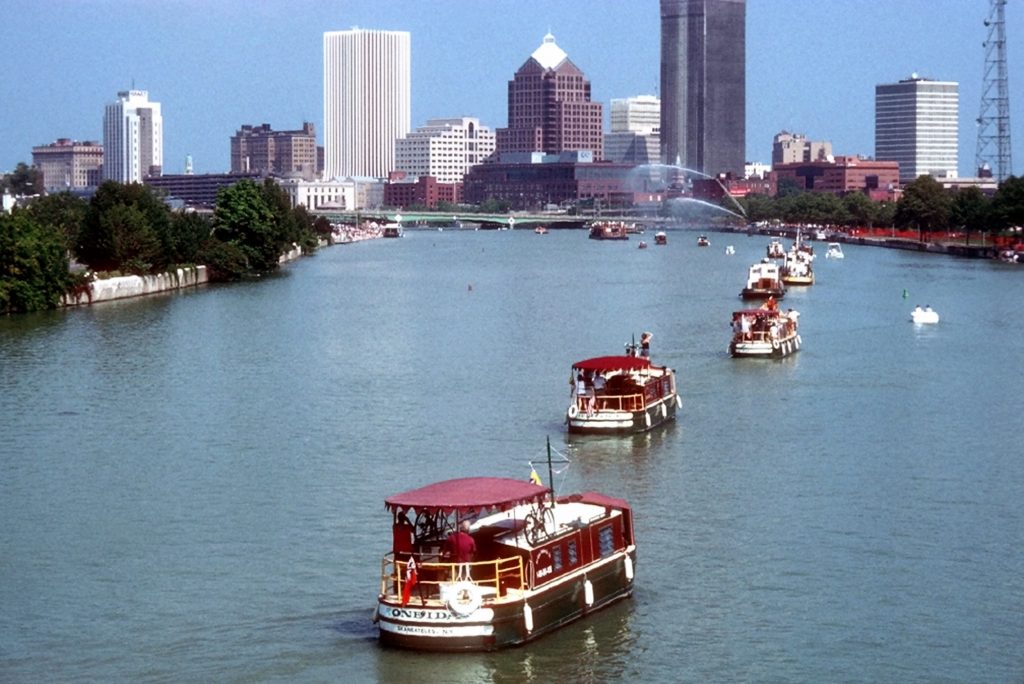 Times Square with its numerous theatres, restaurants and shopping options would bring out the real you to celebrate the indulgences. The 'Crossroads of the World' showcases its culture in such a bold manner that being there, you would also want to let your spirit go high and a joyous mist would engulf your senses. You have plenty of options to go shopping there, and Disney Store is one of the attractions that pull a number of crowds to the place. It has offices of other prominent media houses including MTV and ABC. Paramount Building is another iconic structure that you should visit as it would remind you of the legends that performed in the theatre that was in existence earlier in the building. The billboards at the square have always been its prime attractions, and they continue to showcase their galore. There are a number of restaurants also there where you can enjoy the delicacies. To understand modern America, you must include Times Square in your USA holiday package.
Image Source – https://upload.wikimedia.org/wikipedia/commons/4/47/New_york_times_square-terabass.jpg
Fifth Avenue, the premier shopping address in New York is a must visit place on your USA tour. The leading lights of world fashion have their flagship store on the avenue, and if you follow fashion, you get the latest trend there. The famous stores of Apple, Tiffany and Cartier are there and even if you do not intend to buy anything, take a walk in the area, and the idea of being among the trendiest would give you a joyous feeling. Shubert Alley, the famed pedestrian alley that takes you on a journey of theatres that you will remember for a lifetime. Shubert and Booth are the theatres that you must visit on your journey, and it is these places where a lot of aspiring actors come to try their luck in the world of passion. Sardi's restaurant is also there that is considered as the meeting point for wannabe actors, and you can see the vibrant life of the actors by visiting the place. To explore the different aspects of America, you must include these places on your USA tour package.
Image Source – https://upload.wikimedia.org/wikipedia/commons/0/0c/Apple_store_fifth_avenue.jpg
A place from where the modern world takes its inspiration must always be explored to understand the future. Take SOTC as a companion on your USA tour package and enjoy the hassle-free exploration of the vibrant country.