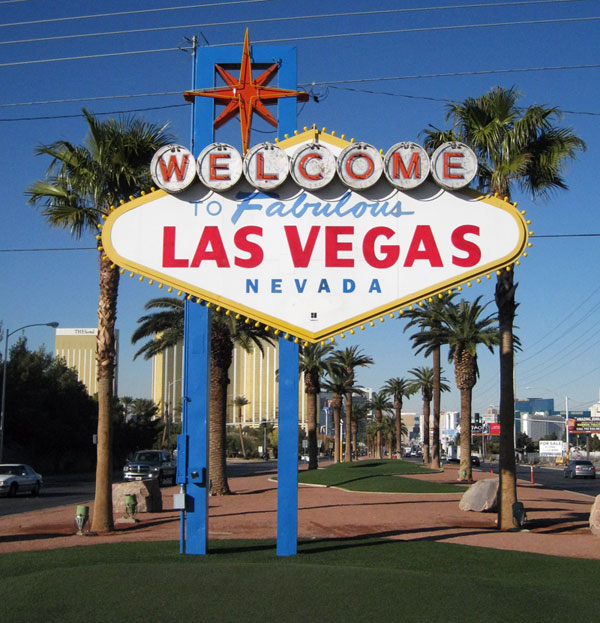 One of the most visited cities in the world, Las Vegas is about dreams, and it's about being on the top of the world. The Strip, the two and a half miles stretch is a hub of entertainment that not only sooths you, it gives you high. There are entertainment places based on particular themes and when you are visiting the place at night, the glitter of lights would make your heart throb with joy. The place is best explored walking as many of the hotels offer their street entertainment for free and they make your soul dance with the dancing fountains and your senses would go high with the rising volcanoes.
Image Source – https://upload.wikimedia.org/wikipedia/commons/0/0f/Las_Vegas%2C_Nevada%2C_USA_%285951714693%29.jpg
You must spice up your USA tour with a visit to the Strip at Las Vegas as you would find another interesting personality residing inside you. The pedestrian only area of Fremont Street is another entertainment hub you must include in your USA tour package. You would find there a canopy of lights that sparkle the sky while you would be walking beneath the canopy; it's an interesting experience. There are street performers also in the area with their own array of acts and the place seems so lively that you can't stop yourself loving it.
Image Source – https://upload.wikimedia.org/wikipedia/commons/4/40/Las_Vegas_Strip_at_night%2C_2012.jpg
If Las Vegas is about dreams, one of the dreams that most people on earth have is visiting Venice. It is Las Vegas that has created the replica of Venice is one of its hotels and it's not just waters and canals but bridges are also there to give you the feeling of the Italian beauty. The name of the hotel itself is Venetian Hotel and exploring the place is an interesting idea on your Vegas tour. If Venice is there, why should Paris not be there? The Paris Hotel at the Strip has left no stone unturned to create the aura of the art capital of the world. You have Eiffel Tower as well as the Opera House of Paris. You can also explore the restaurant there as the food lover in you would love it. Bellagio Resort is another place that comes under must explored places in Vegas and the fountain show at the resort is renowned the world over and you should include the place in your itinerary. It is often described as the best attraction in Vegas that comes free of cost.
Shed your inhibitions and let your spirit go on a high, Las Vegas is all about fun. As for planning and customizing your USA package, SOTC is there with you.