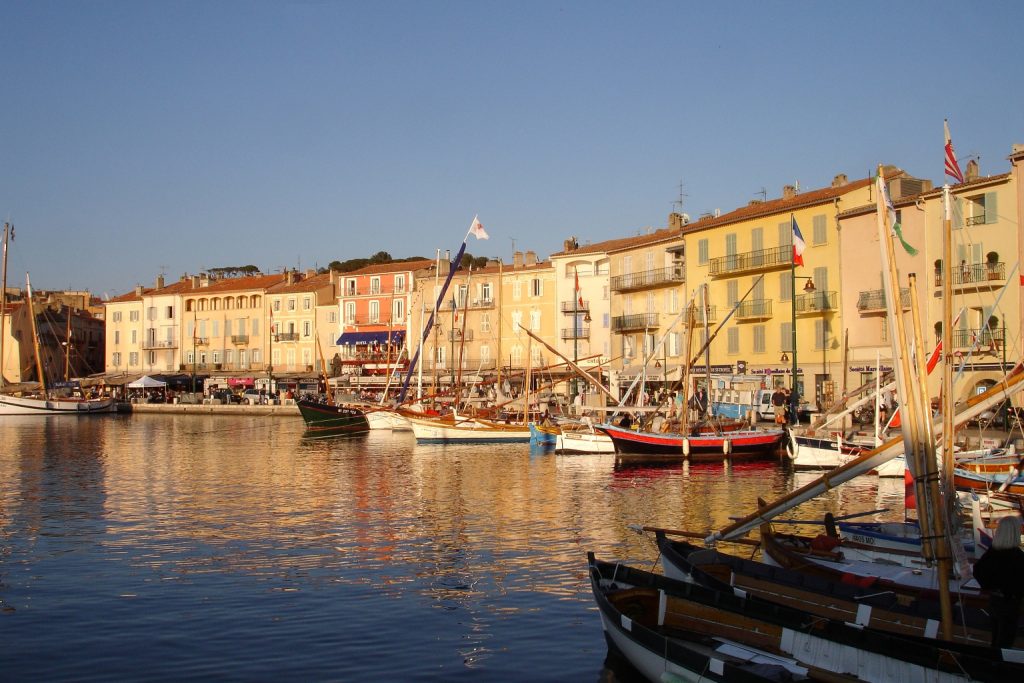 Cote d'Azur, the French term for the 'Coast of Blue' is apt to describe the area. The Mediterranean showcases its blue waters while the sun gently touches the shores to let tourist enjoy his warmth. Extending from Saint-Tropez to Menton, it's a paradise for beach lovers and especially during summer months, even the elite of the world throng this area either in their yacht or into luxury residences.
Image Source – https://upload.wikimedia.org/wikipedia/commons/1/1e/Prague_astronomical_clock.JPG
The town of Nice is also there that has some of the best art museums, and when you look at the panoramic sea view from the town, you would also start thinking about Ismael, for whom sea was the cure for everything. The town of Antibes is there that has its fame for sandy beaches. The one place that Indians hear a lot about is Cannes, and it is in this area that the town is located. Known for its film festivals and luxury hotels, you should also include the place in your Europe holiday package. There are a number of other towns in the area that you can explore including Monaco and Saint Tropez. In Saint Tropez, you would feel like you are in some village while Monaco offers you amazing scenery. Your Europe tour must have a window to spend some time in this area.
Image Source – https://upload.wikimedia.org/wikipedia/commons/a/ad/Mountain_pass_in_the_French_Alps_%28Unsplash%29.jpg
The French Alps have some of the best views on offer for you and Mont-Blanc is the one place that deserves to be in your Europe tour package. It's on the French border with Italy and the highest peak in Europe. Swaddled in snow all the time, it is also known as the 'White Mountain', and it seems the snow, too, is in love with the mountain as they cuddled it in their bosom and not to expose it to the world. Below the mountain is the village of Chamonix and is the base for many of the adventurous sports in the mountains. You can go skiing, rock climbing, hiking and many other adventurous activities. Including the place in your Europe package would ensure that both your adventurous and aesthetic sides are served at one go. It has some of the historic churches that you must visit, and the place is known for its traditional chalets, too. The surroundings are so beautiful and pristine that even when you eat the traditional dish of potato and cheese, you would feel bliss in your heart. Just listen to the sound of nature there.
It's time you listen to your heart's desire and head to Europe for a holiday. As for planning your itinerary and customising your Europe tour package, SOTC is there with you.