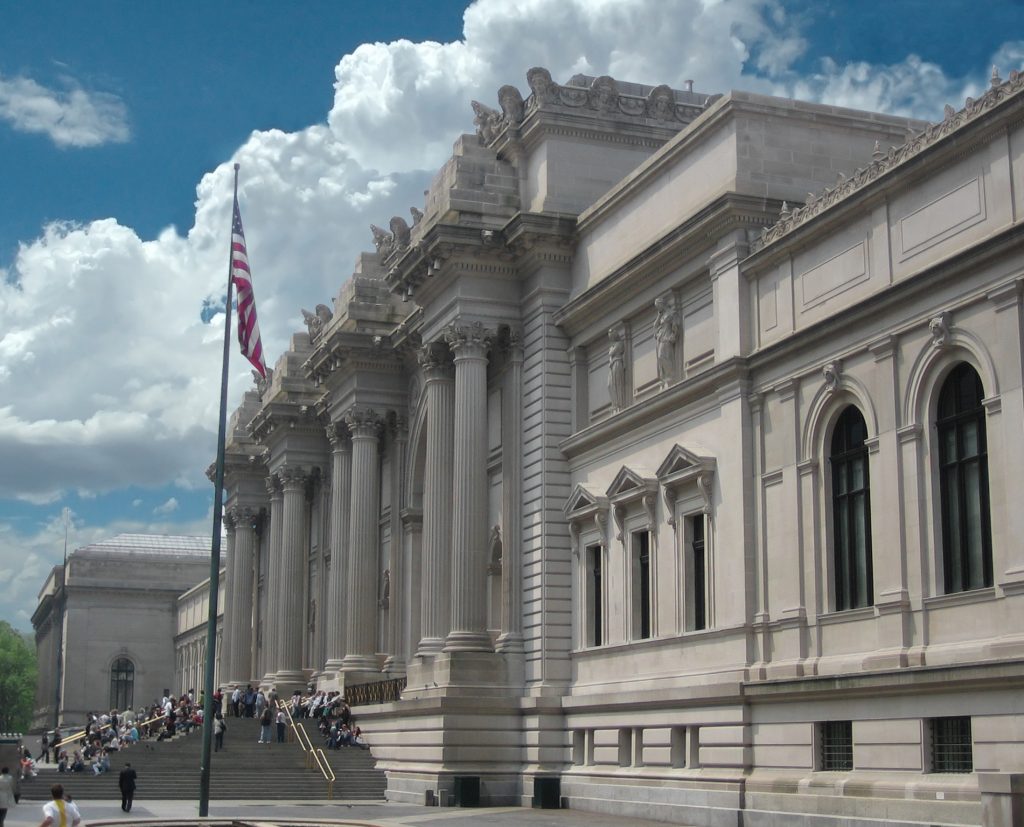 One of the most famous museums in the world, the Metropolitan Museum of New York is a must explore destination for history and art lover in you. About two million works of art from across the globe are preserved there and when you visit to the place as a part of your USA package, you will be on your way to understand the whole world. There is a branch also of the museum in the northern part of Manhattan that focuses on the art of medieval Europe.
Image Source – https://upload.wikimedia.org/wikipedia/commons/c/cc/Rockefeller_Center_615198228_5caa9a718a.jpg
Exploring that would make your understanding of history and culture of that era more concisely. Rockefeller Center, the entertainment hub of Manhattan is the place that deserves inclusion in your USA holiday package. There is a skating rink outside the place that gives joy to the child in you and if you are there in winter, you should try to indulge in the activity.
Rock Observation Deck is the place that showcases the city skyline in such a beautiful way that even those concrete structures would seem to you as works of art. You need to buy the ticket for Top of the Rock Observation Deck in advance to see the view without any hassle and even if you change your plans, the tickets are flexible and can be used in future.
Image Source – https://upload.wikimedia.org/wikipedia/commons/thumb/1/10/Brooklyn_Bridge_und_Lower_Manhattan.jpg/1280px-Brooklyn_Bridge_und_Lower_Manhattan.jpg
Brooklyn Bridge, the inspiration for a generation of artists and poets, is a must include destination in your USA tour package. The iconic structure is best explored on foot and with beautiful skyline looking at you and awaits your response, you may also start creating your own poetry of life in the bustling surroundings of New York. Chrysler Building is another landmark in New York that evokes the artist in you.
Image Source – https://upload.wikimedia.org/wikipedia/commons/a/a7/Chrysler_Building_eagle.jpg
Though designed to resemble parts of a car, the building was never occupied by the auto giant with the same name and it is the art of the building that has its fame across the globe. Not only the books in a library that can inspire the creative side of yours, but sometimes the structure of a library can also serve as an inspiration. New York Public Library is one structure that has the quality of evoking the artist in you. You must include it in your USA tour to understand the culture that the city is built on.
When SOTC organizes your USA tour package, you are assured that every little aspect is taken care of and you just enjoy the hassle free trip. Visit USA, visit with SOTC.