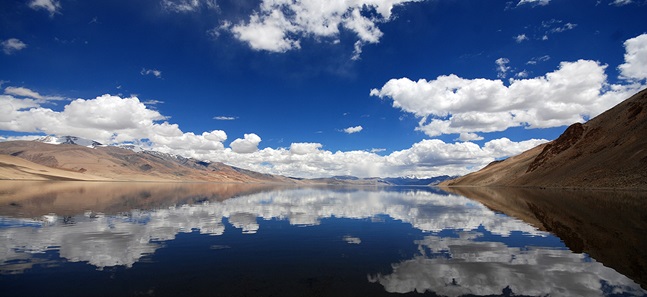 This blog, written at the time of redesigning our India Tour Package, brings you the ultimate collection of places where the Indian night sky introduces you to the universe's glitterati.
There have been many songs and poems penned to describe how the stars shine like diamonds when they look down upon us. While most of us like to believe that those stars represent our dear ones who left us for the heavenly abode; others might think we are delusional.
Whatever be the reason one cannot deny the wonders of our imagination. Besides, these city lights have robbed us of the pleasure of gazing at a starry sky.
If you plan on embarking on a journey which offers amazing star gazing opportunities then we bring you ten places in India where the universe unveils itself.
1) Spiti Valley
Nestled between India and Tibet, Spiti means the middle land. Located high in the Himalayas, reaching this place demands hard labor. However, the night sky heals everything with its heavenly light. Like its rightly said, the fruits of joy can be only enjoyed after hard labor.
2) Chumathangery
There are so many reasons to reach Ladakh, that it will take a lifetime to collate all of them. Yet, another piece from middle earth nestled between the Himalayas.
3) Sarchu Camp
We were serious when we said that exploring Ladakh will take a lifetime. Here's another reason tool back that claim.
4) Yercaud
It's not just the north Indian states nestled between the Himalayas that are blessed with starry gifts. Our southern states are equally starry.
Yercaud, often overlooked by travelers is blessed with an amazing night sky. It's time to include more of South India in your India Tour Package.
5) Leh
Yes, this is Ladakh again. And no, we are not marketing our Ladakh tour package. Since you would go to Ladakh anyways, then might as well explore Leh.
6) Mahuli
This place in Thane is popular among many people from the cities of Thane and Mumbai. In addition, this place has an amazing hiking trail. For the uninitiated, Mahuli is one of the most trekking spots for night treks.
7) Coorg
Apart from indulging in good food and coffee, this hill stations opens up to the heavens. Ask and you shall receive, such is the charm of this place.
8) Rajasthan
In monsoon, when the entire nation is covered by the rain clouds, travel to Rajasthan. The night sky appears magical and colorful during this period.
9) Goa
There, you have another reason to go there.
10) Bhopal
Historically, places in central India have always had an interest in astronomy. The city of Bhopal and Ujjain have monuments that are known to have astronomical significance. You are looking at the veterans of stargazing. Take a bow Central India.