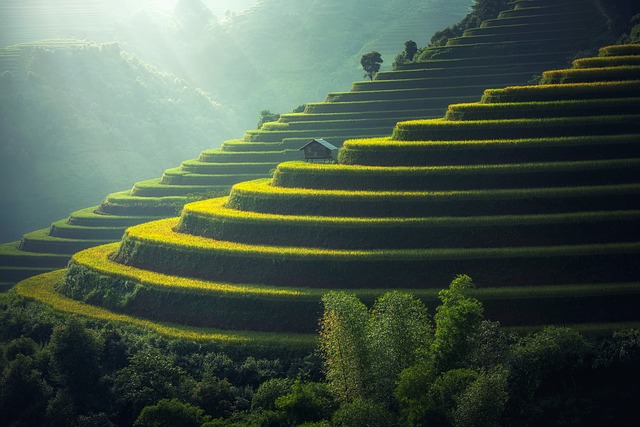 Every time you watch a movie like Dil Chahta Hai or Zindagi Na Milegi Dobara, you might feel like going out on a vacation with your best bunch of people. If that's what you've been thinking then there's no better place than Thailand. Here's a list of the top 5 places to visit in Thailand with your buddies:
Koh Samui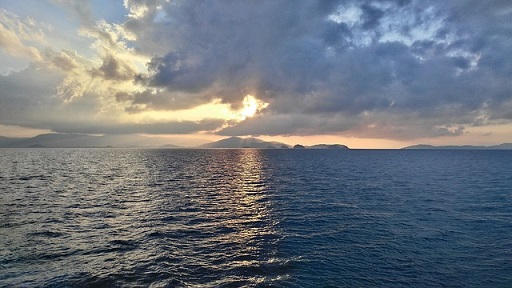 If you and your friends are party lovers, then this island is the first place you guys need to visit on your trip to Thailand. The best full moon parties take place here and that's the primary reason why Koh Samui is considered as one of the most vibrant nightlife places of Thailand. These are the longest running parties with loud, exploding music and crazy energy. Post the party, you can head back to one of the beaches here for a relaxing atmosphere. Besides the nightlife, you can add Koh Tao as a destination in your Thailand tour packages and indulge in adventurous activities like snorkelling & scuba diving.
Phuket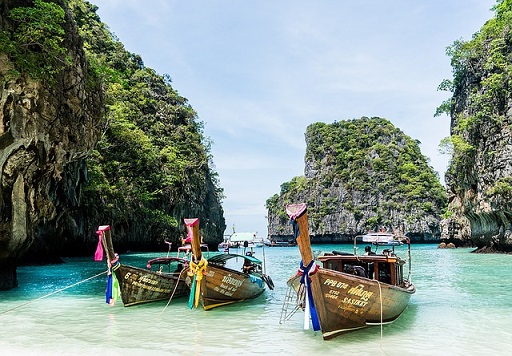 Well this place is considered as the party capital of Thailand and will definitely keep you up till wee hours. Visit Patong which is surely the centre of nightlife in Phuket. If you and your friends want to enjoy some thrilling adventure you guys can get some dose of the Thai boxing in the Bangla Boxing Stadium here.
Pattaya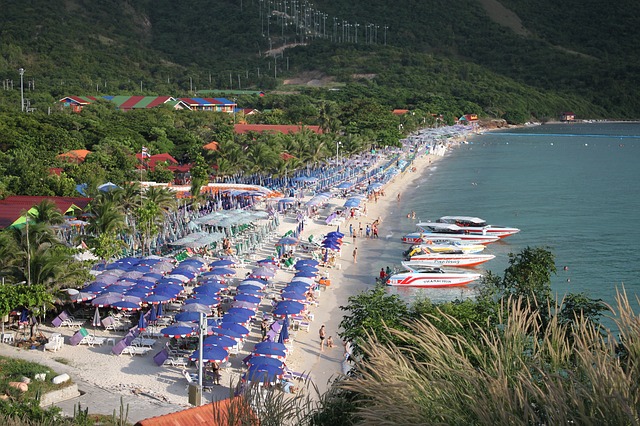 Even though Pattaya too, is famous for its nightlife and happening discos we suggest you explore the massive array of adventure sports here. You can go for Bungee jumping and go-karting at the famous Pattaya Kart Speedway. We highly recommend you to take some time out for these amazing activities in Thailand.
Phi Phi Islands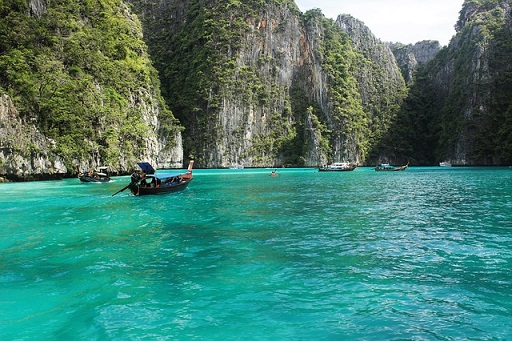 This place is surely going to take your breath away. It is truly magical to get a view of this island as the boat approaches the isles. You are welcomed here by the sight of a castle and forests and cliffs surrounded by the clear blue waters. Just soak yourself in the atmosphere here as you lay on the beach silently. You can also enjoy many underwater sports here. Indulge in some diving fun from Ko Bida Nok and Ko Bida Nai and explore the magical marine world in the coral reefs. If you are looking to spot some sharks here you can always snorkel your way from the shark point.
Floating Markets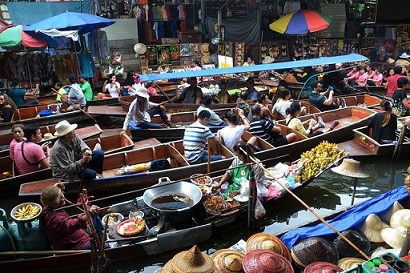 You would be very much familiar with Bangkok's famous colourful markets. The floating markets here are piled with many tropical fruits and vegetables. Enjoy some fresh coconut juice here and indulge in some scrumptious local food which is freshly cooked from the floating kitchens on the boats. Go for a relaxing boat tour of the Damnoen Saduak market. Other floating markets to visit here are Taling Chan Market, Tha Kha and Bang Ku Wiang Market.
These are the top 5 places in Thailand that you cannot give a miss if you are planning to visit Thailand with your friends.