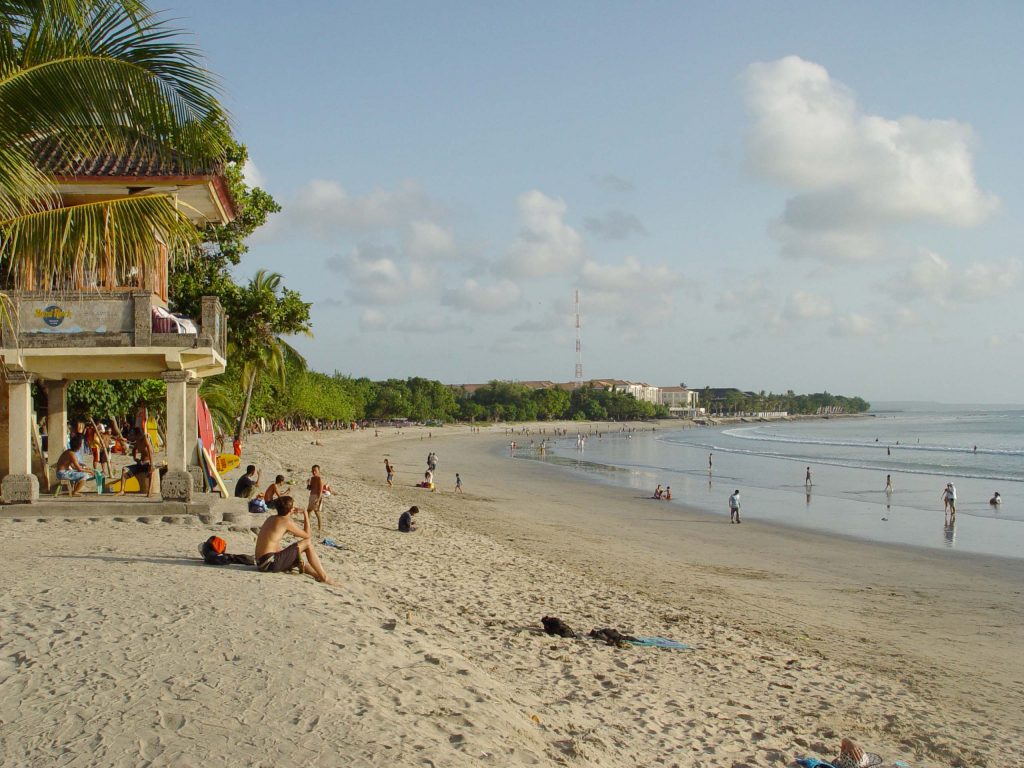 Who doesn't want to drop off the grid for some time, get away from responsibilities for just a while?  Everyone does. Are you tired of the loud noises, constant honking and hustle bustle of the concrete jungles you live in? Then your next trip should be to the Indonesian paradise island, Bali!
Image Source – https://www.publicdomainpictures.net/pictures/90000/velka/tanah-lot.jpg
Most of us know Bali for its volcanic mountains amidst dense forest, beaches, coral reefs, spa and yoga retreats but how many of us take a time out to experience the least explored part of Bali i.e. the beautiful secluded temples hidden in that beautiful island.
The highlands and coasts are home to several ancient temples in Bali, becoming the island's popular landmarks, a symbol to represent Bali's serenity. In fact, with its jaw-dropping architecture which is as old as time, set against the exotic backdrops, these Bali temples are a sight for the sore eyes, giving you the perfect post-card worthy photographs.
And now that we have painted the alluring picture for you, let's list down some of the 'must-visit' temples in Bali for you:
ULUWATU TEMPLE
Image Source – https://upload.wikimedia.org/wikipedia/commons/a/a2/Uluwatu_Temple.jpg
Perhaps one of the most postcard worthy temple to have existed in Bali, this temple is located at such a spot that it is also famously known as the surfers' spot, for it is enjoyed the most, by the surfers. Definitely a go-to island for scenic nature and sunset moments, combined with its ancient sculptures and architecture, Uluwatu temple is one breath taking beauty you cannot miss out on. Oh! Also, the pilgrims from all over the world flock down to this temple to pray, adding even more beauty to this scenic temple, like a cherry on top.
BESAKIH TEMPLE
Image Source – https://upload.wikimedia.org/wikipedia/commons/5/51/Besakih_Temple.jpg
Considered as the biggest and holiest out of the temples in Bali with multiple clans and shrines, it is located at 1,000 m. above sea level on the south-western slopes of Mount Agung providing tourists one of the best views to the island. There are at least 70 celebrations held here every year as each shrine and clan choose to celebrate its own anniversary.
Elephant Cave, Goa Gajah –
Image Source – https://upload.wikimedia.org/wikipedia/commons/3/34/Ubud.GoaGajah.Cave.jpg
This archaeological site has a rather significant part in the history that makes it a special place to visit. Located on the cool western edge of Bedulu Village, six kilometers out of central Ubud, you do not want to miss out on this scenic beauty when you are out on your temple tour.
Pura Ulun Danu Bratan
Image Source – https://upload.wikimedia.org/wikipedia/commons/thumb/c/c0/Brantan_Bali_Pura-Ulun-Danu-Bratan-01.jpg/1024px-Brantan_Bali_Pura-Ulun-Danu-Bratan-01.jpg
Sited as one the 'must-visits' by locals and travelers, Pura Ulun Danu Bratan has a rather fairytale setting between mountains on the shores of Lake Bratan, giving the visitors a picture-perfect shot of the temple. Dedicated to the goddess of waters, Devi Danu, this temple holds a ceremony often, to ensure they never run out of water. If it's your lucky day, you may just end up becoming a part of the celebration hosted by the Balinese farmers.
These are some of the best Bali temples to name a few, so if you want to see them all, browse through SOTC's Bali tour packages to reserve your holiday and set out on a spiritual journey like never. Explore the best of Bali tourism with SOTC Holidays now!