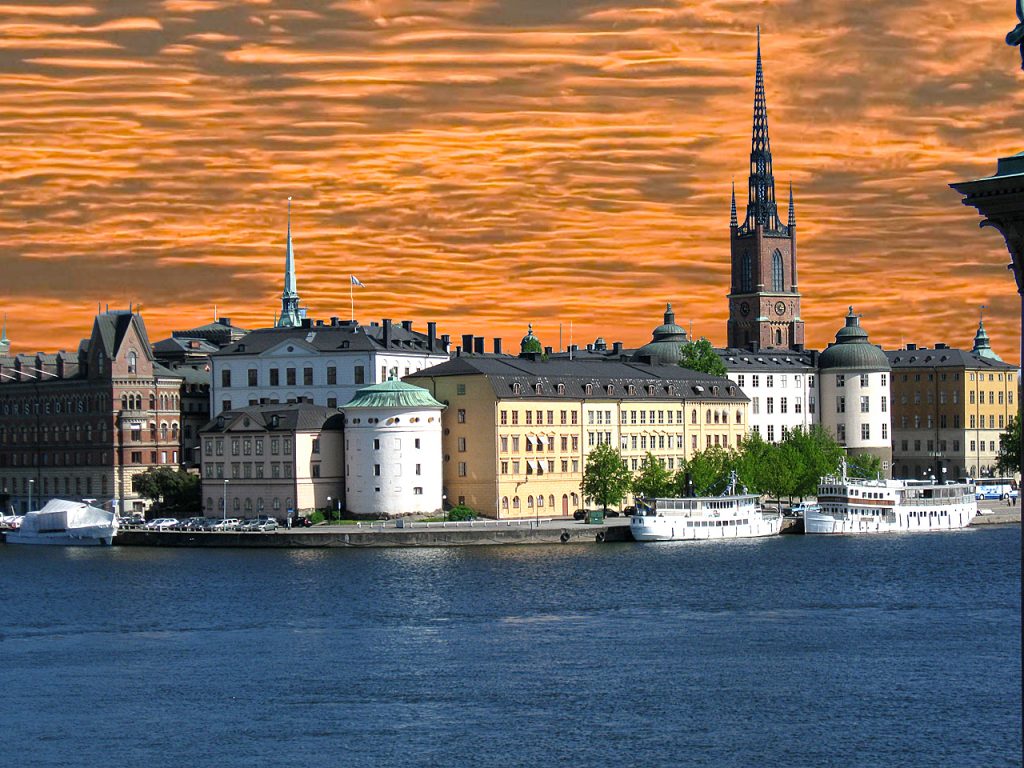 Water with crystalline clarity and idyllic surroundings all over, Sweden is the picture perfect destination for all those who love to be amidst nature. Vast expanse of forest cover provides the perfect backdrop for you to be in a world that makes you think of things poetic and create things original. Your adventurous soul will also find its true manifestation on the snowy slopes of Sweden and you would think of Vikings of the yore who conquered the unclaimed territory for themselves.
Image Source – https://upload.wikimedia.org/wikipedia/commons/9/9b/Stockholm_old_town_2002.jpg
Image Source – https://upload.wikimedia.org/wikipedia/commons/f/f6/Vaxholms_f%C3%A4stning%2C_Vaxholms_kastell%2C_Vaxholm%2C_Sverige_2009_6293.jpg
Stockholm Archipelago is the group of islands that would transform you into an era when crystalline purity was everywhere and embracing nature was integral to every living being. On some of the islands you would see red and yellow houses of timber while many of them just seem to await you to wallow in their purity. Exploring the islands on a boat must be a part of your Sweden holiday package. Nestled along the Lake Malaren, the village of Sigtuna represents the word 'idyllic' in the perfect way. Its lush green landscape will take you to the Viking era when everything was untouched. Abisko National Park at Lapland would introduce you to the ideal Nordic life and its twenty-four hour sunshine for a number of weeks in a year is also something that would keep you amazed. Gota Canal, the masterpiece of human ingenuity is also there and it would show you how nature and human creations complement each other.
Image Source – https://upload.wikimedia.org/wikipedia/commons/a/a7/Drottningholm_Palace_%28by_Pudelek%29_1.jpg
Drottningholm Palace is about eleven kilometres from the capital Stockholm and is one of the artistic expressions of human ingenuity. Your Sweden tour package must include the palace in the itinerary. Vasa Museum with about a million visitors per annum is among the most visited places in Sweden and when you see the battleship Vasa in the museum, the grandeur will keep you in awe. Djurgarden Park is another pristine place that would pull you towards itself and the view inside the park is so soothing that you can spend your whole day there. The other important places to visit on your Sweden tour include Kiruna in Lapland and Liseberg Theme Park in Gothenburg.
Life itself is a journey and the more you explore the different facets of life the more you would enjoy life. Sweden is one of the most pristine offerings from nature and you must respond to that offer and embark on the journey to Sweden. Book your Sweden Tour Packages with SOTC and let the smooth journey continue.