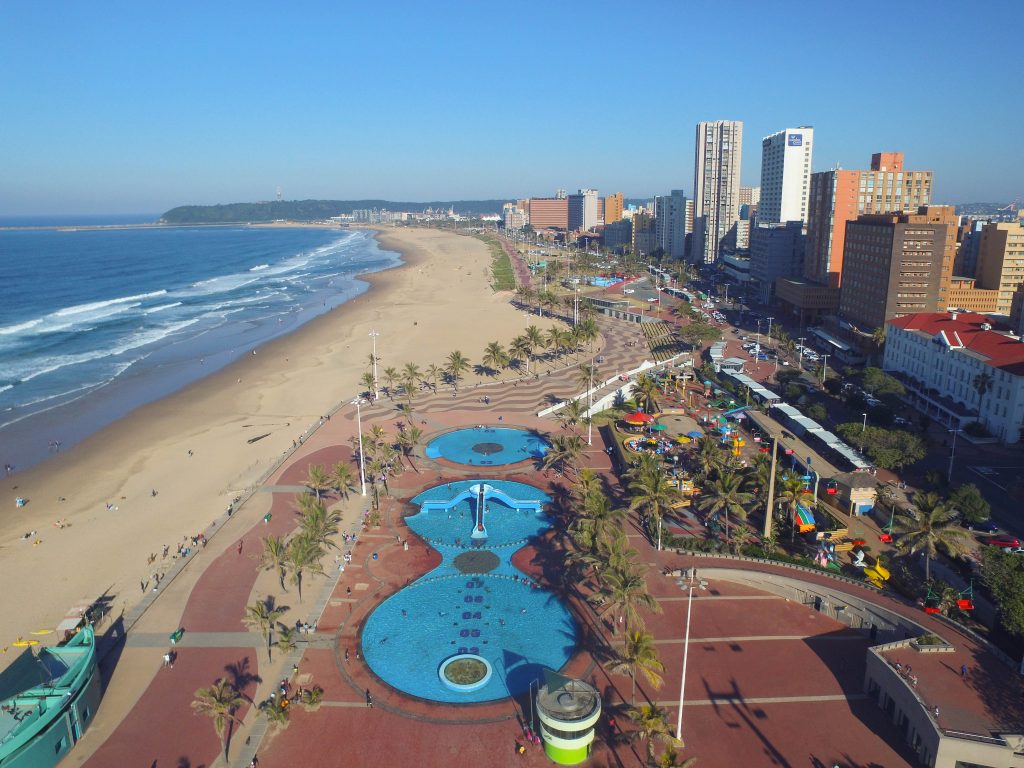 It is believed that human and animal evolution began in Africa. This great continent has been the cradle of life and civilization as we know. The humans and animal species are then believed to have migrated to different continents over the course of time. These events, which occurred hundreds of years ago, still have an impact on the African lands. The African plains still enchant the human mind with something mystical, that's beyond the comprehension of our so-called modern or scientific minds.
Image Source – https://upload.wikimedia.org/wikipedia/commons/9/9f/Giraffe_standing.jpg
It is in this great continent where it is still believed that human and animal communication is possible. This valuable bridge between two different species allows us to engage and have a meaningful dialog with the natural environment. Communicating with the natural environment and animals has helped the African cultures to hear and understand the subtle messages of the living beings that co-exist with them. This is why, tribal Africa stresses the importance of respect and reverence towards all living beings. By understanding the life and messages of their wild relatives, tribal Africa has been able to honor the truth of their existence and prosper in their land with great harmony.
Animal Whisperer of Zambia
Webster Misuku, the official animal whisperer of the Royal Livingstone and Zambezi Sun, is one of the most well known animal whisperers of Zambia. The art of talking and training the animals was passed on to him by his father. The tradition of communicating with wild animals has been passed on orally for generations, and Misuku is proud of this tradition. When asked about the origins of his journey as an animal whisperer, Misuku travels back in time to his childhood, and how he used walk along with his father, when his father trained lions, elephants, and other wild animals.
Image Source – https://d2g6byanrj0o4m.cloudfront.net/images/1788/7233882964_a4ae58b6e5_k.jpg
Misuku says that he was always interested in animals and remembers how, in his childhood, he used to play and control the animals. Misuku says, " I can communicate with any kind of animal, because my father taught me different animal sounds."
Misuku has already initiated his children in the art of animal whispering. As his children are young, they are expected to communicate with chickens, cows, and goats. He says that he will involve them in training bigger animals such as lions and elephants after they are at least 15 years old. Misuku believes that this tradition of animal whispering is a gift from his ancestors. A gift, he is keen on passing to the next generation.
Ask Misuku about his favorite animals and he is livid with his experiences with lions and crocodiles. He explains how lions are moody and crocodiles can take upto three months to train. His favorite animal, however, is the elephant. He says that an elephant understands you, and it takes just over two days to train an elephant.
Exploring the South African Wilderness
After getting up-close and personal with wild animals with Misuku, it's time to explore the wilderness at the Sun Internationals, The Table Bay Hotel.
Located within a short driving distance from Cape Town's international airport, The Table Bay Hotel takes you to South Africa's most iconic natural wonder, the Table Mountain. Lastly, relax by surrendering your senses to a massage at the Camelot Spa or enjoy cocktails by the pool with our South Africa Tour Packages. Your search for adventure and leisure ends at the Table Bay Hotel.
Fun and Leisure at the Table Bay Hotel
The hotel is located within driving distance from Cape Town's international airport, and is closest to Cape Town natural wonder, The Table Mountain.
Image Source – http://www.capetownetc.com/wp-content/uploads/2017/08/Table-Bay-Hotel-1024×682.jpg
The hotel provides luxury tour services to help you explore all the landmarks and attractions in and around the Table Mountain. For those who wish to engage in adventure activities outside the hotel can choose from from the following activities:
Hiking: There are numerous hiking trails on the Table Mountain, ranging from simple ones to the ones which takes you across to steep hills.
Mountain Biking: Take your mountain bike and follow jeep tracks on your mountain bikes. It is recommended to follow the directional signs are some of the trails take you to steep trails.
Rock climbing: There are many well documented rock climbing areas on the Table Mountain. Bolting is not permitted and only traditional form of rock climbing is allowed.
Caving: Explore the vast and numerous cave systems developed in sandstone.
After engaging in adventure activities, return back to Table Bay Hotel to experience 5-star service and conveniences. The Concierge Desk, which is available 24/7, will assist with you with travel arrangements or with your plans to explore Cape Town.
Visit our restaurant, Atlantic, to experience the best breakfast in the Cape. With a menu, that boasts of over 200 dishes, you will have more than one reason to rise up with the sun. In addition, stay connected with the rest of the world with free WiFi throughout the hotel.
Lastly, relax by surrendering your senses to a massage at the Camelot Spa or enjoy cocktails by the pool.