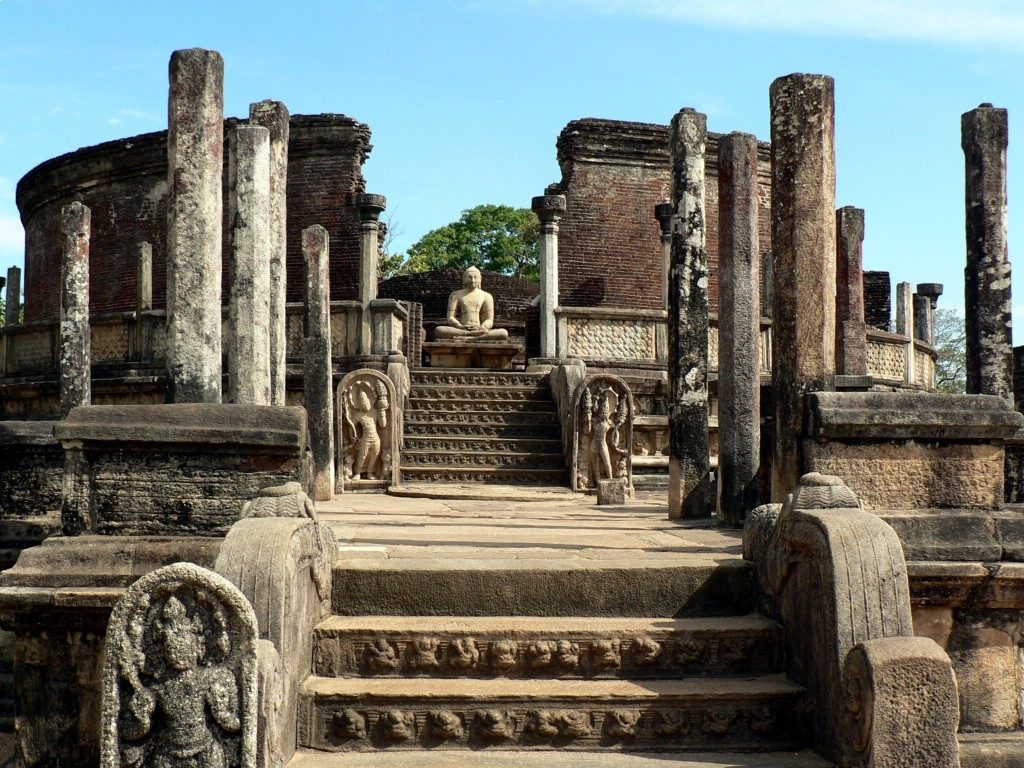 Serendip Island, the erstwhile name of Sri Lanka gave birth to the word serendipity and when you are in the island nation you find the description apt as it throws so many surprises for you in every visit. You can find numerous pristine beaches and just walking on them would take you to another purer world. The country is at the forefront of spirituality also and there are several Buddhist temples in the nation that would bring calmness in you. The nation is also known for its wild life and national parks and you can find plenty of them in the country.
Image Source – https://upload.wikimedia.org/wikipedia/commons/6/69/20160124_Sri_Lanka_3758_crop_Polonnaruwa_sRGB_%2825649854352%29.jpg
Image Source – https://upload.wikimedia.org/wikipedia/commons/a/a4/Hikkaduwa_Beach.JPG
The natural beauty of Sri Lanka has attracted visitors since centuries and being there you would realize how splendid the country is. Hikkadua, the beach paradise of Sri Lanka, is known for its sands and pristine beaches. You would love to stroll on the beach without aiming for anything particular and let the sea breeze touch you with warmth. It is known as among the best surfing spots, too, in the country and a must include in your Sri Lanka holiday packages. The place is known for its coral sanctuary also and boasts of about seventy kinds of corals of different colours. Nuwara Eliya is among the places that give a different dimension to your Sri Lanka tour as it is known for its temperate and cool climate. It is the hub of tea production in the country and is also close to the tallest mountain in Sri Lanka: the Pidurutalagala.
Image Source – https://upload.wikimedia.org/wikipedia/commons/c/c9/Galle_lighthouse_A.jpg
Galle is among the prime tourist destinations in Sri Lanka. Nature has created the place among the most beautiful ones and man's ingenuity, too, has added its tinge to beautify the place. You can find some of the most beautiful European architecture at Galle complementing splendid natural beauty. Cosmopolitanism, too, prevails in the city and it is evident with the fact that about third of the boutiques in Galle Fort are owned by foreign nationals. The fort is also included in UNESCO World Heritage Site. While taking your Sri Lanka tour packages, you must never forget adding Galle to the list. Nearby Bentota is another beautiful place to visit in Sri Lanka as it has various attractions. Kosgoda Turtle Hatchery is one of the must visit places for any nature lover and the beautiful beach is also there for you to explore. There are several other tourist places in Sri Lanka including Yala National Park and Trincomalee.
When such a beautiful place is there in the vicinity of India, you must explore the nation. You would come rejuvenated from the trip and to take care of all the travel hassles SOTC is there for you.