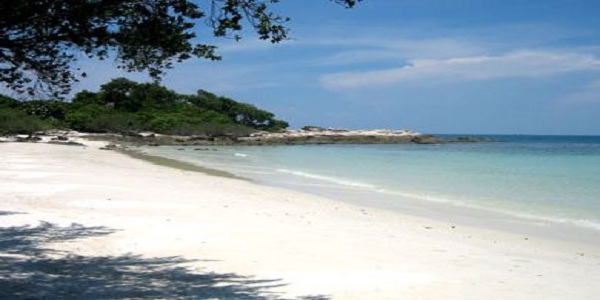 Pattaya is a beautiful beach resort city in Thailand and is located approximately a hundred and fifty kilometres southeast from the Thai capital of Bangkok. In Pattaya you can have a relaxed romantic trip with your partner or a raucous laugh-riot with your friends; it's a versatile holiday spot and there are enough options to fit most tastes and budgets. Visit Pattaya with SOTC's Pattaya tour packages.
Once only an insignificant fishing village, Pattaya was found to be a luxurious spot for relaxation in the early sixties when American soldiers participating in the Vietnam War arrived here to find themselves in a beach paradise beyond compare.
There is a veritable smorgasbord of activities waiting for you in Pattaya:
The Pattaya beach, running parallel to the city centre, is three kilometres long. This sandy strip is alive with malls, hotels and eateries and it is famous for its vibrant nightlife.
The Walking Street, so named because it is closed to traffic from 6pm in the evenings until 2am, is one of the premier areas to get a taste of Pattaya's exotic nightlife. Filled with numerous go-go bars, it is a red light district, so tread lightly.
The Jomtien Beach is separated from Pataya Beach by the Pratumnak Hill and is a better option for family holidays, housing condos, beachfront hotels and bunglows, bars, a variety of shopping options and, of course, it's fair share of the famous Thai nightlife.
Wong Prachan Beach is the North part of Pattaya Beach, favoured by swimmers and is a quiet and soothing beach, a great place for relaxation.
Make a splash with watersports such as jet skiing, sailing, parasailing and scuba diving.
1.Holy spots:
The Wat Yanasangwararam Woramahawihan is a temple where some relics of Lord Buddha have been preserved.
Baan Sukhawadee is a beautiful mansion in the European style housing many lovely sculptures; visitors can bow their heads to the Bodhisattva Kwan Yin, here.
Atop the Buddha Hill, one of Pattaya's highest hills, is located the biggest statue of the Buddha in the city. In close proximity is aholy area dedicated to Lao-zi and Confucius and that was designed in keeping with the Chinese style.
An enormous, unfinished, wood temple, the Sanctuary of Truth is a sea facing architectural gem located in North Pattaya, for those seeking a spiritual bent to their vacation.
2.Flora:
The Siriphon Orchid Farm is a haven for orchid lovers with plenty of variety to please any flower child. Noog Nooch Tropical Garden is the place to go to witness elephant shows and self-proclaimed 'cultural extravaganzas' amidst beautiful cascades and exotic gardens.
3.Fauna:
Underwater World is a large walk-through aquarium separated into four zones where beautiful marine water life can be viewed at close quarters; angelfish, butterfly fish, green turtles, Hawksbill turtles, Amazonian fish, sharks and stingrays can be seen while live shows make waves with marine enthusiasts.
The Pattaya Elephant Village offer not only demonstrations on catching elephants in the wild and the daily routine of elephants but also shows featuring elephant parades and elephant football among other things.
For croc lovers there is the Million-Year Stone Park and Crocodile Farm with a zoo including exotic animals, magic shows, crocodiles and fire-eaters amidst a beautifully landscaped garden featuring a unique rock garden.
4.Entertainment and Shopping:
With a number of unique and more common entertainment options your stay in Pattaya will be far from dull. A paintball park, go karting activities, shooting ranges, bowling, karaoke and magic shows in a bona fide magical theatre will keep you more than occupied.
You can also get a feel for the more adult entrainment that Pattaya has to offer with a variety of cabaret shows featuring 'katoey', homosexuals or people of the third gender, a unique feature of Thai society.
For shopaholics the Central Festival is one of the largest shopping mall in the continent. For the more frugal shoppers the Mike Shopping mall sells quality goods at less dear prices.
5.Cuisine:
The Tea Village is a must visit for beverage enthusiasts. Offering over eighty kinds of tea and six of coffee they have beverages more than covered.
Because of the assortment of visitors to Pattaya almost any kind of food can be found; French, Indian, Japanese, Italian and Korean just to name a few. Its own cuisine comprises of liquids called kaeng, curries or soups to accompany rice dishes. While there is a range of high end restaurants, stet vendors remain a hot favourite for the spicy kebabs, grilled chicken and seafood dishes they servefresh. Curry houses are a dime a dozen and luscious, just caught seafood bursting with fresh flavours are a must try.
6.Where to stay:
There are hotels, bungalows and guest houses, many of them sea facing, that fit most budgets and tastes so finding a place to suit you will be no problem. To browse other Thailand tour packages and for best rates on hotel booking and flight booking, choose SOTC Holidays.