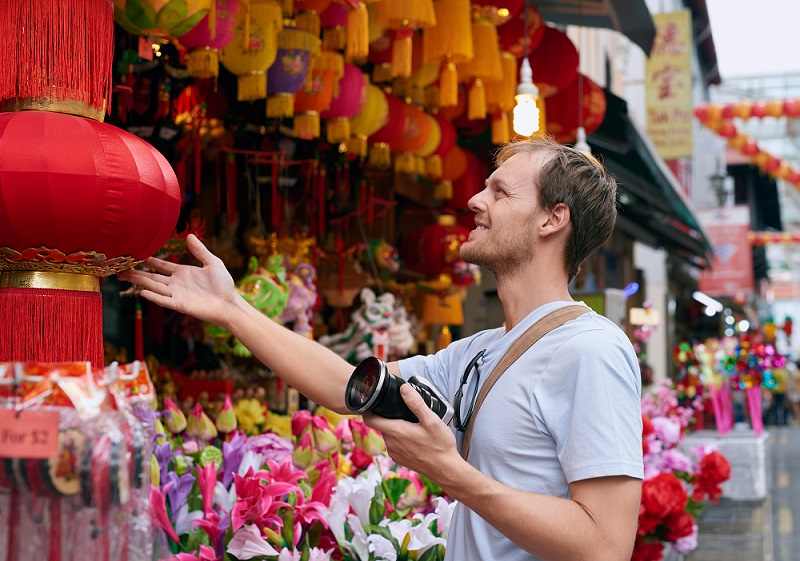 Singapore is considered as a land of several scenic beauties along with many man-made wonders. It is also known as one of the most urbanized and developed countries in the whole of Asia.
This tiny country is expensive compared to her Southeast Asian counterparts. This is a huge disappointment to backpackers and budget travelers, but Singapore is far more than the general listing of sightseeing locales and people on a budget can enjoy their stay over in this country by slightly altering their itinerary. Following are some pointers that a backpacker or a budget traveler should follow on his visit to Singapore.
Food Halls
Singapore is blessed with great street food and they are hygienic. A mouthwatering meal can be enjoyed under $3 – $5 and trust us, they are even better than the food offered in hotels. Food courts found around skyscrapers and posh malls are slightly expensive compared to standalone food courts. Places that we recommend are the sprawling food center in Chinatown, the Lau Pa Sat food center near Raffles MRT stop and the Maxwell food center.
Hotels
If on a budget don't opt for fancy hotels with a great view because you will end up splurging $300 for one night. Instead, opt for decent hotels in Chinatown, Little India or Tanjong Pajar. They are standard rooms and are clean and safe. Otherwise, you can also find a bunk bed in a hostel dorm that will cost you $20 a night.
Shopping
As you're in Singapore there will be a definite urge to shop, so make sure that you shop at the right places. The country has so many malls that you can easily lose count and needless to say many of them are ridiculously expensive. Do your shopping at cheap shops in Little India and Chinatown. Purchase your toiletries, snacks and drinks from supermarkets located at the underground floors in many big malls.
That's it! Follow these pointers while at Singapore and enjoy your visit on a budget!
Click here to book a Singapore package today!