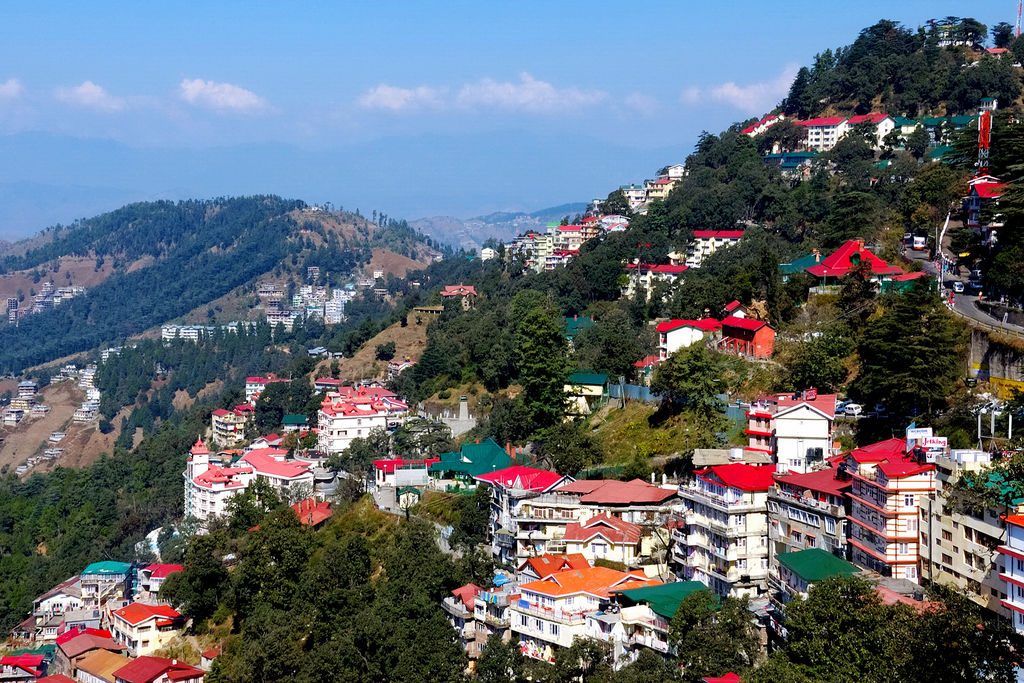 The quintessential hill station of India, Shimla has everything that you look for at a cool abode. You walk on Mall Road and you transform yourself into another era. The times when life was simple and all the complexities of modern times were not there. The summer capital of India during Raj era, Shimla still has the relics of the period and in a way the quaintness of the town makes it more interesting. Nature also seems to be in love with the place as she has showered a number of bounties on the town for her children, the human beings, to enjoy.
Image Source – https://upload.wikimedia.org/wikipedia/en/8/88/Shimla_Railway_Station.JPG
Jakhoo Hill, the highest peak in Shimla, presents the beautiful vista of snowcapped mountains as well as of the entire city. Though the scenic surroundings themselves would lure you to the place, it has Jakhoo temple also to instigate the religious in you. The tall statue of Lord Hanuman at the temple would make you bow in reverence even if you are not a much religious person. The Shimla Ridge or the centre of the town is another must include place in your Shimla holiday packages. It's an open space that crisscrosses the town and when you look at the mountains from the place, you would feel yourself into another, more pristine world. The architecture lover in you would also love the place as you can see Christ Church that is in neo-Gothic style and you won't be able to stop yourself from admiring the beauty. You can also enjoy the view of Mall Road from Ridge.
Image Source – https://upload.wikimedia.org/wikipedia/commons/5/5e/Ridge%2C_Shimla.JPG
Mall Road, the essence of the hill station, is the place you won't be able to ignore while being in Shimla. A number of cafes and restaurants are there on the street and the famous Gaiety Theatre is also there. The shopaholic in you would also love the place as you can find a number of shops selling variety of things there. Nestled amidst deodar trees is Naldehra Golf Course, the lush green surroundings of the place would make you forget the game and visual treat to your senses would become more important. About nineteen kilometres from Shimla is Kufri, one of the most beautiful places on earth. The adventure lover in you would get instigated the moment you come to the place as there are a number of facilities there for the adventurous in you. The other important places to include in your Shimla itinerary are Chadwick Falls, Annandale and Summer Hill.
Shimla, the muse of every mountain lover, is a must visit place and it is one place where you would love to go time and again. Opt for your Shimla tour packages with SOTC now and let the cool air refresh you.