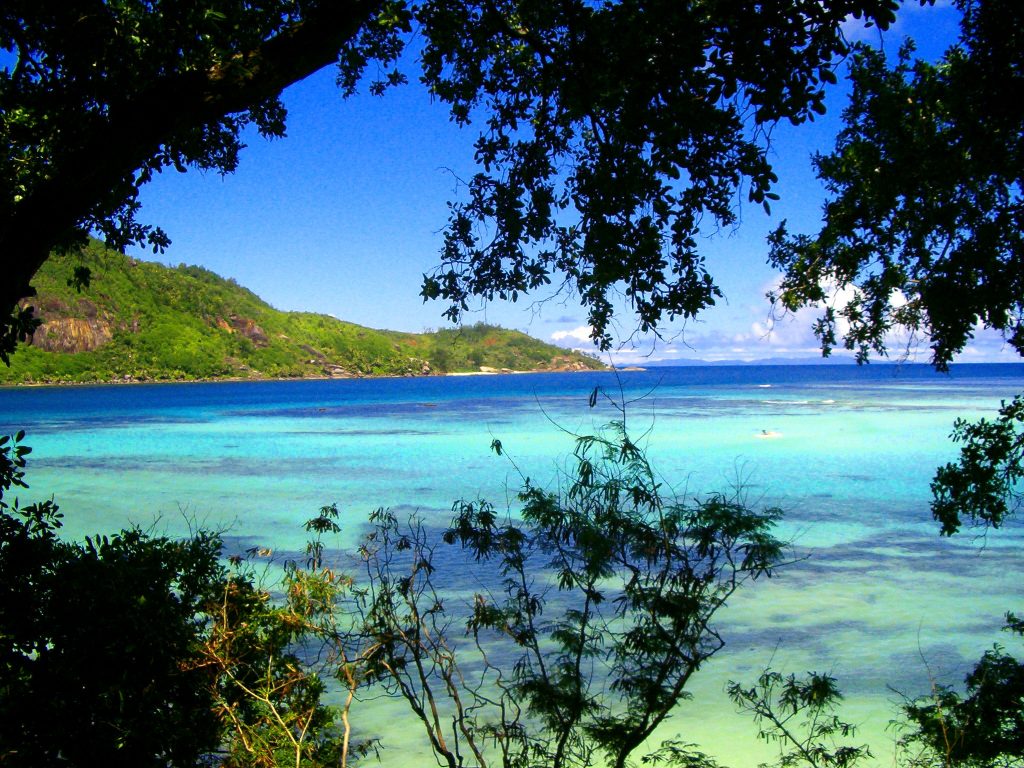 Seychelles, the perfect destination to make your holiday an enlightened affair; the ocean is there to soothe you and the forests to elate you. Nature has showered as many bounties as she can on the archipelago and the so-called development that ruins the purity of a place has still not reached there.
Image Source – https://upload.wikimedia.org/wikipedia/commons/3/39/Seychelles_-_Anse_l%27Islette.jpg
You have boulder-strewn beaches, coral reefs and tourism being the prime source of revenue on the archipelago, the authorities protects the islands, too, and almost half of the land area is declared protected. The archipelago has something for you whether your aesthetic sense is at the forefront or you are an adventurous soul. The three islands most developed and suitable for tourists are Mahe, La Digue and Praslin.
Image Source – https://upload.wikimedia.org/wikipedia/commons/6/61/Anse_Marron-La_Digue-Seychelles.jpg
Some of the most beautiful beaches are there in La Digue, though Mahe, too, has many amazing beaches. Anse Intendance is one of the beaches of Mahe that would mesmerise you with its unspoiled beauty. Just taking a stroll on the beach while waves perform their natural dance would give you such joyous feelings that you would look at them for long hours without realising how much time you have spent. Baie Lazare is another nature's gift to you at Mahe, and a must include in your Seychelles tour packages. Its white sands and azure waters would take you into another, purer world. Beau Vallon is the one place where you can get plenty of water sports to give pleasure to your adventurous soul. You can go for a jet ski or water skiing in accordance with your choice.
Image Source – https://upload.wikimedia.org/wikipedia/commons/b/b6/Morne_Seychellois_NP_footpath.jpg
Seychelles have plenty for forest reserves also, and the one you would enjoy a lot is Morne Seychellois National Park. It's the largest park in Seychelles and covers almost twenty per cent of the area of the island of Mahe. Trekking in the forest is one of the most exhilarating activities you can indulge yourself into as it would treat you with such stunning views of the island that you would forget how much physical endurance you have put to enjoy such views. There is Ste Anne National Marine Park also, the first of its kind in the Indian Ocean. You can enjoy a lot of water sporting activities here including snorkelling, scuba diving or simply having an excursion on the glass-bottomed boat. It would take you to the views of the diversity of marine life, and you would discover a new you in yourself.
If nature has created such beautiful places for you to enjoy, you have every right to avail of that pleasure. Book your Seychelles tour packages today itself and let your soul get the treat of serenity. SOTC is there to make your journey to Seychelles and easy and hassle-free one.