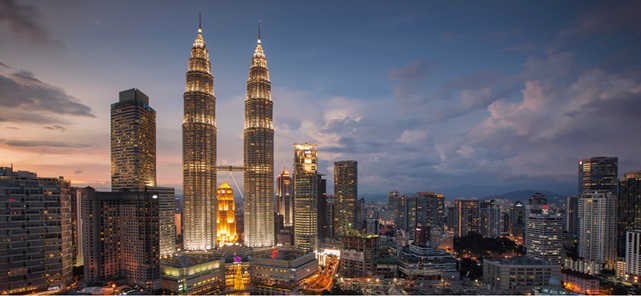 The Malay word "Pulau" means island. Ranging between a meagre two to even long eight hours away from Singapore lie several beautiful unique islands in the Indian Ocean, some well-trodden while others newly found. These islands are still a secret as most people miss out on them as part of their Singapore tourism experience.
Nikoi Island
Off the coast of Bintan, this serene laidback island provides several watersport options along with hiking, beach cinema, tennis and rock-climbing. The renting option goes from a beach house to the entire island but advanced bookings are recommended.
Pulau Sugi
The air-con less Telunas resort provides a life on stilts here. Ideal for romantic getaway, the Maldivian-style beautiful beach chalets over water or the private island sea villas make up for an unforgettable sight. Indulge in the outdoor spa or freshwater infinity pools or kayak through the mangrove swamps.
Pulau Joyo
The comma shaped island offers palaces with their private bite of the beach, complete with Indonesian architecture and tradition. The small island can be rented out privately if you're a group of 12 or more as well. A well-thought out service, Joyo is the ultimate retreat with Cinema Paradiso, fishing trips, snorkelling, badminton and beach bonfires.
Lang Tengah
A bit far from Singapore, Lang Tengah translates to Eagle in the Middle. It is a largely untouched tropical turtle bay where one can watch turtles hatch and even volunteer to care for them.
Layang Layang
One of the top dive sites in the world, the Swallow Reef here is known for its diverse marine life. Typically Singapore packages to Layang Layang would cover everything from travel, stay, food as well as unlimited number of jetty dives!
Pulau Dayang
Speaking of diving, the Reyners Rock on this island is a dive site for spotting whale sharks and shipwrecks. Upto a whopping 15m of visibility, Pulau Dayang is a good combo of chilling with cocktales alternated with serious diving.
Rawa Islands
Rawa is cute A-frame beach houses with hammocks for couples, cliff-jumping for the adventurous and swirly slides right into the water for kids!
Pulau Pangkil
Famous for private getaways, having the entire island to yourself is the ultimate fun with water sports, movie screenings, beach volleyball and generally chilling wherever you feel like without interruption.
Tioman Islands
Many don't consider the Tioman islands a secret anymore but the treehouse accommodation there is rather unique. With stunning beaches, food and diving, Tioman is a premium adventure.
Bawah Islands
An archipelago of five islands, three lagoons and thirteen white sand beaches, Bawah is a 2017 discovery offering an untouched rainforest and villas built completely with recycled materials. Lush and lavish, it also boasts of a rare ecosystem worth every bit of the penny.
Explore other places to visit in Singapore too, like Carimun, Cempedak, and Perhentian islands, many of which are still tourism secret due to low footfall.