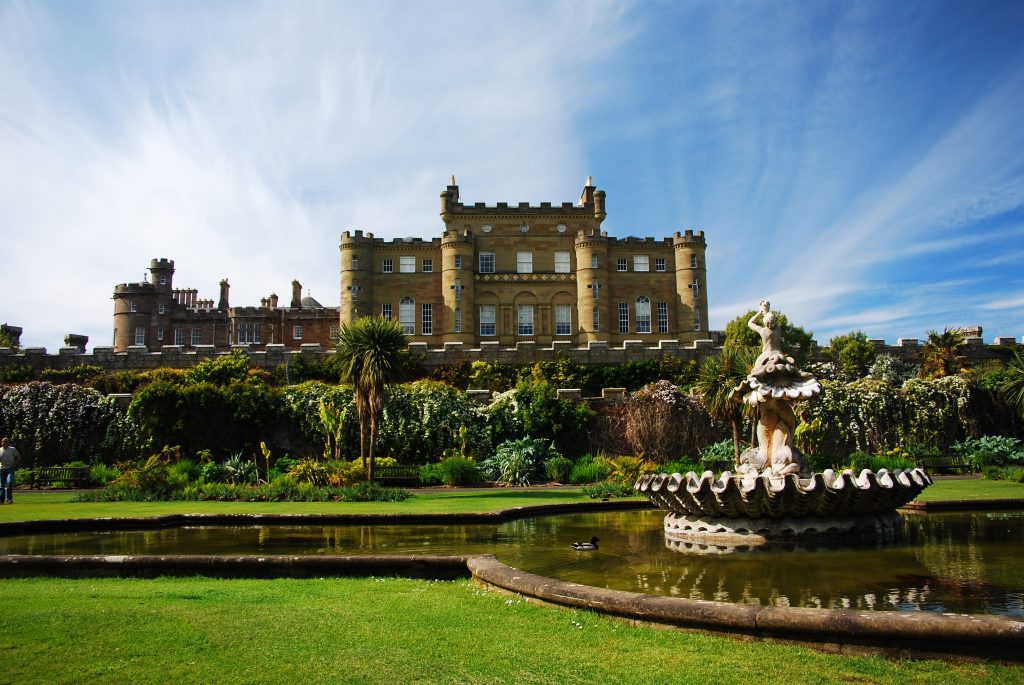 Scotland, the name itself evokes the images of a beautiful area with lakes and valleys dotted with architectural masterpieces. Beautiful castles are there that are still in perfect condition and are among the most visited places in Britain. Even though Scotland is one of the most modern places in the world, it has maintained its old world charm and you can see streets buzzing with activities next to the old style of architectural marvels. Its museums have rare gems from across the world and in some quarters it is believed that they are safer there than in their native countries.
Image Source – https://upload.wikimedia.org/wikipedia/commons/4/47/ViewFromDunadd1-Scotland-HypeNapungra.jpg
Image Source – https://upload.wikimedia.org/wikipedia/commons/c/c7/Royal_Mile%2C_Edinburgh_%281%29_%288987799665%29_%282%29.jpg
Let Royal Mile be your first stop in Edinburgh. It's a road that links Edinburgh Castle to the Palace of Holyrood house and has several historic landmarks on the way. The road is dotted with restaurants, cafes and museums, too, that would introduce you to the ways Scottish people have preserved their legacies. Some of the landmark attractions on the Royal Mile are together referred to as Castle Hill and includes several architectural marvels of Scotland. When you are at Edinburgh Castle, you are at the most famous landmark in the region and its popularity is evident with the fact that it is among the most visited places in Britain. The Palace of Holyrood house is official residence of the Queen in the region and the majestic way it is built, you would be in awe of the opulence of the country. The other places that you must include in your Edinburgh itinerary are The Royal Botanical Garden, National Museum of Scotland and Princes Street.
Image Source – https://upload.wikimedia.org/wikipedia/commons/a/a7/Kelvingrove_Art_Gallery_and_Museum_2.jpg
Glasgow and art are becoming synonymous with each other as the city boasts of some of the most well known art galleries in the world. Start with Kelvingrove Art Gallery and Museum that has some of the finest collections of paintings including that of Van Gogh. The Hunterian Museum and Art Gallery at the University of Glasgow is another milestone in the art scene of Scotland. The gallery has collections from Rembrandt and Rubens, too. Another architectural masterpiece in the city is Glasgow Cathedral. Near the cathedral is St Mungo Museum of Religious Life and Art which contains exhibits from various religions across the world. You can even find statues of Hindu gods over there. Kibble Palace and Glasgow Botanical Garden must also be included in your itinerary for the city.
When the world is there for you to explore, spending life only in your cubicle is not something you are made for. Go out and see in person what architectural marvels man has created with SOTC's UK tour packages. To take care of all your travel hassles, we are there.