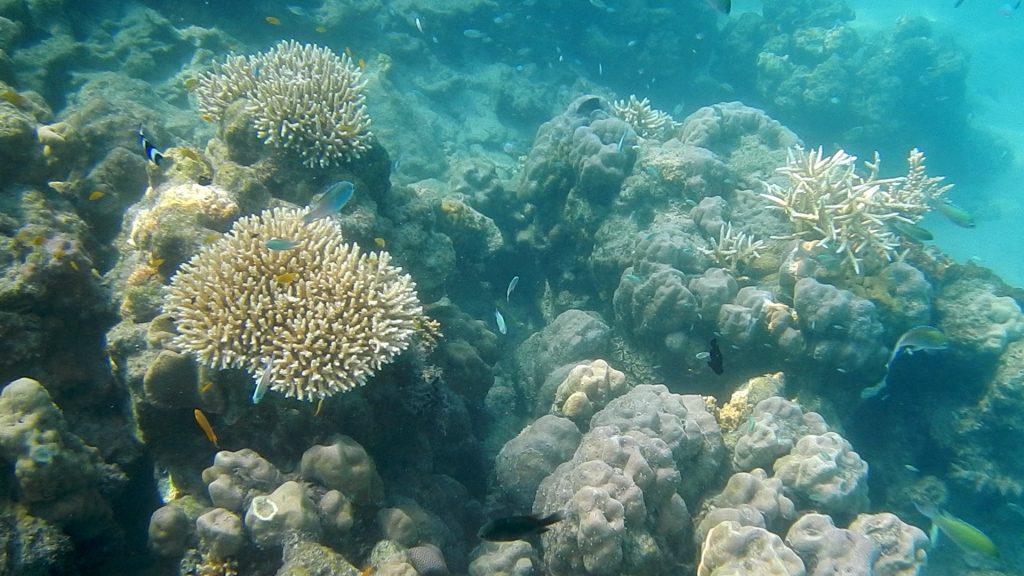 Though it's pristine marine life that the Andaman Islands are known for, the place has the monument that played vital role in reshaping the Indian freedom struggle. Millions of years of history of human race can be found in the lime stone caves at the Andamans and the Jarawa tribes are a study in themselves as they are only a few communities the world over that are still untouched by the so called modernity. A visit to the Andamans would awaken a renewed sense of history in you.
Image Source – https://upload.wikimedia.org/wikipedia/commons/8/80/Andaman.jpg
Image Source – https://upload.wikimedia.org/wikipedia/commons/d/d0/Cellular_Jail%2C_Andaman_and_Nicobar.JPG
Cellular Jail, one of the notorious remnants of India's colonial past and the atrocities they inflicted on our freedom fighters, is a must visit destination on Andaman tour to understand our country's past. Constructed with the bricks imported from Burma, the jail was designed in a way that the face of each cell would see only the back of the other and in consequence provided solitary confinement to the prisoners. Some of the most famous freedom fighters confined to the jail included Veer Savarkar and Batukeshwar Dutt. It's a national monument now and a visit to the place would make you think of the sacrifices that our forefather have made to give us a free life.
Image Source – https://upload.wikimedia.org/wikipedia/commons/f/f5/Limestone_Cave%2C_Andaman.jpg
Limestone caves at Baratang Island would tell you the story of the evolution of the earth and a must include destination in your Andaman tour package. The stalactites inside the caves would showcase the craftsmanship of nature and how she uses time to create different things in her own way. The boat that takes you there would go through a canopy of forests and you would be face to face with another hue of nature. The abodes of endangered Jarawa tribe are also in that very area and you need to be careful while visiting the place. It's a good idea to take a guided tour to the place as it would help you understand the area well. The guide can also tell you the areas where saltwater crocodiles live and it might be possible that you would see them, too.
Without understanding the history of a nation, it is very difficult to understand its present. The Andamans have one of the vital cogs of Indian history and you must explore the group of islands to get the sense of that history. SOTC is always there to care for you and planning your hassle free trip to the Andamans.