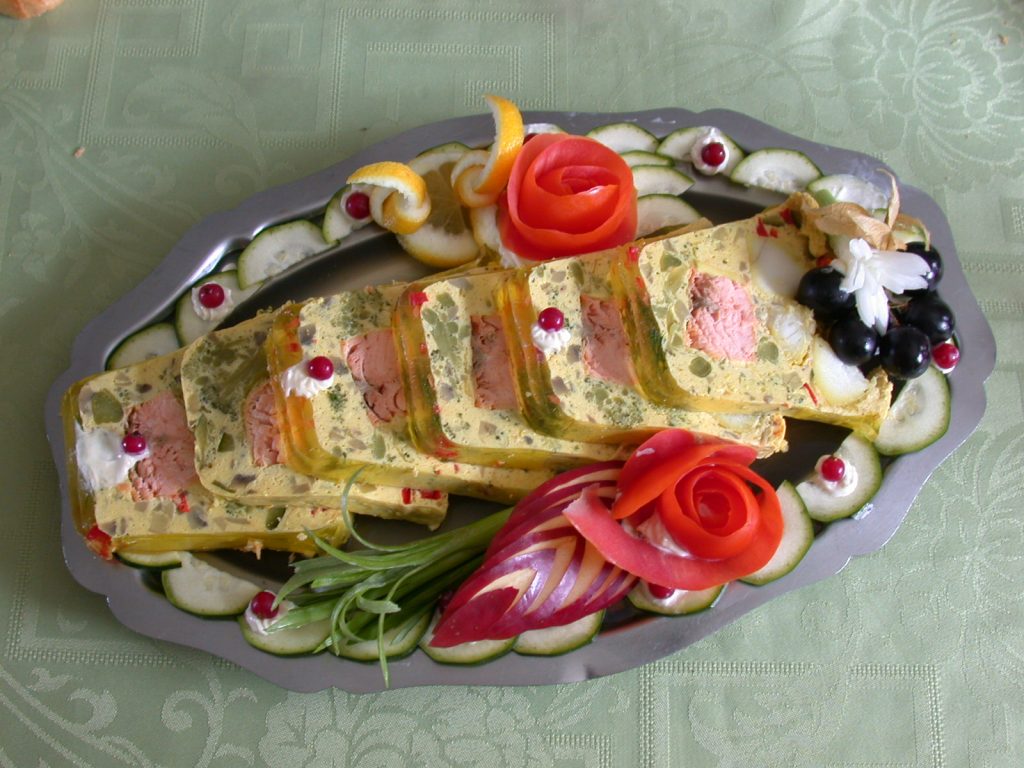 The culinary culture of France has influenced cuisines all across Europe and you must make it a point to visit some of the restaurant of France on your Europe tour to understand European cuisines. Among the first names that come to mind for authentic French cuisines is Le Coq Rico. Situated at Montmartre, the warmth of the place would make you feel as if you are in a mountain chalet and the wafting aroma of roasting would take your senses to a new high. They start with butter and egg and then lift your senses to savour authentic French cuisines. Adjust your Europe tour package in such a way that you can take time to relish some amazing food.
Image Source – https://upload.wikimedia.org/wikipedia/commons/8/82/Cassiopeia_train_French_cuisine_meat_dish.JPG
Le Garde Temps is another restaurant that deserves your visit when you are in the French capital. You must keep in mind that it's not the ambience that tempts you to the restaurant; it is the food and only food that is the lure there. From the mullet tartare to parsnip mousseline, everything is just perfect and the advantage is that they won't charge you much for the food; you can relish the taste of their dessert even afterwards.
A bistro is a must visit for your French culinary exploration and there is nothing better than Bistro Volnay. It would remind you that traditional French cuisines never go out of fashion as you would find them served in olden way and you would love to relive that life. Situated between Madeleine and Opera Garnier, the ambience of the place is such that it would make you feel a bit nostalgic for the old, yet modernity has made its way without making any bold statement. The dessert at the place is something you would love to go for as it serves crème caramel and tarte tatin in the most traditional and savory way.
Another must include French restaurant in your Europe holiday package is the classic Chez L'Ami Jean. The baker Jean-Luc Poujauran provides the best bread and when tangy fromage blanc is spread on it, the aroma would make to go to culinary heaven. Ratatouille is another dish that you can go for while being in the restaurant. Soaked and sautéed cod with vinaigrette is another specialty that you would relish even long after visiting the restaurant. Try including the place while selecting your Europe package.
Nature has endowed us with taste buds to savour the best cuisines from across the world. We must bring this nature's gift to use and think of visiting the restaurants while being on our Europe tour. As for planning your Europe holiday package, SOTC holidays will always be with you.