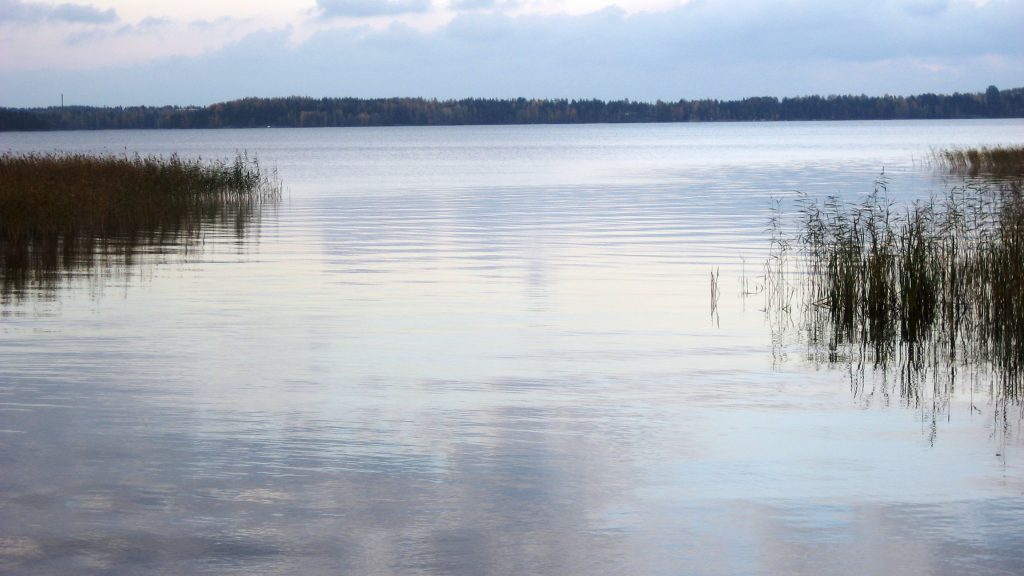 You are holding hands of your loved one and the vast expanse of ice creating a crystalline magic for you; you would cherish the moments for life. Even the outer world seems to be in love with the region as the show of Aurora Borealis is best seen in this part of the world. The thirty thousand small islands in Stockholm would give you the joy of being together with no one in vicinity and the moment you need to see someone, the facilities are there. 'The Venice of the North' doesn't need a gondolier to sing 'Amore' for you; your love would come to the fore inadvertently.
Image Source – https://upload.wikimedia.org/wikipedia/commons/9/9b/Aurora_borealis_above_Lyngenfjorden%2C_2012_March.jpg
The eastern part of Finland is where nature has shown her aesthetic ingenuity the best way; she has created numerous lakes and water bodies to mesmerize you with their beauty. As nature conjugate her aesthetic sense with such creations, you can also seek the philosophy of your life along with your partner while admiring the physical beauty. Lake Saimaa is among the most important water bodies in Finland or rather in whole Nordic region and when you look at the coniferous forests at the shores of the lake, you would feel as if conjugal bliss is at work: the forests along with the lake create the mesmerizing vista for you. You must include a visit to the lake in your Europe tour package. The capital Helsinki should also be integral to your Europe package as it is one place where art and romance mingle to create a joyous aura you would love.
Image Source – https://upload.wikimedia.org/wikipedia/commons/6/66/Tivoli_Gardens_pagoda.jpg
Tivoli Garden in Copenhagen is another iconic Nordic beauty that when explored with your loved ones seems to enhance its beauty. Sitting in a restaurant in the garden would make you feel as if you are at some heavenly place enjoying ambrosia. Sigtuna in Sweden is one place that would transform you into a more idyllic world. The purity of love would come to the fore at the place and your bond with your partner would reach another level. There are numerous other romantic places in Iceland and Norway also that you can include in your Europe holiday package.
Nature has created the perfect backdrops for human love to bloom and you just need to listen to her and embrace environ. Nordic countries like Iceland, Sweden and Norway would provide you the picture perfect destinations for your love to get the spur. Explore Nordic countries with our Europe tour packages and let love sprout with new vigor. SOTC is there to make your sojourn of togetherness hassle free with their honeymoon packages.