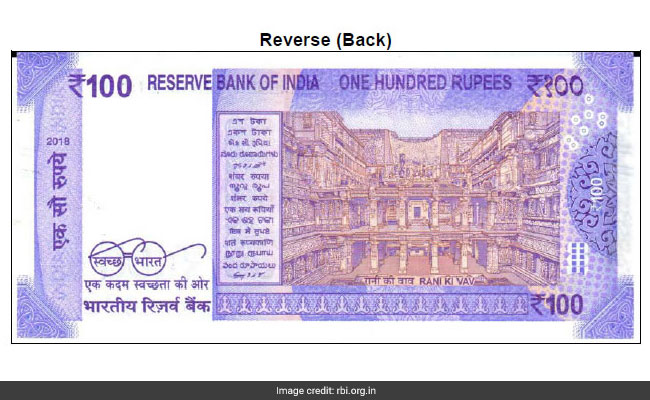 Gujarat is filled with incredible monuments and architecture that speaks the history of this state. While there are other monuments, forts and architecture, Rani ki Vav definitely holds a prominent place. Owing to inspiring art and architectural magnificence, this beautiful structure or architecture in Patan serves as a major tourist attraction. It is visited by tourists from all over to witness its architectural grandeur. It was part of the list of UNESCO World Heritage Sites on 22 June 2014. At the Indian Sanitation Conference (INDOSAN) in New Delhi, 2016, it received the title of 'Cleanest Iconic Place' in India.
Image Source – https://i.ytimg.com/vi/MJGO3ySQ13o/hqdefault.jpg
About Patan:
To get a perfect and complete glimpse of Gujarat, do not forget to take a tour to Patan. Located on the banks of river Saraswati, Patan is an old town which was the earlier capital of Gujarat. Founded by Vanraj Chavda in the 746 AD, Patan was at its peak during the Solanki period for its thriving trading hub and had a great centre of learning.
A trip to Patan takes you back to the prehistoric era. It further reminds you how developed was the heritage and culture of Gujarat in those old days.
Step wells play a prominent role and are a unique form of underground water resource and storage systems.
History of Rani ki Vav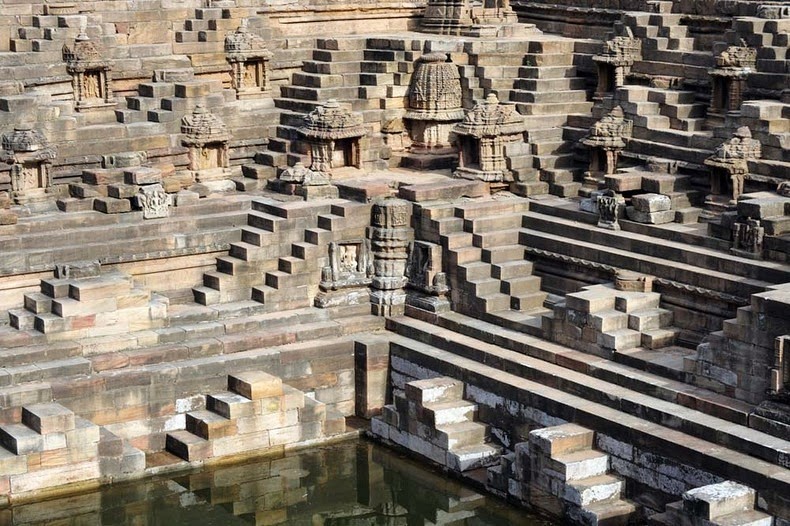 Image Source – https://www.thehistoryhub.com/wp-content/uploads/2016/10/Rani-Ki-Vav-Step-Well.jpg
Known as Queen's step wall, Rani ki Vav was constructed during the Chaulukya dynasty. According to the legends, it is believed this spectacular architecture was built in the memory of Bhima I (r.c. 1022-1064) of Solanki dynasty by his widowed queen, Udayamati. You can get a reference to Udayamati building the monument in Jain Monk Merunga Suri's work – Prabandha Chintamani. The Rani ki Vav was later flooded by the near Saraswati River and silted over until the late 1980s. One of the interesting things of this structure after being getting flooded was that the carvings were found in untouched condition after being excavated by the Archaeological Survey of India. Built in the complex of Maru-Gujara architectural style, Rani ki Vav has an inverted temple and seven levels of stairs.
Sculptures of Rani ki Vav
Image Source – https://upload.wikimedia.org/wikipedia/commons/f/f1/Rani-ki-vav_sculptures.JPG
Rani ki Vav measures around 64 m long, 20 m wide & 27 m deep. Laid out in the east-west direction, the entrance faces the east, and the well faces the west. The step well is constructed using bricks that are cut and shaped beautifully. As far as interiors of the walls are concerned, the walls bordering the staircase are beautifully decorated with proportioned statues. The steps of this well begin at the ground level that further leads you down through seven-pillared pavilions to get to the deep well below. As you go further down, you get to witness more than 800 elaborate sculptures among seven galleries. These are majorly dedicated to Lord Vishnu, including Vishnu (Dasha avatars) as Varaha and Kalki, Bhairava, Surya, Kubera, Ganesha, Astadikpalas, Lakshmi-Narayan, and Vishvarupa-Vishnu. The stones and silt block lowermost part of the well. Not many know, but it was earlier used as an escape route to neighbouring villages. The avatars are further accompanied by Apsaras (celestial dancers), Brahmins and Sadhus. You come to a carving of Sheshashayi-Vishnu at water level, in which Vishnu is seen reclining on the thousand-hooded serpent, Shesha. It is believed; here he rests in the infinity between ages.
This marvellous structure stands testimony to the expertise of the Solanki sculptors that illustrates beauty, fineness, rhythm, and different moods in the stone.

Stamp
Earlier on July 19 2018, Reserve Bank of India announced the new Rs 100 note will feature Rani ki Vav on the rear side. The note in the Mahatma Gandhi series will be in Lavender colour, with dimensions – 66mm×142mm. It will be slightly smaller to the previous Rs 100 note which was 73mm×157mm.
Visit Timings for Rani Ki Vav:
8 am to 6 pm
Entry Fees for Rani Ki Vav:
Indians INR. 5/-, Foreigners 2 USD
How to Reach Rani Ki Vav:
One can travel by intercity buses from Ahmedabad to Patan that takes around 3.5 hours and 1 hour from Mehsana. There are also shared jeeps but are less comfortable. You also have the option of travelling by train and later take a bus to Patan. The nearest airport is Ahmedabad, for people travelling by air.
Nearby Attractions:
While you are here in Patan to experience the architectural marvel of Rani ki Vav, do take some time to explore nearby attractions.
Somnath Temple: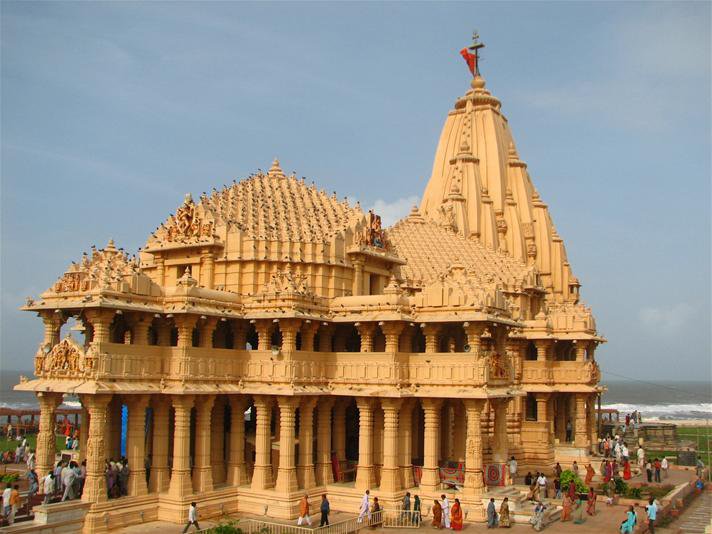 Image Source – https://upload.wikimedia.org/wikipedia/commons/f/f6/Somnath-current.jpg
According to the belief, Somnath Temple is one of the twelve Shiv jyotirlingas and is dedicated to Siva. It has a lot of stories and legends attached to it. Located in Prabhas Patan near Veraval, it is one of the important pilgrimage and tourist spot.
Gir National Park: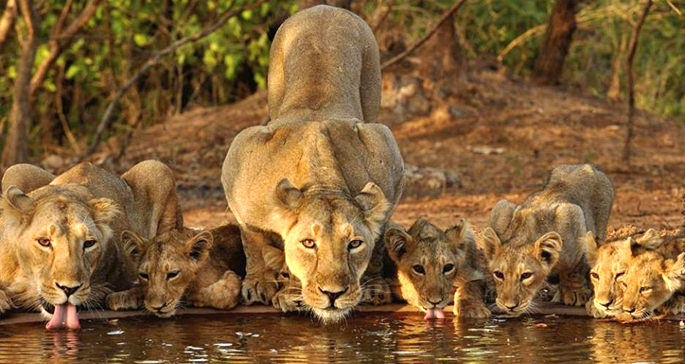 Image Source – https://www.airtheworld.com/wp-content/uploads/2018/02/Gir-National-Park.jpg
Another top attraction that cannot be missed when you are here in Patan is Gir National Park. Home to Asiatic lions, Gir National Park, is visited by locals and tourists all the year long. Explore the best of this park by taking a jungle safari.
Laxmi Vilas Palace: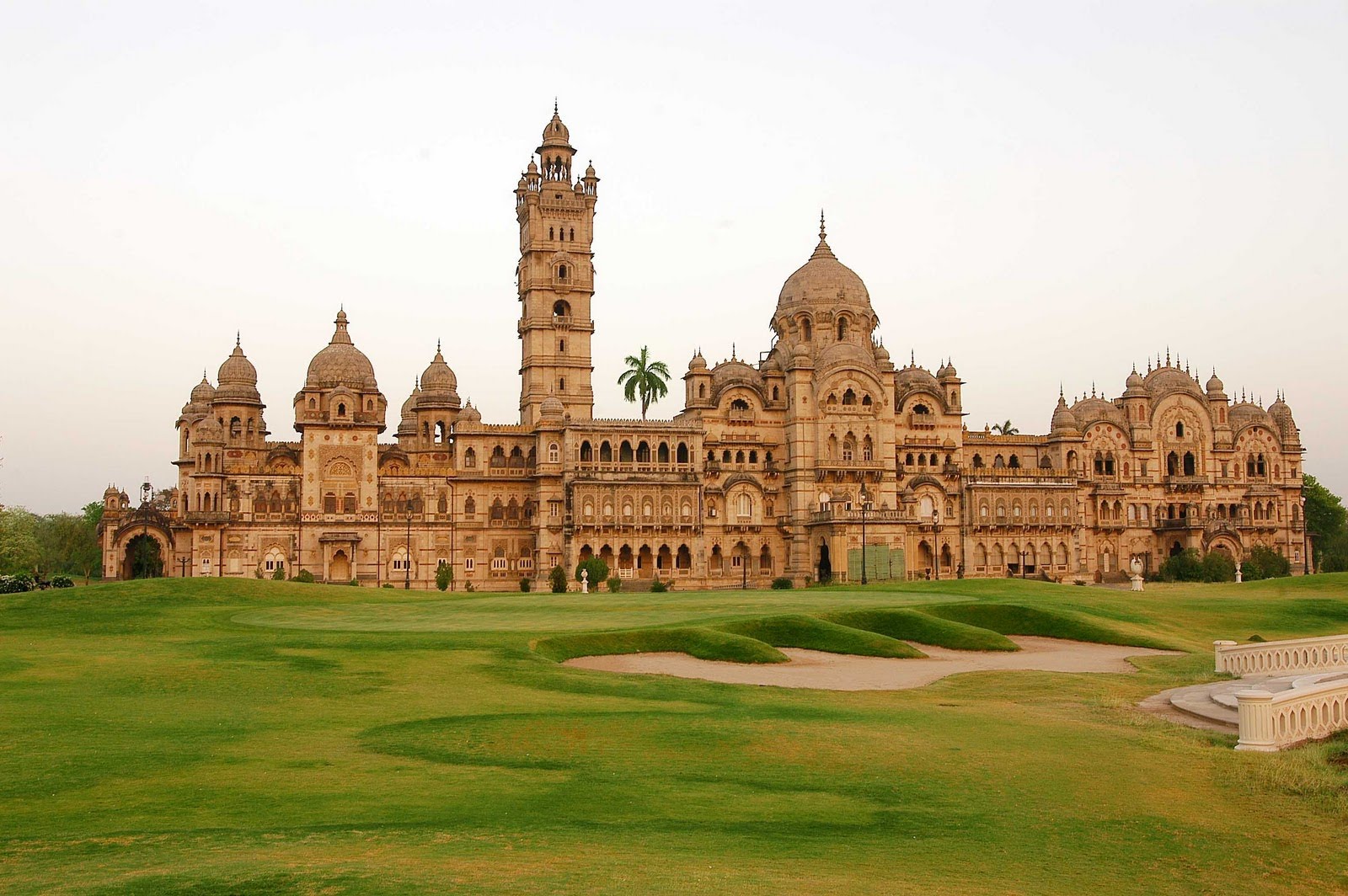 Image Source – https://i.ytimg.com/vi/JpYiu_9koR8/maxresdefault.jpg
There is no way you leave Gujarat without visiting the famous and architectural marvel Laxmi Vilas Palace. It attracts a large number of tourists all the time. You are bound to fall in love with the Indo-Saracenic architectural style, the detailed and exquisite work and more.
Sabarmati Ashram: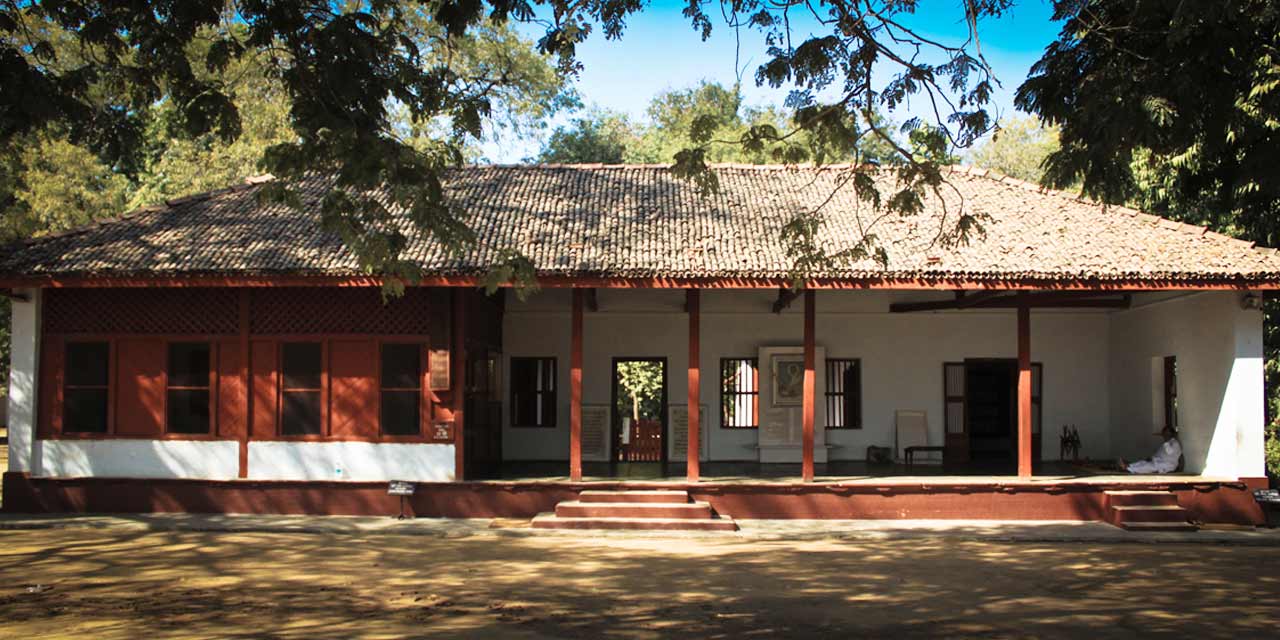 Image Source – http://ahmedabadtourism.in/images/places-to-visit/headers/sabarmati-ashram-ahmedabad-entry-fee-timings-holidays-reviews-header.jpg
Located beautifully on the banks of Sabarmati River, Sabarmati Ashram is considered to be the main centres of the political struggle faced by Indians during the pre-independence period. It was also the residence of Mahatma Gandhi.