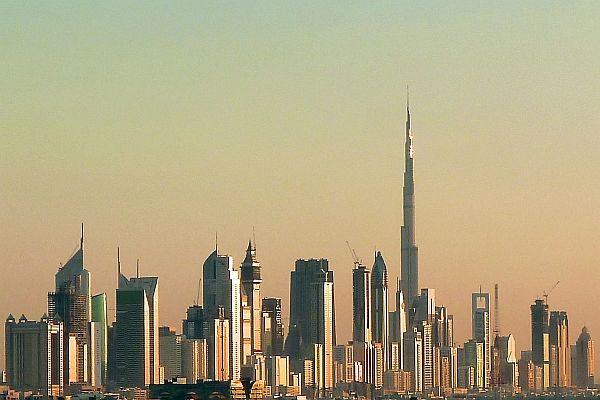 Dubai has been an attractive destination for Indian tourists. Be it scaling the heights of the Burj Khalifa, skydiving on Palm Jumeirah, shopping at the various malls, enjoying the old Souks, or more recently, the views from the magnanimous Dubai Frame, there really isn't any shortage of places to visit in Dubai. Just when it looked like there was not anything more to do in the city, the QE2 launched, adding yet another feather in Dubai's diverse touristy cap!
Docked permanently at the city's Mina Rashid, the iconic QE2 brings its rich history that spans almost 50 years to this modern metropolis, making it one of the must-see things to visit in Dubai.Here are some of the things you can enjoy aboard the QE2.
1. History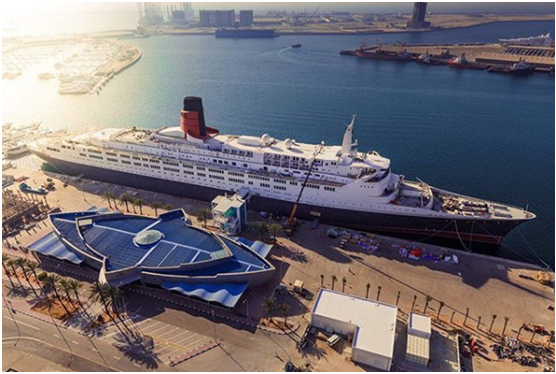 One of the world's most iconic cruise ships has brought its heritage to a bustling center like Dubai. This means that you can partake in its history just like all the illustrious people who traveled on board this historical ship through the years. Sign up for one of its daily heritage tours to learn more about its celebrated past.
2. Check-in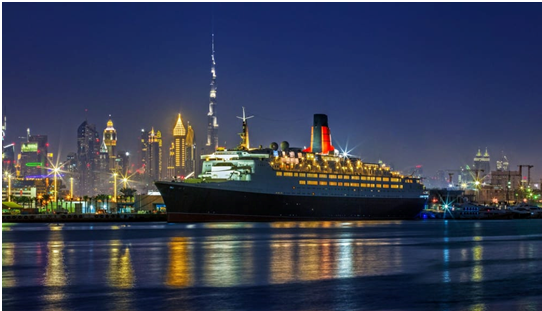 The QE2 is now the Middle East's first floating hotel, adding another first to Dubai's famed spots. Choose from guest rooms and suites while you get the feel of being out on an ocean-liner while still enjoying the perquisites of being docked at one of the world's most fun cities!
3. Dining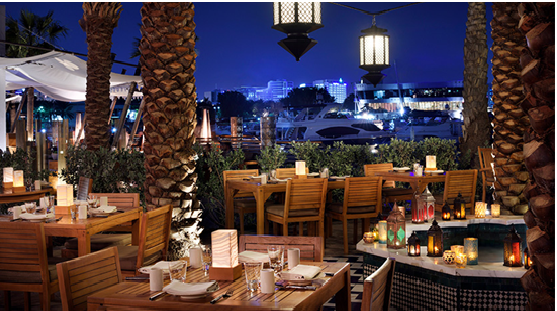 This hotel offers guests a plethora of dining options to choose from. These restaurants and cafes are not just open to guests who are staying at the QE2 but also offer guests who just want to visit for a meal to enjoy the gastronomic experiences. In addition, a special restaurant was once visited by the Queen herself. Now, that is dining in style and just like royalty!
4. Events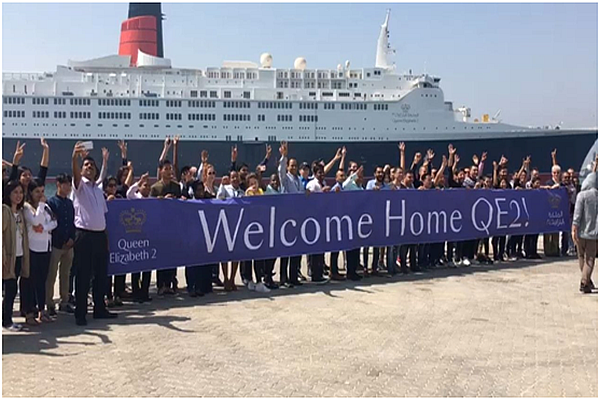 The QE2 is set to become one of the premier spots for events and entertainment in Dubai and the entire Middle East. There are in-house specialists who will plan your dream event for you here; whether it is a corporate gathering for your employees and colleagues, a spectacular occasion, or the dream wedding you have always planned, the QE2 is the venue for you.
5. Surrounding activities
There is not just a variety of entertainment options at the QE2. For guests who are staying at the QE2, there are many points of interest very close to Mina Rashid, where the cruise liner is docked. To begin with, the popular DIFC zone is close by with all its restaurants and entertainment, and then there are the entertaining La Mer, the must-visit Dubai Museum, the cultural destination of Dubai Heritage Village, and the iconic Burj Khalifa.
Explore various Dubai tourism packages that include some great offers on the QE2 and set the ball rolling for your fun and opulent vacation in this Middle Eastern gem!
______________________________________________________________