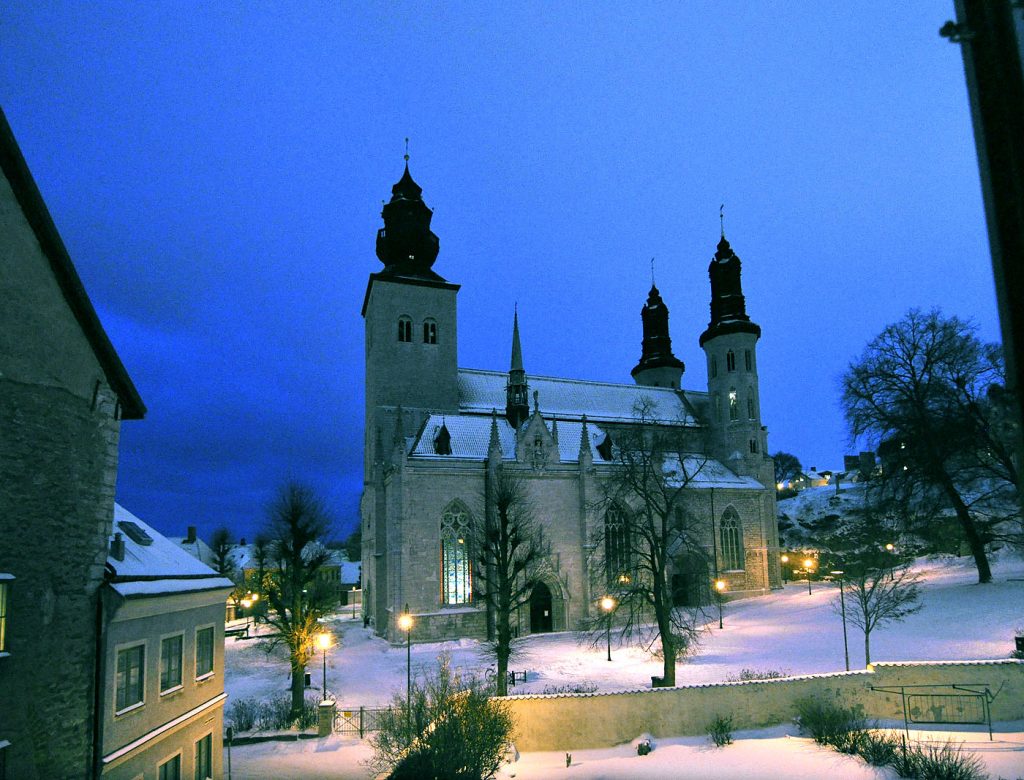 World's costliest fireworks look miniscule when nature showcases her spectacle and Nordic region of Europe is the best place to watch that spectacle in the form of Aurora Borealis. Finland is among the top countries to watch the beautiful show put up by nature and when you are in the Finnish region of Lapland during September to March, you are almost sure to sooth your eyes with the greenish drape in the sky. Created by the electrically charged particles of the sun in conjugation with the magnetic field of the earth, it is a show you would remember for a lifetime. Norway and Iceland are also known for this spectacle of nature.
Image Source – https://upload.wikimedia.org/wikipedia/en/0/00/Blue_Lagoon_Main_Building.JPG
Iceland is among the top rated tourist destinations in Nordic region and when you set your foot in the country you would know why it is considered the best for tourists. The Blue Lagoon at Grindavik near the capital Reykjavik is among the must visit places on your Europe tour. The water from the hot spring is considered beneficial for skin and you must visit the spa when you are at the place.
Image Source – https://upload.wikimedia.org/wikipedia/commons/2/2d/Strokkur.jpeg
Strokkur Geysir is another example of nature's ingenuity and the gifts she endows on mankind. The geyser extrudes almost thirty metres every few minutes and your Europe holiday package would be incomplete without spending some time at this beautiful creation of nature. Numerous other sites like glaciers and volcanoes are there in Iceland that would make you in awe of nature and the country is a must include destination in your Europe tour package.
Image Source – https://upload.wikimedia.org/wikipedia/commons/f/fc/S%C3%B6derk%C3%B6pings_sluss%2C_G%C3%B6ta_kanal%2C_juli_2005.jpg
The thirty thousand islands of Stockholm in Sweden would take you to another more ethereal world where you would be in your own kingdom and the pristine water and earth would take you to close to nature or rather close to your real self. Sigtuna is another idyllic world that you must include in your Europe package. The other must not miss places on your Sweden tour include the Gota Canal, Visby in Gotland and Kiruna in Lapland. Denmark is another joyous Nordic destination where just roaming around without and destined place to go would bring you joy. If you look for amusements, there are aplenty. Tivoli Gardens in Copenhagen is among the top destinations to lure you to the place and once you are there, you would find plenty of other destinations to visit. You can go to Christiansborg Palace, Nyhavn and Amalienborg Palace while being in Copenhagen.
When the cool climes and beautiful scenery of Northern Europe awaits you in our Europe tour package, you must embrace the joy that nature wants you to avail. As for planning your Europe itinerary and taking care of all the travel hassles, SOTC is always there for you.