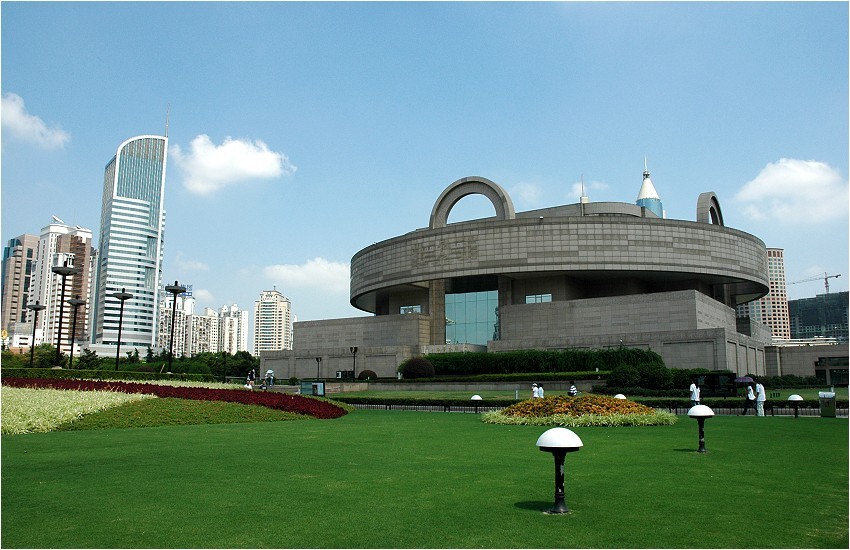 Nanjing Road, famed as the "No. 1 Street in China", is an epitome of Shanghai's history and culture. Majestic malls, flashing neon lights and pulsating nightlife makes this street an exciting blend of shopping and merrymaking. Tourists are automatically drawn to the intoxicating ambience of this place. If you are looking for a shopping bonanza, then Nanjing Road with its 600 shops is the place to be.
Image Source – https://upload.wikimedia.org/wikipedia/commons/7/78/East_nanjing_shanghai_street_2.jpg
The streets of Nanjing Road are a veritable source of fashionable goods. Here you will encounter hundreds of modern shopping malls, outlets of branded items and also ancient ethnic shops selling souvenirs. Apart from shopping centres the street abounds with a range of restaurants, Cultural Centres And Entertainment Spots.
History From Opium To Opulence
At the end of the Opium War between Britain and China, Shanghai became a treaty port in 1842. Strategically placed at the estuary of the Yangtze River, it became a shopping street importing large quantities of foreign goods. At first, it was called "Park Lane", but later in 1862 it was formally named "Nanking Road".
Over the years several merchants, attracted by its good feng shui, established hundreds of stores along its dusty streets. It kept developing gradually and by the end of the 1920′s Nanking Road was flourishing with modern stores and colourful neon lights.
After World War II its name was changed from Nanking Road to "East Nanjing Road" and later to the general name of "Nanjing Road". By the beginning of the 20th century eight big departmental stores were established along the street, and in 2000 it was renovated to be a typical pedestrian arcade.
Nanjing Road: Renovated, Restructured And Renowned
Image Source – https://upload.wikimedia.org/wikipedia/commons/d/d7/2014.11.15.184722_East_Nanjing_Road_Pedestrian_Zone_Shanghai.jpg
Nanjing Road traverses the centre of the city in an east-west direction crossing 26 roads en route. The 5.5 km long road starts from the Bund in the east and extends to the historical Jing'an Temple in the west. Over time, Nanjing Road has been restructured and renovated undergoing significant changes. The road can be divided into two sections – East Nanjing Road and West Nanjing Road.
East Nanjing Road
East Nanjing Road is a dedicated commercial zone and the first choice for many fashion-seeking shoppers. Numerous large shopping malls, well-known stores and speciality shops are huddled along both sides of the road. A wide variety of commodities are available here – home appliances, communication gadgets, photographic equipment, fitness apparatus, clothing, shoes, cosmetics, jewellery, watches, glasses, books, food and children's needs.
The specialty shops deal in Chinese culture and art items where you can shop for local products such as silk, calligraphy, paintings, traditional medicine, handicrafts and souvenirs.
West Nanjing Road
West Nanjing Road features a number of upmarket shopping centres, office buildings and lavish retail chains. This area is host to several five-star hotels and restaurants like Radisson Hotel, Park Hotel, JW Marriott and many others.
Today over 600 businesses on Nanjing road offer countless famous brands, goods of superior quality and the latest in new fashions. Upscale stores like Tiffany, Mont Blanc, Dunhill, Westgate, CITIC Square, Plaza 66 etc. deal in all varieties of luxury items. In addition, approximately a hundred traditional stores provide the choicest of silk goods, attractive jade jewellery and the finest embroidery.
Other Attractions: A Varied Fan-Fare
People's Square: Located in the heart of the city, it is the political and cultural centre of the metropolitan where once a million Red Guards gathered. A vast green area surrounded by great buildings on all sides, it's a place where you can spend a relaxed afternoon feeding doves and pray for world peace.
Image Source – https://upload.wikimedia.org/wikipedia/commons/c/cf/Shanghai_Museum_Night.jpg
The Shanghai Museum: It is the premier museum of Chinese art and artefacts. The exterior evokes a bronze urn which is appropriate since the museum holds the world's greatest collection of Chinese bronze ware, chinaware, painting and calligraphy. The museum houses over 120,000 exhibits that showcase 5000 years of China's history.
Image Source – https://upload.wikimedia.org/wikipedia/commons/c/cc/Shanghai_Urban_Planning_Exhibition_Center_from_northeast.jpg
The Shanghai Urban Planning Exhibition Hall: It is a museum that documents the history of Shanghai and attempts to chart its future. It features changing exhibits on the first two floors and a permanent exhibition on the rest. Particularly noteworthy is the massive scale model of what Shanghai would look like in 2020!
Image Source – https://upload.wikimedia.org/wikipedia/commons/7/74/Jing%27an_Temple%2CShanghai.JPG
Jing'an Temple: This is an old temple that is said to have been built in the year 247 AD. The temple has three main halls – Hall of Heavenly Kings, Hall of the Three Saints and Hall of Virtuous Works. Jade Buddha Hall features a 3.8-meter tall sitting Buddha, which is the largest jade Buddha statue, in a sitting position, in all of China.
The Huangpu River Cruise: It is another highlight of Shanghai. Wusongkou and is the point at which water from the Huangpu River, the Yangtze River and the East Sea converge. At flood tide, the wonder of the three-layered waters- bluish-grey, yellow and green can be seen here. This area epitomises both the history and modernity of Shanghai.
The Bund: It is Shanghai's most famous landmark and a symbol of old and new Shanghai. The Bund is renowned for the 'Exhibition of the World's Architecture'. There are more than 50 ancient and modern buildings with Gothic, Roman, Baroque and other styles of architecture. At night the buildings are illuminated giving the impression of being a group of crystal palaces. It is a truly spectacular sight.
Image Source – https://upload.wikimedia.org/wikipedia/commons/9/90/Shanghai_jade_buddha_temple_outside.jpg
The Jade Buddha Temple: It is a 120-year-old Buddhist temple located in Shanghai. The temple is famous for the exquisite jade Buddha statues that abound in the temple. The peaceful atmosphere here makes it an excellent spot to seek tranquillity and quietly appreciate the traditional culture of the city.
Nanjing Road in Shanghai is indeed a thrilling shopping extravaganza where upscale modern arcades jostle with a common pedestrian fare. Famously called one of the 'World's Seven Great Roads', today Nanjing Road is a must-see metropolitan destination attracting thousands of fashion-seeking shoppers from all over the world. Come and be a part of this wonderful jamboree with SOTC Holidays' China tour packages.