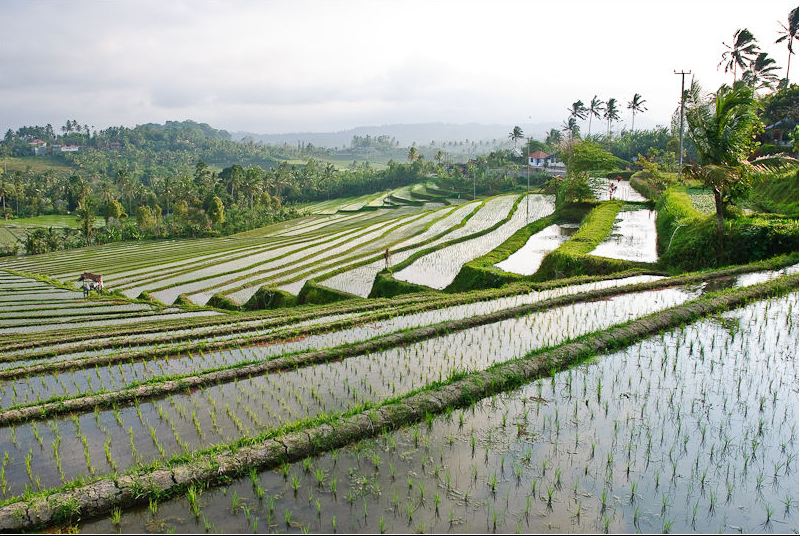 How often have you trekked through rice fields of the highest terrains? Not that often now have you. It's either tricky mountains, secluded beaches or jungle safari.
Well, if you are in Bali the next time, here's why you should stop by to trek and explore the Tegalalang Rice Terraces.
Image Source – https://upload.wikimedia.org/wikipedia/commons/c/cc/Banaue-terrace.JPG
Located in Ubud, the Tegalalang Rice Terraces are famous for its stunning rice paddies and Subak (traditional Balinese irrigation system). History suggests that the irrigation system was passed down by a man named Rsi Markandeya in the eighth century.
Over the years, the landscapes of Tegangana terraces have become favourite amongst the travelers. The best part about this place is that it forms three splendid terraced landscapes in Ubud's shared region, with the others being in the villages of Pejeng and Campuhan offering a stunning view that spreads down and away to the rice paddies on the slopes across the valley.
Image Source – https://upload.wikimedia.org/wikipedia/commons/3/36/Bali_panorama.jpg
One will wonder whilst trekking through those lush green terrains how these rice paddies are carved into landscapes and the walking can become uneven and often muddy. Explorers with a thirst for thrill often seek the wet muddy roads on motorcycles and take in the stunning view of the terrace.
For the ones who believe exploring with their two feet a.k.a the hikers, carry your hiking boots or sneakers. It will help you whilst trekking through the road to the river then up the other side winding through the paddies.
The terrace is about 600 m above sea level and adds a timeless quality to its view. So, make sure to carry enough snacks and refreshments and stay hydrated to experience one of the best treks you can experience. The perfect time to begin your trek would be between around 11am as it is a little quiet and the sun is at just the right place to view the Terrace. The weather is pleasant, breezy and more comfortable at this hour.
All we are saying is if you want to absorb some remote island life, Tegalalang Rice Terraces is the pit stop you need. So pack your bags and plan a trip to Bali with SOTC's Bali tour packages! Find out some more interesting things to do in Bali wits SOTC Holidays.