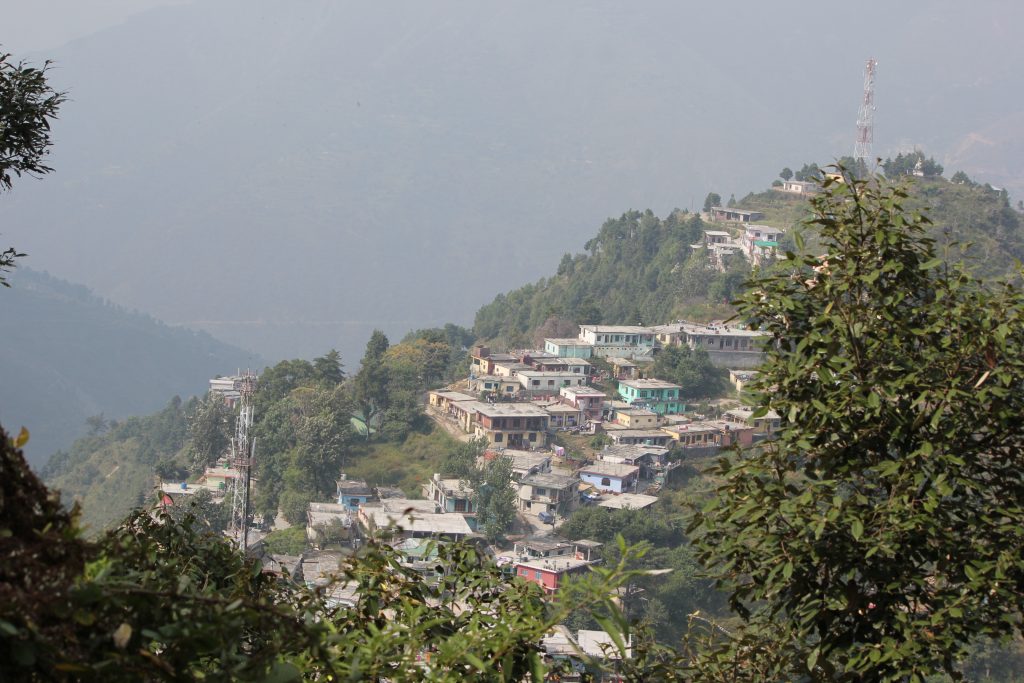 Nestled in the mountains of Garhwal, Mussoorie presents such majestic vista of Doon Valley that when you look at the surroundings, you would feel as if you are transformed into another pristine world. Mussoorie reminds you of the days when things were relaxed and the so called development was yet to seep in. There was no modern gadget to intervene your conversation with nature. When you are opting for Mussoorie holiday packages you also make sure that unless necessary, you don't use all the modern gadgets. Just be in the lap of idyllic surroundings and let your senses soak in the beauty.
Image Source – https://upload.wikimedia.org/wikipedia/commons/a/af/Woodstock_campus_shot.jpg
Whether you have adventure in mind or just the beautiful surroundings attract you, Mussoorie has something to cater to every taste. Some of the most beautiful waterfalls in India are in or around Mussoorie and when you stand there with nature winnowing a select few drops for you to feel on your face, you will have a new definition of life. Just nine kilometres of Mussoorie, Jharipani is one of the most beautiful among all the waterfalls and you would love to stand there not only for the view of the fall but also for the majestic scenery of the Shivalik hills. There are other waterfalls also including Kempty and Bhatta that you must visit in Mussoorie. Lal Tibba, the topmost point in Mussoorie, is another destination that is famous for its majestic vista. You can see long trails of mountain ranges and sunset and sunrise are something you must see while being there.
Image Source – https://upload.wikimedia.org/wikipedia/commons/e/e0/Evening_at_Mussoorie.jpg
There are a few lakes that add a tinge of flowing beauty to the town and Mussoorie Lake is one of the most important among them. You can go for boating in the lake and there are other leisure activities also available in and around the lake. Lake Mist is another beautiful place that you should not miss while being in Mussoorie. Though tranquility is the prime attraction in Mussoorie, there are a few places that are known to redefine tranquility even in Mussoorie. Clouds End is one such place where peace prevails in every nook and cranny. Nestled amidst deodar forests, you just roam around and you will find an enlightening being is sprouting within you. There are a few other places that you should include in your Mussoorie trip including Gun Hill, the Mall and Jwala Devi temple.
Inspiration can come any time and you just need to provide conducive environment to your senses to grab those inspirational moments. A visit to Mussoorie is one of those moments when your inner self would open all the doors to creativity and you start thinking on a different level. Book your Mussoorie tour packages with SOTC now and let us take care of all the travel hassles. Let nothing come between you and the inspirational surroundings. Explore the best of Uttarakhand tourism with our Uttarakhand tour packages.