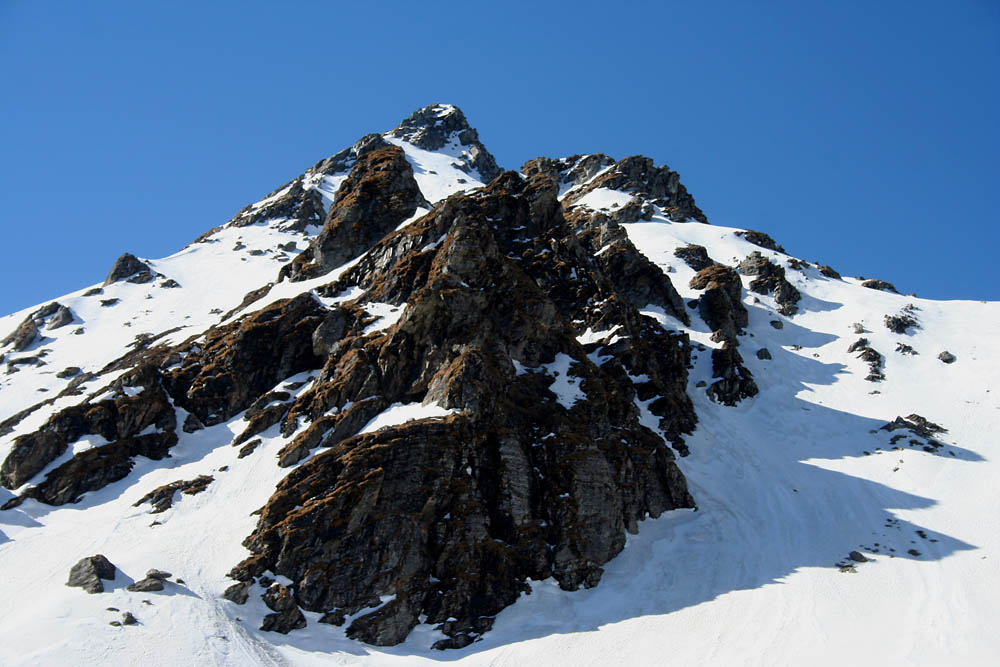 The snowy abode with verdant surroundings all over is how you describe Manali. You don't look for particular places to visit in Manali; the whole vista has such soothing effect on your senses that you can stand at one place for long hours in awe of nature's creations. The Beas River also competes to make the place more beautiful and offers you a number of adventure sports to give a fillip to your zeal. There are a number of camping sites available on the banks of the river. You must keep such activities in mind while opting for Manali tour packages.
Image Source – https://upload.wikimedia.org/wikipedia/commons/9/9e/KULLU_Manali.jpg
Image Source – https://upload.wikimedia.org/wikipedia/commons/3/37/Rohtang_pass_snowy_valley01.jpg
The beautiful Rohtang Pass is a must include destination in your Manali tour as when you look at the vista of snow covered mountains, the adventurous in you would come out to the fore. You can go skiing, snow scooter riding and many other activities at Rohtang Pass. Manali also has great religious significance among Hindus and the place itself is named after Sage Manu, the great saint of India.
Image Source – https://upload.wikimedia.org/wikipedia/en/e/e0/Hadimba_temple_manali.jpg
A temple is there in Old Manali dedicated to Sage Manu. There is Hadimba temple also dedicated to Hadimba Devi, the legend from the Mahabharata. Though the temple has religious significance, the surroundings are so beautiful that they themselves would lure you to the place whether you have a religious inclination or not. The temple dedicated to Saint Vashisth is also there, and along with the religious reasons, people visit the temple for medicinal benefits also. It has a hot spring the water of which is said to have therapeutic properties.
Image Source – https://upload.wikimedia.org/wikipedia/commons/0/08/The_Castle_at_Naggar_Castle%2CKullu.jpg
A visit to the Tibetan monasteries are among the most joyous aspects that you would love about Manali. When you come across the rich culture and colours of Tibet at the monasteries, you would realize how faith works as a healer even in difficult times of exile. Naggar Castle is the one place that would remind you how rich the designs are in the buildings of the mountains. The castle is an amalgamation of European and Himalayan styles of architecture and is also known for its famous painting of Nicholas Roerich.
Image Source – https://upload.wikimedia.org/wikipedia/commons/c/c0/Solang_valley_mountain_view.jpg
Solang Valley is another must not miss destination in Manali as it presents to you the unforgettable vista of snow-capped mountains and glaciers. The valley is also known for its adventure activities, and you can go for paragliding and parachuting while being there. The facilities for skiing are also available.
Nature loves you and wants you to be close to her. It's time you leave your cubicle for a while and head for pristine surroundings with the best Manali tour packages. SOTC is there to make sure nothing comes between you and your being close to the majestic valleys of the mountains.