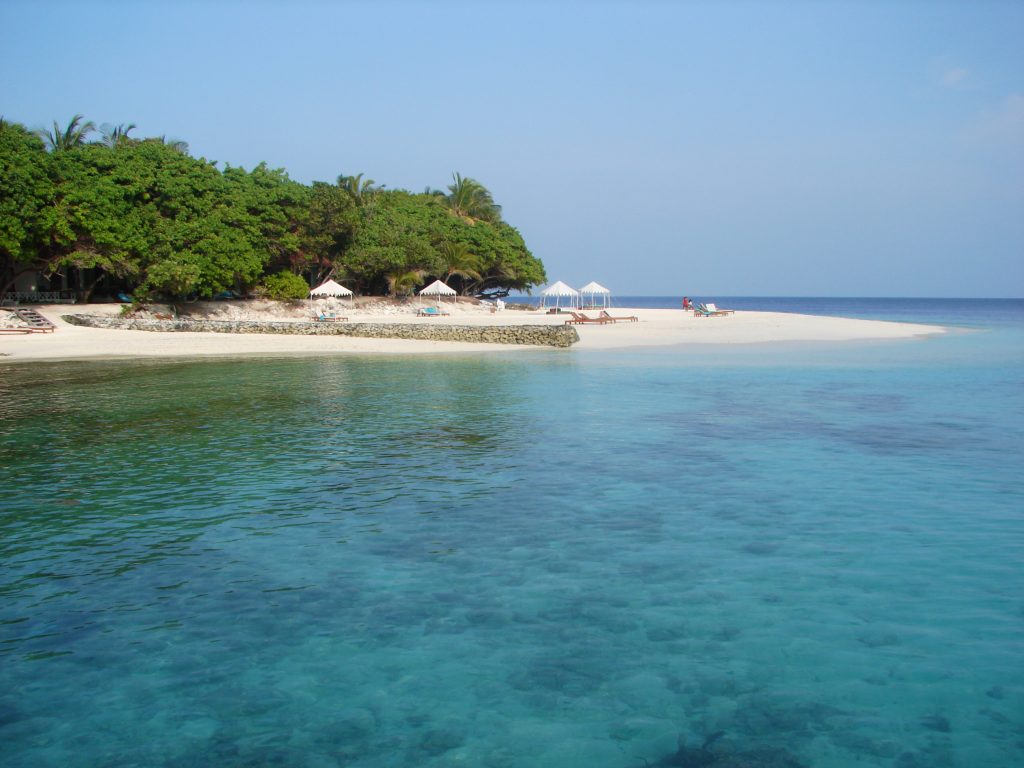 A lot is unknown about the tourism in Maldives. The most common thing among them being that Maldives is closest to India than anyone thinks. And to top it up, you can visit these islands over the weekend. Confused? Want to know what and how to plan a weekend trip around a group of topical islands? Let us help you with the details.
Image Source – https://upload.wikimedia.org/wikipedia/commons/f/f3/Maafushi%2CMaldives.jpg
This small island nation comes with a host of opportunities for water sports. Additionally, you can cruise through its numerous islands. It is among the most geographically dispersed nation in the world. Inspite of being an Islamic nation and a conservative society, it welcomes travelers and tourists from all around the world.
Maldives is dotted with numerous marine parks with quite a number of friendly dolphins. Or head towards the pristine waters of the island nation to go for a small trip of night fishing. The daytime is reserved for snorkeling and deep sea diving.
The nation of Maldives is caught in between a phase of rapid development coupled bound by Islamic sensibilities. New resorts are sprouting in this tiny island nation, and these resorts are mindful about the ecological balance of the island. And, you will not find any alcohol on this island nation. There are few resorts which serve alcohol in closed confines. But, unlike Goa where you can settle down at the beach with a drink, alcohol is strictly banned from public places.
Image Source – https://upload.wikimedia.org/wikipedia/commons/7/7f/Cocoa_Island_%28Maldives%29-39.jpg
Visit this nation between December to March to enjoy the fine tropical weather. Christmas or a winter vacation to this place then it's wise to plan in advance. Check out exciting offers with Maldives tour packages by SOTC. In addition to this, the month of August and Italian holidays attracts a number of European tourists. The Italians however prefer to stay in their Italian themed resorts spread across the many islands.
Surrounded by pollution free waters of the Indian Ocean from all sides, makes it a perfect diving location all year round. And the ocean expects you to abide by certain rules. The reef may not be visible from all sides at all times of the year. Between May to November, the reefs are visible on the western side of the island. And from December to April the reefs are visible on the eastern side of the island.