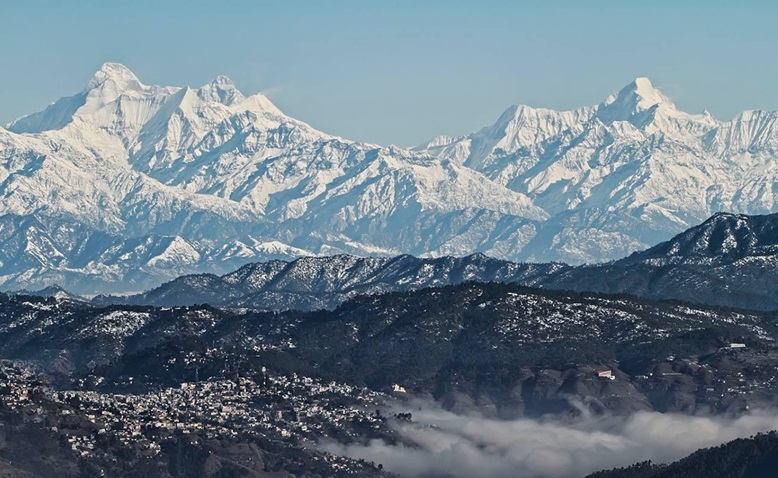 Bruised from the fast pace of the urban life and pressures? We know you are!
So this holiday season, if you are planning to take a tour to the devbhoomi of Uttarakhand, it is important that you soak as much knowledge as you can about this quaint little state, rich in history, religion, and ancient Indian mythology perhaps!
Crossed with the Himalayas, and lowland jungles this state is tucked away beautifully from the hustle and bustle of the concrete jungles. Known to be the centre of yoga, spirituality and calm, did you know that Uttarakhand is only state in India with Sanskrit as its official language? Surprised? Well, we have a few more surprises in store for you:
1.Rishikesh – Yoga Capital of the world
Spiritual seekers started pouring in from all over the world, ever since the Beatles rocked it at the ashram of Maharishi Mahesh Yogi.
2.Mussoorie – Queen of hills
With stunning views of the Doon Valley and snow-capped Himalayas, Mussoorie is that fairytale destination by the tourists which is now rightly and aptly called as "Queen of Hills".
3.Nanada Devi – Second highest mountain in India
With a height of about 7,816 m, the second highest mountain in India after Kangchenjunga mountain on the border of India and Nepal. There was time when it was considered the highest mountain in India until Sikkim joined us.
4.Tehri Dam – India's biggest dam
Situated at the Bhagirathi River, with a height of 261 meters it is also known as the eighth tallest dam in the world. The dam has now been picked up as the ultimate destination for water sports in the state of Uttarakhand.
5.Jim Corbett National Park – The oldest national park in India
Located at the Nainital district of the state Jim Corbett National Park was established in 1936 as Hailey National Park to protect the endangered Bengal tiger specifically.
6.Tungnath – The highest Shiva temple in the world
Considered as the highest temple in the World, the name Tunganath literally defines Lord of Peaks. This temple is believed to be 1000 years old.
7.Aryabhatta Research Institute of Observational Sciences (ARIES)
It is one of the leading research Institutes in the world which specializes in Astronomy, Astrophysics and Atmospheric Sciences.
Interesting facts aren't they? The next time you visit Uttarakhand, why not boast a little to the local people and impress them with your vast knowledge of this gorgeous state. To explore the best of Uttarakhand tourism, choose SOTC Holidays.