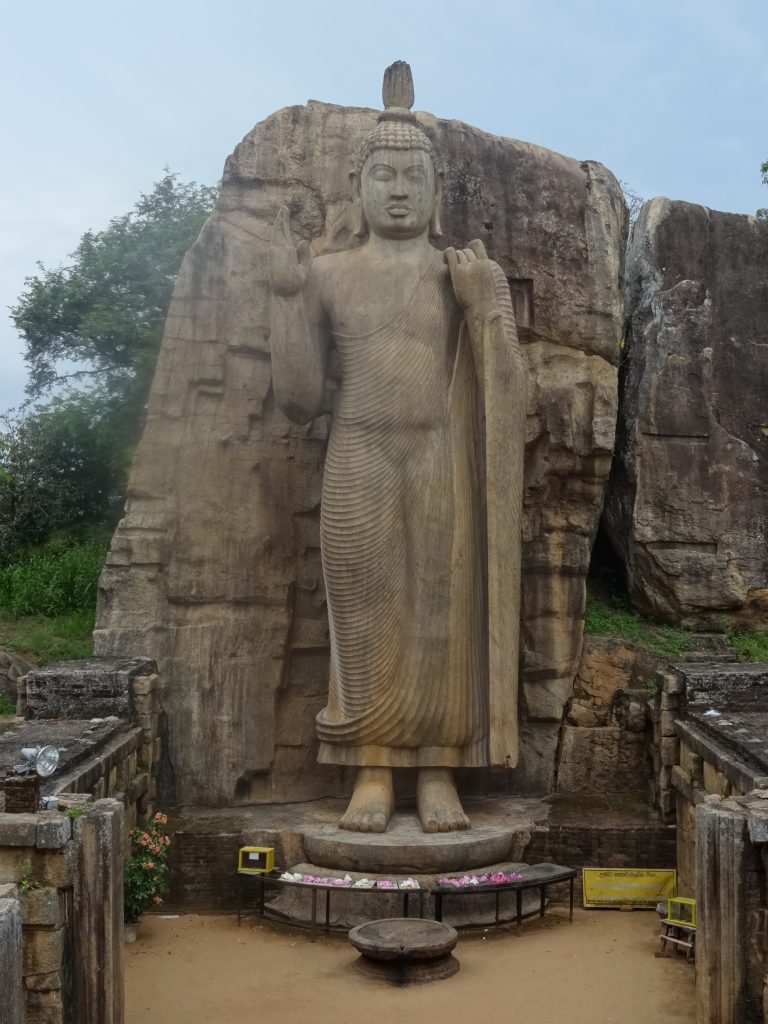 You might be all excited and celebrating after Arjun Tendulkar claimed his first international wicket during the first Youth Test match against Sri Lanka U-19 team at Colombo. The match took place at the famous Nondescripts Cricket Club Ground. Arjun took in front of the wicket of Sri Lanka's Kamil Mishara. While you are in the celebration mood, what do you know about the commercial capital of Sri Lanka, Colombo?
Image Source – https://upload.wikimedia.org/wikipedia/commons/c/ca/Colombo_-_Lake.jpg
What comes to your mind when you think of Sri Lanka? Is it, beaches, temples, or Buddha? Over the years, Colombo has grown to be cosmopolitan. It is a perfect blend of glorious past and modern life. Earlier it was a seaport that facilitated trade in Asia, but now it is the entry point to the beautiful island nation of Sri Lanka. Colombo flaunts a perfect mix of delicious cuisines and a mix of cultures for it was once a colony of British, Dutch and Portuguese.
When to Visit?
Colombo is a year-round destination, and that is one reason why it is filled with tourists all the time. Apart from Colombo experiencing heavy monsoon that lasts between June to September, the weather here in Colombo is pleasant all through the year. However, the best months are experienced when you visit Colombo from January to March. Colombo is mostly sunny during these months and makes touring easy. Besides, it witnesses a large number of visitors during this time. Apart from this, you also get to be part of the major Duruthu Perahera Festival.
Places to Visit
Colombo is home to a number of beautiful attractions. You are bound to be amazed by the beauty as soon as you land in this city. You will witness endless traffic, colonial buildings, ancient streets to mansions, ruins, but Colombo ensures you have a wonderful time, be it with your family or friends. Here are some of the top attractions that need to be on your list:
Cinnamon Gardens
Image Source – https://upload.wikimedia.org/wikipedia/commons/8/88/Cinnamon_%28Cinnamomum_Verum-Lauraceae%29.JPG
The Cinnamon Gardens was earlier home to Cinnamon trees. This garden showcases vital buildings such as The Prime Minister's Office, National Museum, the Independence Hall and the Town Hall of Colombo. Apart from this, it also houses a number of diplomat offices and educational institutions.
National Museum
Image Source – https://upload.wikimedia.org/wikipedia/commons/a/a4/Colombo_National_Museum_Sri_Lanka_%283%29.JPG
For tourists wanting to know the history of Colombo should head to the National Museum. Established in the year 1877 by Sir William Henry, this museum houses regalia of Sri Lanka. It is home to interesting artefacts and pieces of literature.
Dehiwala Zoo
Image Source – https://upload.wikimedia.org/wikipedia/commons/3/3c/Syrian_Brown_bear_at_dehiwala.jpg
Meet different species of birds, reptiles and animals only at Dehiwala Zoo. Apart from being home to animals, it also houses an aquarium and a museum for the tourists. While you are here, do not miss out on the Elephant show which is one of the major attractions here.
Gangaramaya Buddhist Temple
Image Source – https://upload.wikimedia.org/wikipedia/commons/thumb/f/f9/Gangaramaya_Temple_%28Rows_of_Buddhas%29.jpg/800px-Gangaramaya_Temple_%28Rows_of_Buddhas%29.jpg
Being the most important place of worship for Buddhists, the Gangaramaya Buddhist temple is beautifully designed with a mention of Chinese, Thai and Indian influence. Apart from being a place of worship it also houses a library and a museum.
Your trip to Colombo is not complete unless you have tried their local delicacies. The list just goes on and on with Kukul mas curry, Lamprais, Parippu, Hoppers, Wambatu moju, Polos, Gotu kola sambol, Kiribath with lunu miris and more.
Now that you know how beautiful Colombo is whilst offering some major attractions for your entertainment, how about you book your tour? SOTC is here to take care of your trip by providing right and affordable packages that cover the top and major attractions of this beautiful city. The packages start from as low as Rs. 35,000 ensuring you make the most of your Colombo trip. You can choose the package that best meets your requirements.