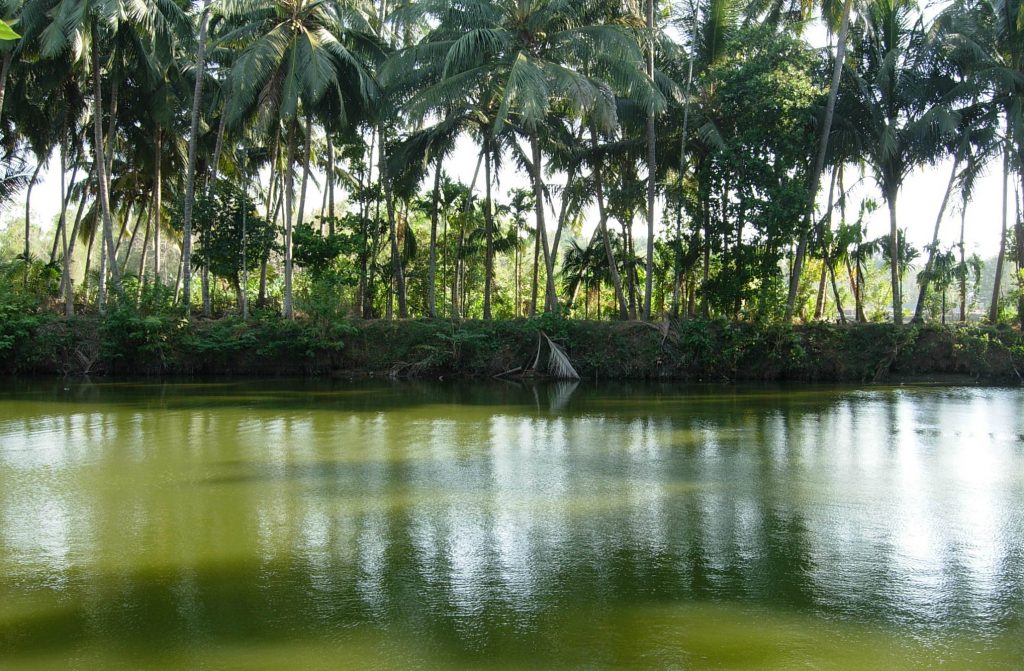 Looking at the stars while being in a hilly abode or in jungle is an experience you will cherish for your life. The pure wind that blows not just touches your body; it goes right to sooth your soul. Kerala is the place where you can find destinations in aplenty where you can go camping and experience the joy of being amidst nature. River rafting is another adventure you would enjoy on Kerala tour. You are careening through pellucid waters and they splash on your face to give thrill to every part of your body; that's river rafting in Kerala for you.
Image Source – https://upload.wikimedia.org/wikipedia/commons/8/8f/Carrelets_%C3%A0_Cochin_%28Kerala%29.jpg
In the monsoon season from June to September the roar of the river Tejaswini in Kannur not only brings joy to the surroundings but she provides ample opportunities for river rafting also. She has a number of rapids to enthrall you and you would love to go for more. You can also go for kayaking in the river when the flow of water is not that rapid. Rafting and kayaking in Iruvanjhipuza and Chalipuza rivers at Thusharagiri are the activities you would crave to go for. The rafting adventures at the rivers are quite challenging and you will face numerous instances to show the grit you are made of. Bamboo rafting is another activity that has its own joy. Peacefully floating on the river while the lush green surroundings showcasing themselves nearby is an activity will make you think and give you thrill at the same time. You must include this activity in your Kerala tour package.
Image Source – https://upload.wikimedia.org/wikipedia/commons/9/92/Wayanad_Churam%2CKerala.jpg
Camping in Kerala evokes the images of Wayanad inadvertently. The area of Begur-Tholepetty Reserve Forest is the place that will introduce you to your real self. You look at the stars while camping and the universe will reveal its different hues to you. There are a number of options to stay in bamboo houses also in Wayanad and you must try to explore that natural abode. Tree house stay is something you will cherish for your lifetime and Wayanad is the place that gives you plenty of option for that. You should include it in your Kerala holiday package. Another place you can go for camping on your Kerala tour is Munnar, one of the most picturesque places on earth. Whether you love to watch birds and animals or the nectar that nature cascades with its waterfalls, you will have the perfect viewing experience at Munnar.