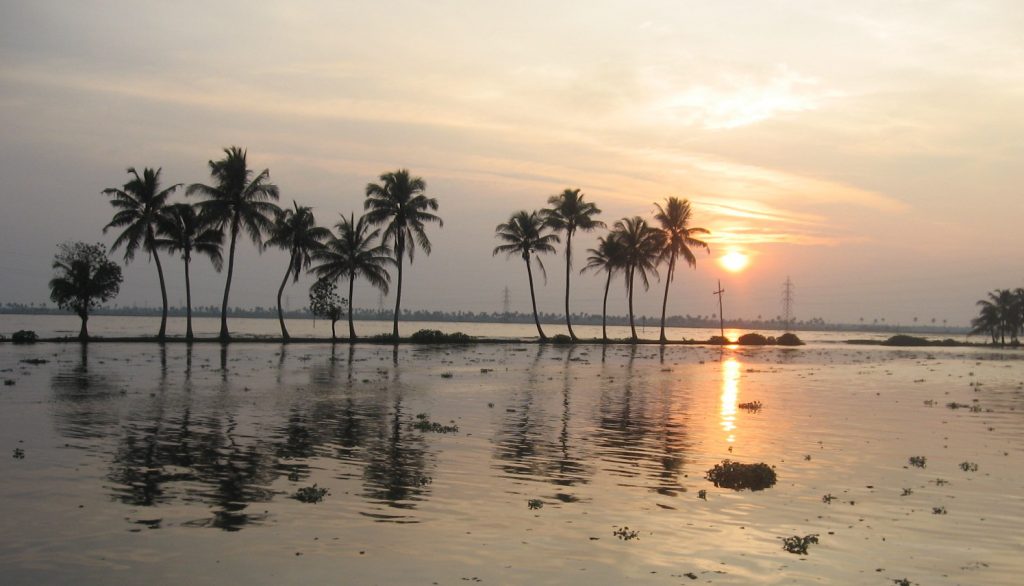 Rekindle the natural spirit inside you, visit Kerala. Nature has showered her bounty on the state in aplenty as mountains and forests accompany it from one side while the other side opens the vista of serene beaches and sea. It's no exaggeration when the place itself is named as 'God's Own Country'. It offers so many varieties that one visit to the place wouldn't suffice to explore its full potential. Be it Ayurvedic rejuvenation therapy or just roaming on a boat in the backwaters; it's an experience that gives a new you to the world. The boat houses in the back waters would give you such calm experience that your view of the life itself would take another meaning. The water, the carefree swaying of the trees would bring you close to nature or rather close to your natural self.
Image Source – https://upload.wikimedia.org/wikipedia/commons/8/86/India_-_Kerala_-_010_-_some_houseboats_are_floating_palaces_%282068052175%29.jpg
There are a lot of places that compel you to take Kerala tours and Munnar is one of the prime attractions in the state. The beauty of the mountains of Western Ghats would present such a picturesque view to you that you would feel like nature has called to caress you, to pamper you in her lap. A walk in the forests of Wayanad has such soothing effect on your senses that you feel an exultation inside. The child in you would come to the fore and for a while you would forget all the worldly snares. The beaches of Kovalam and the endless sight of coconut trees would make you sit and think about the aesthetic sense that nature has. Periyar National Park is another bounty that nature has showered on the state. Though it's famous for its elephants, it has tigers and various species of reptiles as well.
Image Source – https://upload.wikimedia.org/wikipedia/commons/0/08/Cheenavala_Fort-kochi.jpg
Kerala is well connected with all parts of India and also to various places across the globe. All the airports in Kerala at Kochi, Thiruvananthapuram and Calicut are connected internationally and the state is well connected with train and road network as well.
Think of availing Kerala tour Packages, think of us. We have a number of Kerala Packages available and for your special needs we customize the packages as well. Unfetters yourself from all the snares of the daily life and go on, find your true self. We are there to be your aid.