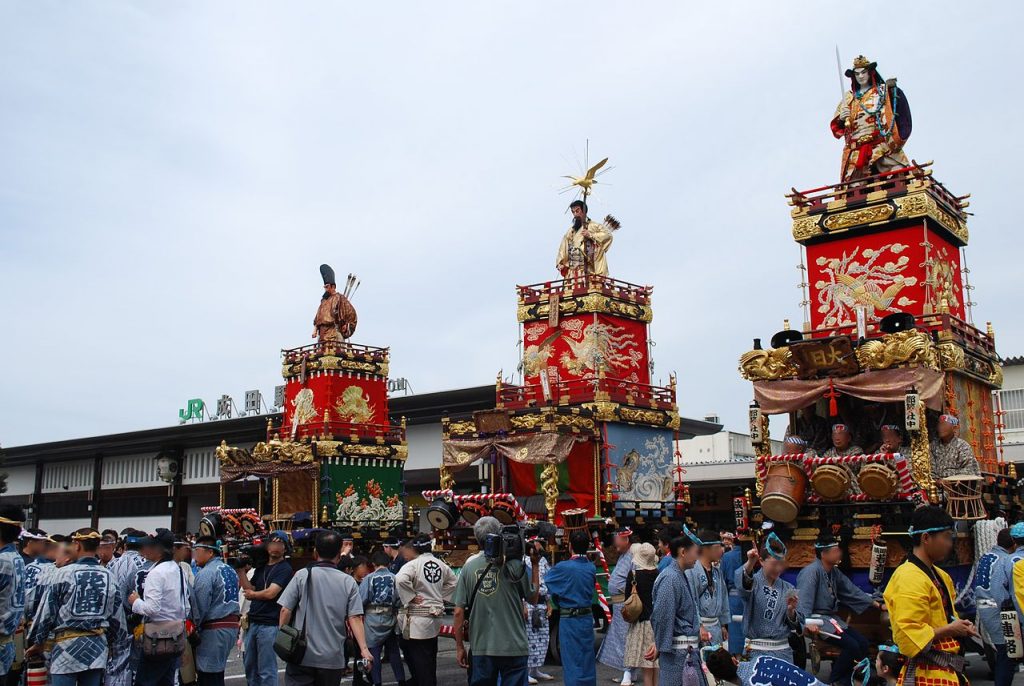 Though the country is known for its advanced industrialisation, Japan has so many other things in store for you. Its history dates back to thousands of years and long before the western countries adopted the style of making its religious places with grandeur, Japan perfected that art with its intricate Buddhists and Shinto temples. The country is blessed with a lot of natural, bounties and the people left to stone unturned to maintain that beauty. The human ingenuity has also played its important role in making the country one of the most beautiful ones in the world. You can see a number of structures that are built in so intricate a manner that you won't stop yourself admiring the craftsmanship of the people of Japan.
Image Source – https://upload.wikimedia.org/wikipedia/commons/thumb/e/e4/Numazu_and_Mount_Fuji.jpg/1280px-Numazu_and_Mount_Fuji.jpg
Mount Fuji is the first thing that comes to mind when someone mentions Japan and a must include this destination in your Japan holiday packages. The majestic mountain would mesmerize you, and if you love adventure you should go climbing the mountain; it would be an enjoyable experience.
Image Source – https://upload.wikimedia.org/wikipedia/commons/c/c7/Norikura_Kogen_Snow_%2B_Spa_Resort.jpg
Chubu Sangaku National Park is another important destination that should be a part of your Japan tour packages as its breathtaking beauty would force you to spend some more time over there. The group of mountains in the park is compared to the Alps of Europe as the kind of landscape it presents, that's the only metaphor that comes to mind. The Atsuta Shrine at Nagoya is another must visit place as it is the most important religious place for the people of Shinto religion and also its beauty would pull you towards itself. Fukuoka castle is another masterpiece of Japanese design and its sheer size, and majestic power would make you think of the grandeur that prevailed in the era it was built.
Image Source – https://upload.wikimedia.org/wikipedia/commons/4/48/20100715_Osaka_Castle_1949.jpg
Nara, the historic city, is the one place that you must go to understand ancient Japanese culture and their life. The city is home to a lot of historic buildings and other works of art. There are other important places in Japan that you must include in your itinerary including Osaka Castle, the shrine of Itsukushima, Kyoto and Peace Memorial Park at Hiroshima. Tokyo is the one place that you can't stop yourself from visiting while being in Japan and you should also think about exploring Imperial Tokyo as you can see the real grandeur of the country.
Japan expects us to explore the beauty of the country and it's in our interest, too, to explore different aspects of the nation. It will help us understand how with its firm grit a country can come out of ruins and establish itself on the map of the world with shining colours. As for travel hassles, SOTC is there to take care and make your journey a smooth one.