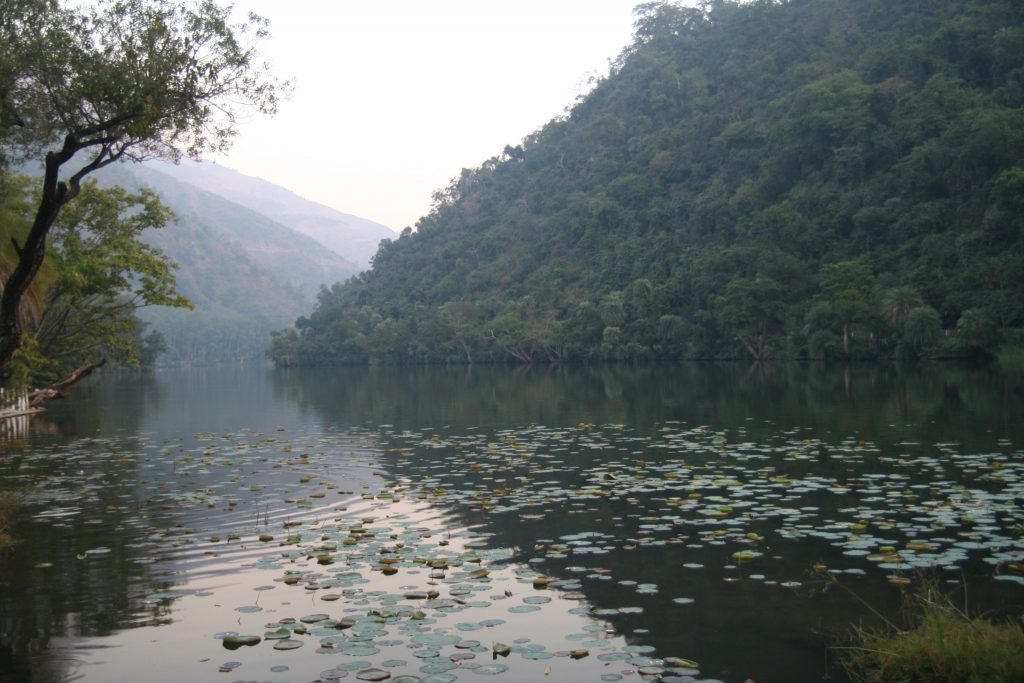 Ensconced amidst deodar trees, Himachal presents so serene a vista that you feel yourself a part the surroundings; every pebble is yours, every tree is yours. The lush green life on both sides of the Beas River looks so enchanting as if an artist's canvas has come to life. If life is there, adventure must be there. Whether you are looking for skiing, paragliding or simply trekking for the joy of it, Himachal is the ideal destination for you. The indigenous culture of India finds its true manifestation in Himachal as it has many temples and structures representing architectural style originated in India. Come to Himachal and take the joy that this beautiful land is part of your country.
Image Source – https://upload.wikimedia.org/wikipedia/commons/9/98/Tosh%2C_Himachal_Pradesh.jpg
Image Source – https://upload.wikimedia.org/wikipedia/commons/1/14/A_View_of_himalayan_ranges_from_Dalhousie.jpg
Your holistic well-being starts at Dalhousie, for your mind as well as for your body. It is the water of Karelanu that cured Netaji Subhash Chandra Bose of his severe illness and Dalhousie is teeming with such places that soothe your senses, and your well-being is assured. Though the whole place is scenic beauty, there are some particular places that you must include in your Dalhousie trip. They include Khajjiar, Bakrota Hills, Tibetan Market and Salooni. Another must include a place in your Himachal holiday packages is Manali. The name itself evokes the images of beautiful mountains and snow-capped peaks. The place has earned its fame among honeymoon couples as it has several places where you are in the vicinity of all the facilities, yet you have your own private den. It has a number of famous temples also including Hadimba temple and Raghunath temple.
Image Source – https://upload.wikimedia.org/wikipedia/commons/c/c0/Solang_valley_mountain_view.jpg
Some of the places that you must include in your Manali trip are Rohtang Pass, Beas Kund and Solang valley.
Kullu, one of the most sought after tourist destinations in India, has its own unique style to do everything. Even its most famous festival Dussehra starts when the festivals end in all other parts of India. The place attracts most visitors during the period and presents itself in its colourful best. Kullu is also gaining its fame for fishing and adventure activities and has several places for trout fishing. Kasol, Katrain, Naggar and Raison are some of the places where you can indulge yourself in fishing. Kasol is also known for its white sands on the bank of the river Parvati and the vista you get there is unforgettable.
Image Source – https://upload.wikimedia.org/wikipedia/commons/5/5e/Ridge%2C_Shimla.JPG
There are several other places that you must include while planning your Himachal tour packages including the capital Shimla, Dharamshala, Chail and Kufri. SOTC understands you and your travel needs and the moment you decide to give yourself the treat of visiting Himachal, think of us. It's our job to make your journey a happy and memorable one.