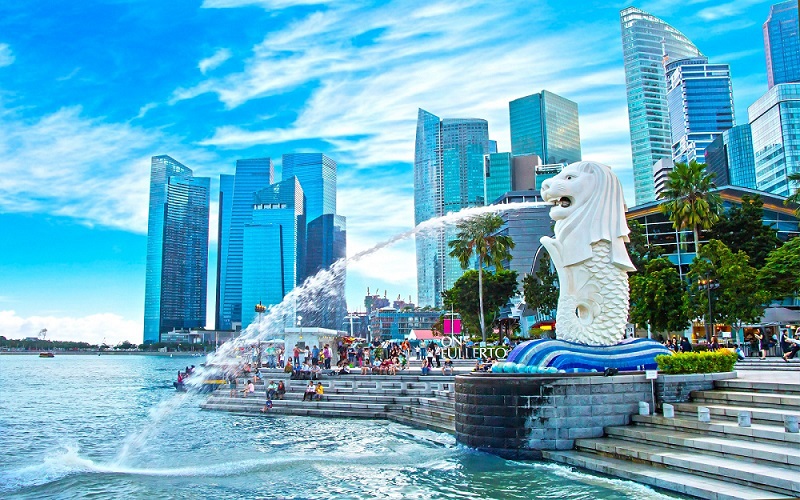 Singapore has lots to see & experience if you're a tourist but some of us like to take the road less travelled and do the things that only the locals get to do. Here a list of some of Singapore's hidden treasures:
One of Singapore's best kept secrets is Haw Par Villa, a theme park located along Pasir Panjang Road. It contains over 1,000 statues and 150 giant dioramas depicting scenes from Chinese mythology, folklore, legends, history, and illustrations of various aspects of Confucianism. The best known attraction in Haw Par Villa is the Ten Courts of Hell, which features gruesome depictions of Hell in Chinese mythology and Buddhism.
Lazarus Island is a hidden gem; a part of a group of 8 islets collectively known as Singapore's Southern Islands which include Sentosa, St. John's Island, Kusu Island, Pulau Seringat, Pulau Tekukor and the two Sisters' Islands. With it's beautiful turquoise waters, inviting foamy surf and an unspoilt pristine sand, it's a treat to sore eyes and tired minds.
Another hidden gem is Bukit Brown Cemetery. It is estimated to house 100,000 tombs in a vast land plot of about 0.86 square kilometres. It has been abandoned since its closure in 1973. It was opened in 1922 by the Municipal Council. Many famous Chinese pioneers were buried at Bukit Brown, such as Tan Lark Sye (1897-1975), entrepreneur and co-founder of Nanyang University.
The MacRitchie Reservoir is Singapore's oldest reservoir. It was completed in 1868 by impounding water from an earth embankment, and more than one square kilometre of primary forest still flourishes in the Central Catchment Nature Reserve today, particularly around MacRitchie Reservoir. Rubber trees, remnants of the plantations from the 19th century, can still be seen along the fringes of the reservoir.
There are boardwalks skirting the edge of the scenic MacRitchie Reservoir and walking trails through the forest. They range in distances from 3 km to 11 km. Interpretative signboards along the boardwalks allow for a self-guided tour along the fringes of the MacRitchie forest. So visit Singapore's more famous spots but don't miss out on these!
Click here to book a Singapore package today!