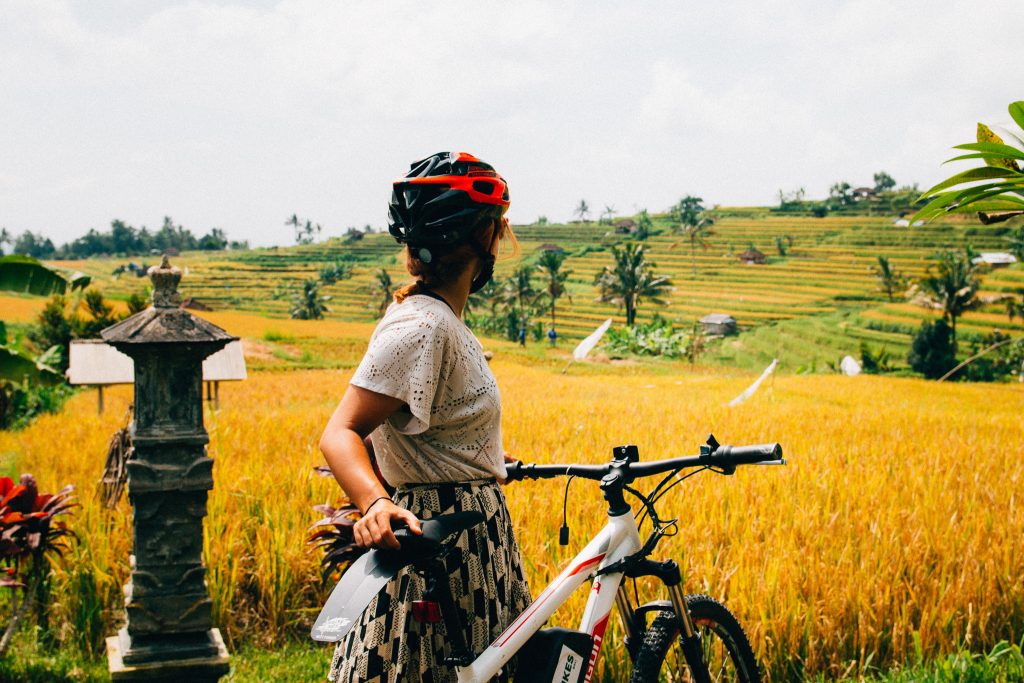 You have always wanted to escape to an island and vacation under the sun at a beach. When you have thought of the beautiful waves, swaying trees, and relaxing spa treatments, a certain destination in the Far East has come to mind. Sure enough, that place has been Bali! Until now, you have held back your plans because of the expenses involved, as this island destination does initially come across as a pocket-heavy holiday region. Bali tourism's offerings are too attractive for you to continue putting this destination off your holiday calendar. Fret not; we are here to clear all those doubts! Here is how to plan a budget trip as well as include all the places to visit in Bali on your itinerary.
Image source – https://upload.wikimedia.org/wikipedia/commons/1/15/Pura_Parahyangan_Agung_Jagatkartta%2C_Candi_Siliwangi_Shrine.jpg
1. You can opt to stay at hostels in Bali. These are good if you are traveling with friends. It is also a great way to meet people from all over the world and make new friends. Besides this, Bali is home to various villas, homestays, and farmstays that come at affordable prices, often including an in-house pool. The key is to start your search early for the perfect abode on the island.
2. Spa treatments can be availed for very cheap. You need not book high-end spas. Instead, opt for the local ones that are more authentic do not burn a hole in your pocket, and at the same time, pamper you just as the locals like to be pampered and enjoy.
3. Taxis are expensive in Bali. The most common form of transport is the bike. It is very easy to rent and costs quite economical. It is also a great way to feel like a local. If you do not wish to bike through the tourist and crowded areas on your own, then you can enjoy the GO-JEK app, which is like Uber, but on motorbikes.
Image Source – https://upload.wikimedia.org/wikipedia/commons/b/bb/2012_Kia_Pride_Sedan_taxi_in_Kuta%2C_Bali%2C_Indonesia_%2801%29.jpg
4. Food need not be an expensive affair. As there are so many tourists in Bali, they are always thronging the various restaurants and cafes that abound here. You, too, can enjoy the local delicacies here at a 'warung,' which is a small eatery offering lip-smacking traditional fare at cheap and fixed prices. With this option, you know you will be biting into an authentic piece of Bali!
Image Source – https://upload.wikimedia.org/wikipedia/commons/1/11/Sambal_Matah_Bali.jpg
5. As for activities, you can book inexpensive tours on cycles and bikes around the island. You can also opt to go on self-walking-tours around rice fields. If you wish to go outside the main centers, then you can hire a taxi with a driver and split the cost with your friends or fellow travelers. Do not forget to haggle with the vendors for the beach adventure and water sports!
Explore various Bali tour Packages and book your Bali budget vacation now!