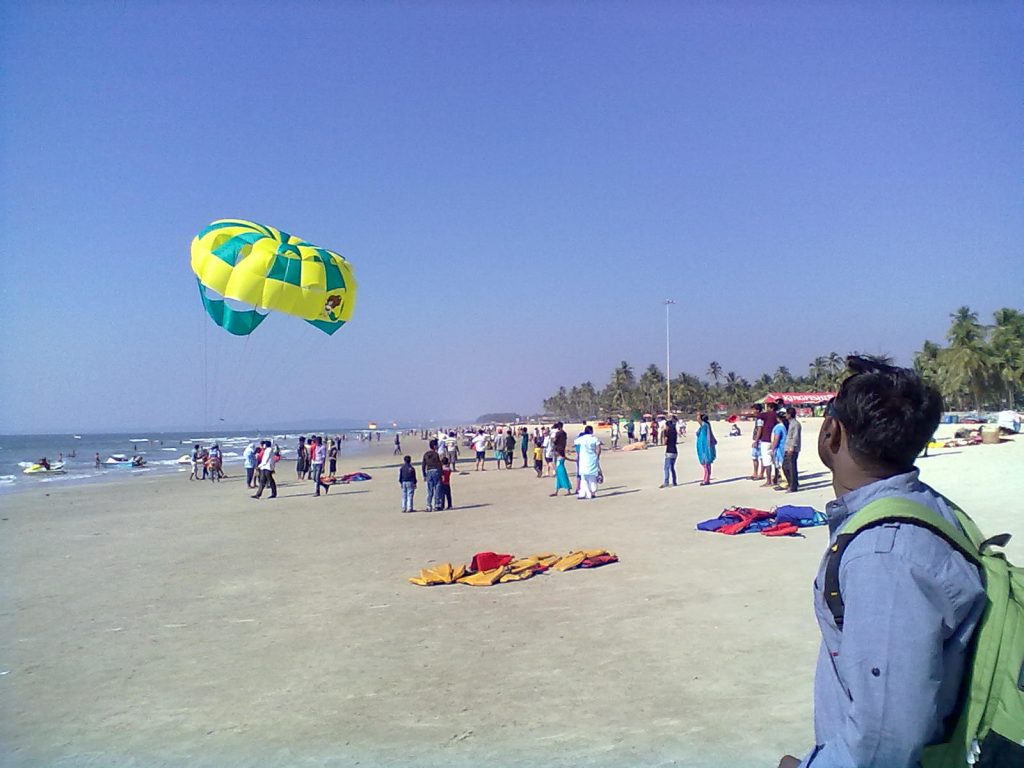 The word 'Goa' itself evokes the emotions of holiday in an Indian's mind and also among those foreigners familiar with the destination. A small state that contributes about 12% of all foreigners coming to India itself says how much people love the place.
Image Source – https://upload.wikimedia.org/wikipedia/commons/1/13/Palolem_Beach_India.jpg
Divided between north and south, you can go to the area depending upon what you prefer while being on a holiday. If you love the hustle bustle of hippy culture, North Goa welcomes you with open arms while South Goa gives you more serene and relaxing experience. You can see the mountain range of Western Ghats in full bloom in Goa and they spread such rich flora and fauna for you that your love of nature would find a new meaning.
Things To Do
Image Source – https://upload.wikimedia.org/wikipedia/commons/5/59/Goan_Food.JPG
Do nothing and just stroll in the serene surroundings; one of the best ways to explore Goa. The Arabian Sea has chosen this land to adorn with beautiful beaches and the aesthetic side of you to enjoy on those beaches. Some of the most happening and beautiful beaches in North Goa include Baga, Colva, Anjuna and Calungate. You can explore Konkani and Goan cuisines at several restaurants close by these beaches. Serenity prevails more in the southern part of the state and the prime beaches there include Palolem, Galgibaga and Arambol. There are several architectural marvels also at the place and exploring them at quiet pace is among the best ways to get relaxation.
When To Visit
Image Source – https://upload.wikimedia.org/wikipedia/commons/4/42/GOA_-_panoramio_%287%29.jpg
Today is the day, now is the time; go Goa and find your true self. You can explore this holiday paradise anytime of the year as you can find something of your taste whenever you go. November to February is the time when weather is more pleasant and a lot of tourists throng to the place. The state celebrates the advent of rains with so much fervour that even a calm soul would start dancing to the tune.
How To Reach
Image Source – https://upload.wikimedia.org/wikipedia/commons/b/bb/Canacona_Road_Goa_India.jpg
Dabolin airport in Goa is accessible from all major parts of India and there are many international destinations also from where the flights for Goa are available. Goa is connected by trains from all the metros of India and the trains also take you through the scenic beauty of Konkan Railway. Buses are there from Mumbai, Pune, Hyderabad and other prime cities of India.
To book your fun filled Goa tour, explore SOTC's Goa tour packages.