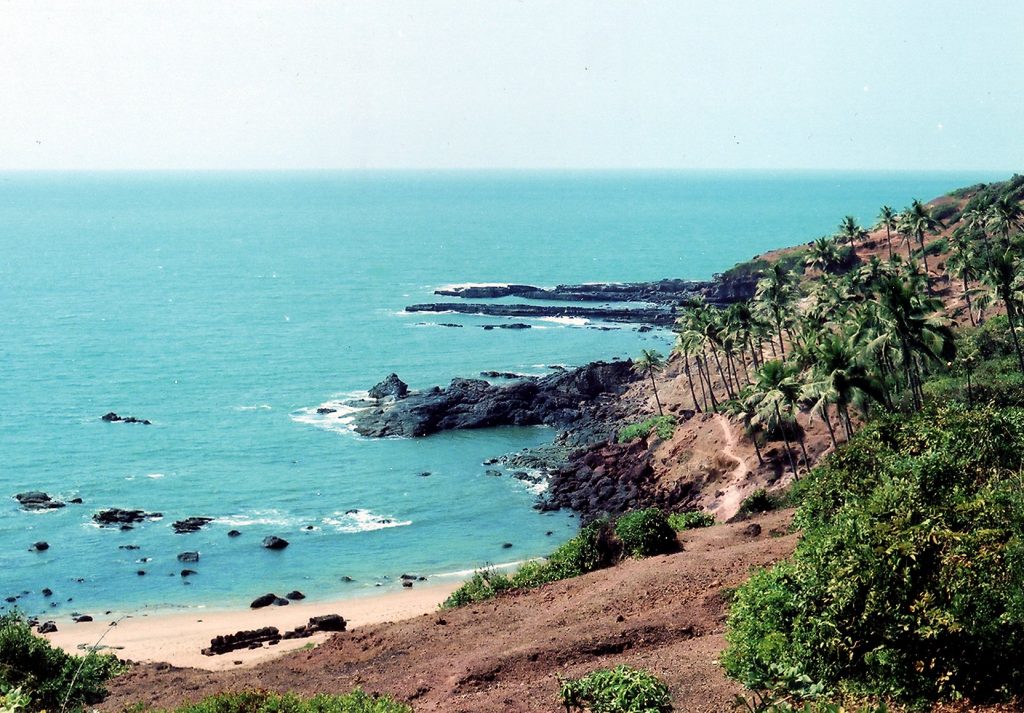 Though Goa is known for its beaches and a place to have good time, architecture and history lovers, too, would find things of their interest at the place. For the spiritual in you there are a number of temples and churches to visit and the intricate design and architecture would make you look at the places with a new perspective. The forts facing the Arabian Sea evoke the images of mighty warriors defending themselves against any onslaught.
Image Source – https://upload.wikimedia.org/wikipedia/commons/a/ad/Fort_aguada.jpg
The name of Fort Aguada comes to mind inadvertently if you talk of the majestic places to visit in Goa. Located at the Sinquerim Beach, the waves of the Arabian Sea beat at its base and the fort stands with impermeable determination. Constructed in the seventeenth century by the Portuguese, the fort also has a lighthouse and is one of the first of its kind in Asia when it was built. A freshwater spring is also there inside the fort. You must include this fort in your Goa holiday package.
Image Source – https://upload.wikimedia.org/wikipedia/commons/b/b9/Chapora_Fort.jpg
Another famous fort is Goa is Chapora Fort in Bardez. It is the fort that a wandering soul would love to visit. You can see amazing view towards Pernem and if you look south Vagator is there to sooth you with its majestic beauty. The Arabian Sea also showcases its beauty from the fort. Along with Chapora the other fort that you must include in your Goa tour package is Tiracol Fort.
Image Source – https://upload.wikimedia.org/wikipedia/commons/f/f7/Shri_Mangeshi_Temple%2C_Goa.jpg
Goa is known for its beautiful temples and the first name that comes to kind is that of Mangeshi Temple. Dedicated to Bhagwan Mangesh, an incarnation of Lord Shiva, the temple has beautiful architecture and you must include it in your Goa tour. There are a number of other famous temples in Goa including Bramha Temple, Mahalaxmi temple, Nageshi Temple and Shantadurga Temple.
Image Source – https://upload.wikimedia.org/wikipedia/commons/5/50/Old_Goa%2CChurch_and_Convent_of_St._Francis_Assisi.jpg
Goa is also known for a number of beautiful churches and you must also include them in your Goa itinerary to understand the beautiful European architecture. Some of the famous churches include Bom Jesus Basilica, Se Cathedral and Church of St Francis of Assisi.
It's time you embark on the journey of the history of your own country and when a lot of fun come along with the visit to history, it's an added advantage. Your Goa tour has all of it and as for planning your itinerary and making your trip a successful one, SOTC is there for you.