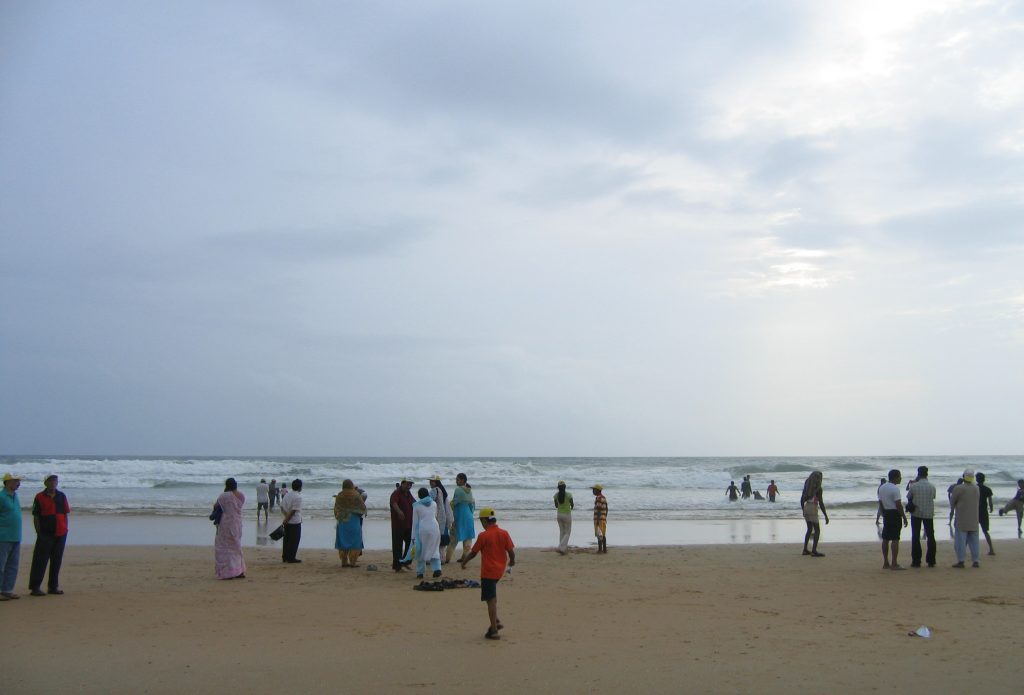 The splash of water touch your face as if some pearls are adorning you with their beauty and the thrill you experience at the touch can't be compared with anything in this world. Along with water sports at the sea, inland water sports and trekking activities, too, make Goa the perfect destination of adventurous activities. You want to go kayaking or just look at the perfect sky to sooth your soul; Goa welcomes you with open arms.
Image Source – https://upload.wikimedia.org/wikipedia/commons/9/93/Goa-_beach.jpg
Image Source – https://upload.wikimedia.org/wikipedia/commons/thumb/7/72/Black_jaguar.jpg/800px-Black_jaguar.jpg
Kayaking in the waters of Goa is something you would love to go for as it covers both the aspects of your choice; you can get soothing serenity as well as the thrill of rowing your own boat. There are a number of venues in Goa that offer you the facilities of kayaking including the Mandovi River, Zuari River, Nerul River and Sal Backwaters. The nature lover in you can also explore the varied flora and fauna of Goa while kayaking. Kayaking activities go on all through the year and whether you have one or two days' time or more, you can go for the activity. Canoeing is also there for the hardcore adventure lover in you. You just jump into water and go with the flow. Netravali Wildlife Sanctuary is the one where you can avail the facility of canoeing and once you take the activity, the thrill will take you to go for more.
Image source – https://upload.wikimedia.org/wikipedia/commons/6/6b/Parasailing_on_the_Calangute_beach%2C_Goa.jpg
If trekking is something that attracts you, Goa is the perfect place to indulge in the activity. The trek in Udaan Dongor would unveil natural beauty of Goa with its most pristine surroundings and the connoisseur of photography in you would also be happy on that trip. The trek to Todo Waterfall is another joyous experience that you must include in your Goa holiday package. Quad biking is another thrilling inland activity that you can indulge into on your trip to Goa and there are a number of vendors available on the northern side of Goa who provide the facility of quad biking. You can also go for camping in Bhagwan Mahaveer Wildlife Sanctuary.
Image Source – https://i.pinimg.com/originals/ac/e3/f0/ace3f0049df379f34cb1b924c40292cc.png

Image Source – https://goa-tourism.com/GTDC-holidays/images/mahavir-sanctuary-banner.jpg
When life takes a straight course, your soul is not alive. Its adventurous activities that take you to the undulating course and keep your spirit supple and there is nothing better than a visit to Goa to give your spirit a joyous ride. Book your Goa tour package today with SOTC as your companion and a smooth and joyous experience is waiting there for you.