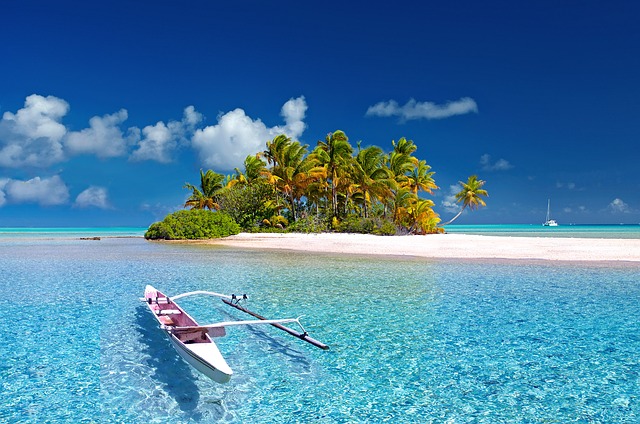 Are you planning a vacation with your friends or family? Was a beach always your calling? Do you need more of 'Vitamin Sea'?. Does the idea of having the whole island to yourself seem amazing? Island hopping is for sure the best way to escape from the hustle and bustle of our lives. An island vacation is always a great way to make amazing memories.
Here are some of the beautiful islands that you can head to for your next island vacation:
Quibble Island, Tamil Nadu
Located in the state of Tamil Nadu, Quibble Island is a river island formed by the Adyar River and one of its tributaries. Located close to Chennai, this island offers the perfect solitude you are looking for.
How to Reach – Take a ferry to Quibble Island once you reach Adyar by road.
When to visit: Between October and March.
Divar Island, Goa
Goa is one of the top tourist destinations among the people. Not many know, but there is a beautiful Divar Island just a little distance away from Panaji. It is not a well-known island and is beautifully hidden away from the hustle. This island is worth a visit if you want to unwind and relax without crowds thronging the beaches. You should definitely head to Divar Island if you are seeking for tranquillity.
How to Reach – Take a ferry ride from Old Goa located around 7 km from Panaji.
When to visit – September to May
Click to know more on Goa Tourism and the Best Time to Visit Goa.
Munroe Island, Kerala
If you have been Kerala, you know how mesmerizing this God's Own Country is. If you are looking for an island escape in Kerala, head to Munroe Island – an island which comprises a group of 8 islands. It is located amidst the beautiful backwaters of Kerala. This breath-taking island is surrounded by Ashtamudi Lake and Kallada River.
How to reach – It can be reached via ferries from Kollam that operated in two shifts.
When to visit – October to May
Click to know more about Kerala Tourism and Kollam Tourism.
Thinnakara Island, Lakshadweep
It looks like a tiny teardrop. This scenic island is home to sun-drenched sand, lagoons, sparkling sea shores and not to forget the diverse marine flora and fauna. Do not miss phosphorescent plankton that is washed ashore in the night imparting a blue glow. It is enchanting.
How to Reach – It is just an hour from Agatti aerodrome.
When to visit – October to mid-May, avoid monsoons.
Umananda Island, Assam
If you love to explore the unexplored, then do head to Umananda Island in Assam. Hidden from the crowd, this island is mesmerizing and will make you extend your stay. One of the popular tourist attraction here is the Shiva Temple.
How to reach – Ferry from the banks of the Brahmaputra river.
When to visit: October to May
Bhavani Island, Andhra Pradesh
Another beautiful island that should not be missed visiting is Bhavani Island in Andhra Pradesh. It is your go-to destination if you love water sports. Head here with your friends or family to have a relaxing weekend.
How to Reach – Take a boat from the Punnami Ghat on the banks of Krishna River to reach this island.
When to visit: October to March
India has a lot of hidden islands and spots that need to be explored. Bring out the explorer in you and go island hopping. On your next vacation, let us take care of your vacation by offering a variety of group and custom tour packages, holidays and world tour packages. We have everything that you are looking for that will make your vacation a memorable experience.