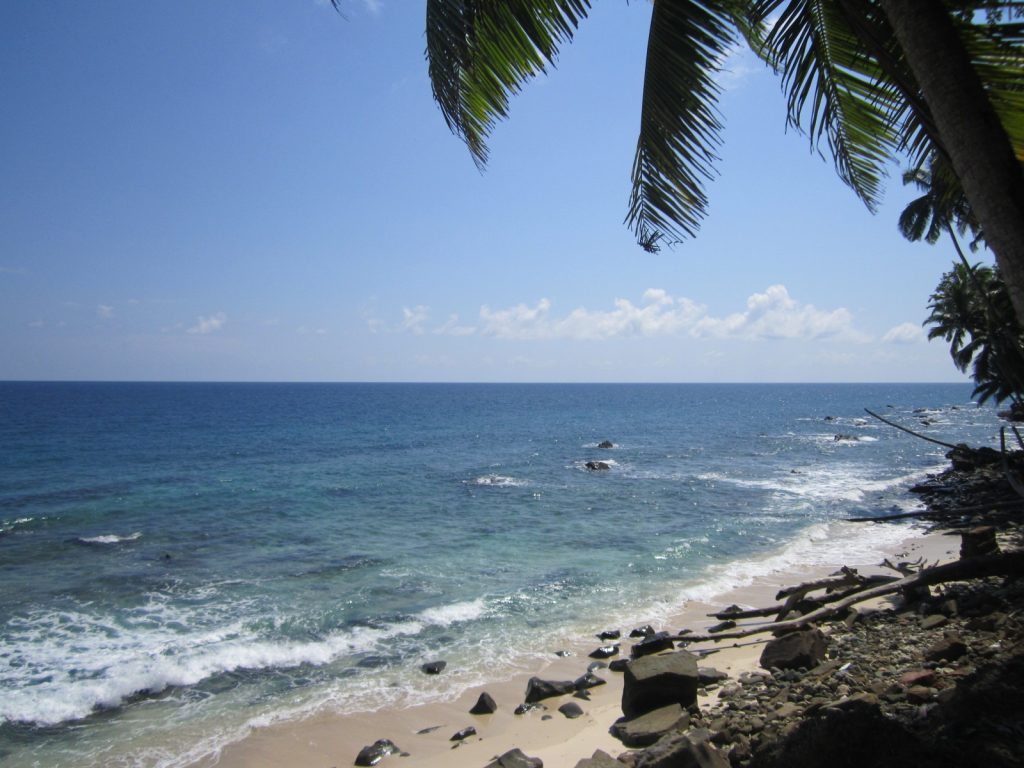 You look at the pure blue waters of the sea while the verdant background caresses you; you are in the Andamans. Being far away from the hustle-bustle, you look at life from a new perspective, and when you return to your regular dwelling, you would be a new revitalised you. You stand on the beach with feet covered with sands, and you would feel the warmth inside your heart. Nature with her mottled canvas showcases different hues for the different persona in you in the Andamans. Just walk, be daring or sit still; the group of islands has everything for you.
Image Source – https://upload.wikimedia.org/wikipedia/commons/c/c5/Bharatpur_beach%2CNeil_island%2CAndaman_-_panoramio.jpg
Take a hammock and a book and head towards Bharatpur Beach; the joy of reading the book would increase manifold when the sea breeze gives you a gentle kiss and pampers you. The characters in your book would come alive when the relaxed atmosphere of the beach augments your imagination. Close to Bharatpur Beach is Laxmanpur Beach and is one of the most popular beaches in the Andamans. You go for a walk and listen to what nature is trying to say to you. It would be the most sublime conversations you will ever have; not a word uttered, not a letter written, yet you would talk and understand nature. There are many other beautiful beaches close to it, and while being in Andamans, sometimes you just go for a long walk without any destined destination, you would feel the fresh life sprouting inside you.
Image Source – https://upload.wikimedia.org/wikipedia/commons/e/e3/Havelock_Island_distant_view.jpg
Beach number seven of Havelock Islands or Radhanagar Beach is among the best beaches in Asia, and when you look at the blue waters near the beach, you will corroborate the view of it being the best beach. You can go scuba diving, snorkelling or boating and each of the activities will take you towards your real self. You can have your relaxed time while fishing also and whether you are with your partner or on yourself, the serenity would be your partner there, and you won't feel a need for anybody else. The beach has its distinction of showcasing the beautiful view of the setting sun, and the picture would be glued to your mind's canvas forever.
Image Source – https://upload.wikimedia.org/wikipedia/commons/8/84/Radhanagar_Beach_Havelock.jpg
Exploring different places introduces you to your real self, and you would be surprised to find the new persona inside you. Go for Andaman Packages by SOTC Holidays and experience the real joys of life. Leave your travelling plan on us.