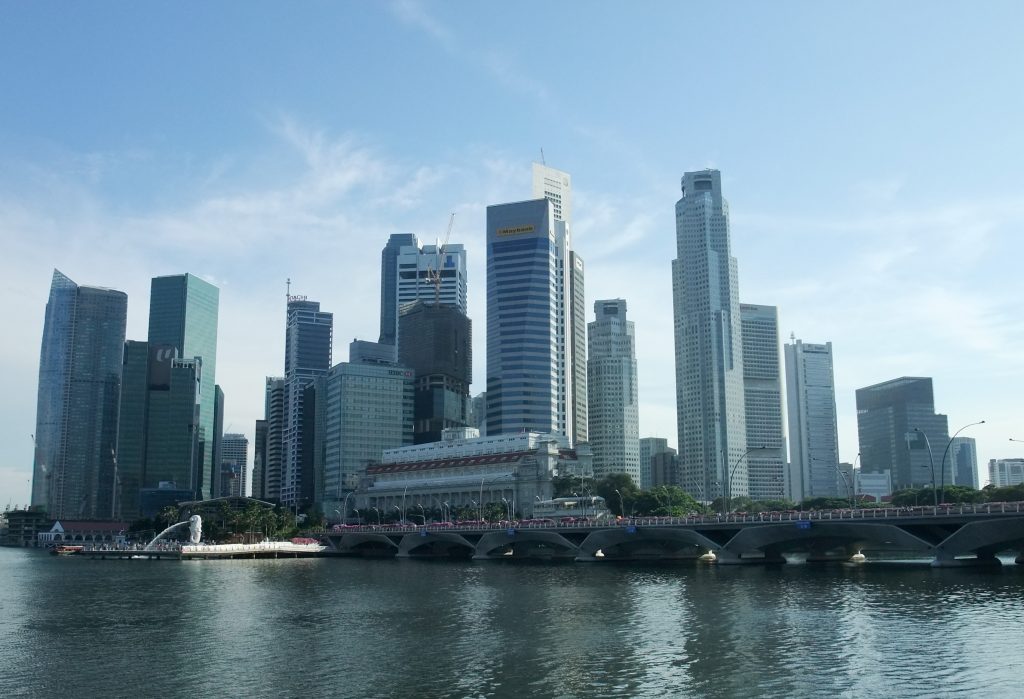 Now that the news of Asia Cup 2018 has been confirmed you might be all excited to watch India face Pakistan on September 19. A full schedule for the Asia Cup 2018 is released. All the matches are to be played in Dubai and Abu Dhabi. Virat Kohli and his team will play back-to-back 50-over matches at the group stage. Asia Cup is one of the most awaited tournaments among the cricket fans. This 14th-edition of Asia Cup and the third time the tournament will be played in Dubai. While you are all geared up for the Asia Cup, how about you take a tour to Asian countries to understand its culture, witness its beauty and so on.
Image Source – https://www.publicdomainpictures.net/pictures/70000/velka/thailand-13880843923J4.jpg
To simplify your whole search and touring process, SOTC offers some of the best Asia tour packages. Every individual deserves a break from his/her mundane life, and what can be better than going on a vacation to one of the Asian countries? Well, planning a vacation is definitely a tedious job. You do not have to worry when you have SOTC at your service. Here are some of the Asian destinations you should see now!
Arugam Bay, Sri Lanka
Image Source – https://upload.wikimedia.org/wikipedia/commons/0/0c/Arugam_bay_beach.jpg
Known to be a surfer's paradise, Arugam Bay is the epitome of the relaxed beach scene that draws sun-seekers and surfers from all over. Well, you should know this moon-shaped curling soft-land is definitely more than surfing. You can either enjoy watching the elephants or just go on a lagoon tour. International surfing events are held every year in the area that further helps in bringing the needed economic gain.
Western Ghats, India
Image Source – https://upload.wikimedia.org/wikipedia/commons/thumb/c/c8/Western-Ghats-Matheran.jpg/800px-Western-Ghats-Matheran.jpg
Often known as the 'Great Escarpment of India', Western Ghats is the mountain range that is spread over 1600 km. The mountain range extends over Karnataka, Maharashtra, Tamil Nadu and Kerala. Besides, it is home to 39 properties that include national parks, wildlife sanctuaries and reserve forests. Top tourist destinations that are part of this range are hill stations, lakes and cities. Also a UNESCO World Heritage Site, Western Ghats are divided into several hill ranges like Cardamom hills, Sahyadris, Anaimalai Hills and Nilgiris. The Sahyadri range contains several hill stations such as Mahabaleshwar, Matheran Amboli Ghat and Panchgani. The Nilgiri range consists of hill stations like Coonoor, Wayanad, Ooty, Idukki, Coorg and Munnar.
Burj Khalifa, Dubai
Image Source – https://upload.wikimedia.org/wikipedia/en/thumb/9/93/Burj_Khalifa.jpg/585px-Burj_Khalifa.jpg
Located at the heart of Downtown Dubai, Burj Khalifa is one of the greatest architectural marvels and the tallest structure. Standing tall at 828 metres, Burj Khalifa is the tallest man-made structure and is one of the top tourist attractions in Dubai. You are bound to fall in love with the architectural wonder that displays remarkable work of art. To get an uninterrupted view of the city's skyline, ensure you climb up to the 124th floor on the observation deck.
Gardens by the Bay, Singapore
Image Source – https://upload.wikimedia.org/wikipedia/commons/7/7e/OCBC_Skyway%2C_Gardens_By_The_Bay%2C_Singapore_-_20140809.jpg
Another Asian destination that should not be missed is Gardens by the Bay, Singapore. Located next to Marina Bay Sands, this attraction offers beautiful and breath-taking waterfront views. This 101-hectare super park offers mesmerising views of the Marina Bay skyline. Surrounded beautifully by the tropical palm trees, lush lawns and pavilions, a visit to Gardens by the Bay is a perfect answer for an evening stroll with your friends or family.
Khao Yai National Park, Thailand
Image Source – https://upload.wikimedia.org/wikipedia/commons/e/e0/Khao_Yai_National_Park_-_Thailand_-_panoramio_%283%29.jpg
Undoubtedly, Khao Yai National Park is one of the best national parks that should not be missed on your visit to Thailand. You should know elephants are respected in Thailand. You can see the same in the paintings and statues in Thailand. A visit to this park promises you to witness these giant mammals up and close. It is also home to other animals like barking deer, macaque, gibbon, sambar deer, civet and porcupine. Other animals that are rare sights include gaur, bear, dhole, otters and jackal.
Apart from the ones mentioned, various other Asian destinations should be visited to experience its true beauty. Plan your Asian holidays with SOTC as they offer the best Asia tour packages for your convenience. These packages are affordable and ensure you make the most of your Asia tour!