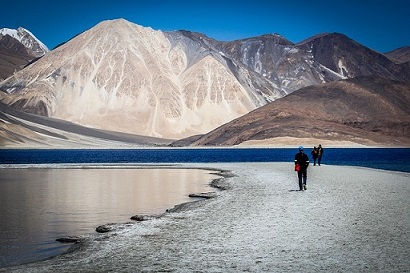 If you love the thrill in life, then you are bound to love Leh-Ladakh bike tours. When it comes to road trips, Leh-Ladakh or also popularly known as the 'Land of High Passes' tops the list. While you may think it is a flawless journey, well sorry to break the bubble, but you are bound to come across certain shortcomings. The rugged landscape will welcome you with some great surprises, natural beauty, and a memorable trip.
Extending beautifully from the mesmerizing Kunlun Mountain range to the Great Himalayas, the rugged Leh-Ladakh has surprises planned for you at every turn. If you are planning to go for this much-awaited road trip, here are some details that will help you plan this enchanting journey.
Best Time to Go for Ladakh Bike Trip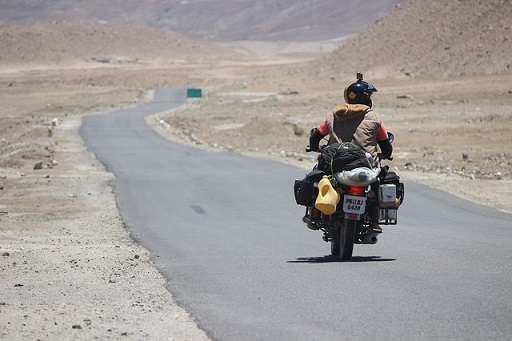 When it comes to going on that bike trip, ensure you plan it according to the climatic conditions. The best and ideal time to go for Ladakh bike trip is from June to September. As the snow melts, it clears the mountain passes which makes it safe to ride and travel. These months help bikers to experience the best of Ladakh. You can go through SOTC's Ladakh Bike Tour Packages to plan this trip.
Considered Route Options for Bike trip
When it comes to Ladakh road trip, you can consider Delhi as your base in order to begin your road trip. Other two prime routes are Manali to Leh and Srinagar to Leh. These routes too offer incredible landscapes and decent, passable roads.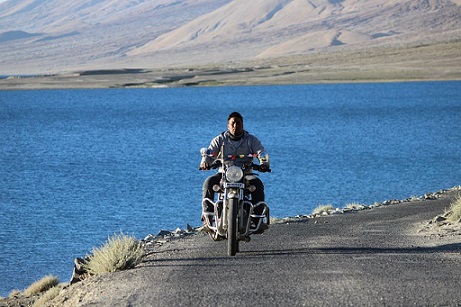 Duration of the Bike trip
There are a lot of factors that need to be considered before jumping down to the duration of the bike trip. Factors such as your schedule, the climatic conditions and so on, the ideal duration should be 15 days or more. SOTC offers an amazing Bike Tour Packages for seven days, and you should definitely go for it.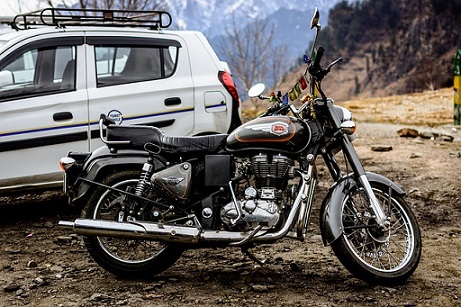 Top Bikes that are perfect for Ladakh Bike Trip
When you talk about a bike trip, it is the bike model that plays a major role. Every biker is advised to give unlimited attention to the bike. You will have to be picky to get the best bike for your Ladakh road trip. Top bikes that are perfect for your Ladakh road trip:
CBR 250
Bajaj Pulsar
Royal Enfield
Royal Enfield Himalayan
KTM Duke
Other bikes that can be considered include Yamaha FZ, Bajaj Vikrant, Yamaha Frazer and more.
Bike Rentals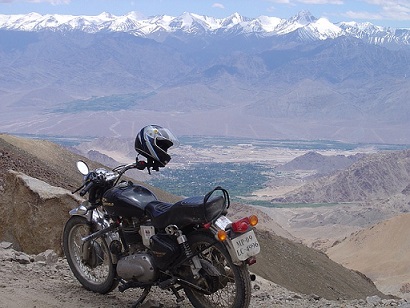 No need to worry if you do not have your bike. There are several bike rentals that solve this problem. All you have to do is submit the necessary documents, and the bike is yours. Head to Karol Bagh to rent a bike for INR 900 a day. Submit necessary documents and pay a security deposit of INR 10,000 and you are all set for your most awaited road trip to Ladakh. You can also rent a bike in Manali for INR 1000 – 1800 with a security deposit ranging from INR 12,000 to 18,000. However, with SOTC's Ladakh Bike Tour Packages, you do not need to worry about the bike. Your package includes a well-conditioned bike with helmet.
Places to Travel in Leh-Ladakh
While you are taking those extreme twists and turns and riding through the high-altitude passes, do take some time to experience its natural beauty. While you are here in Leh-Ladakh, do explore the below-mentioned destinations.
Pangong Lake – Do not miss this pristine blue beauty which is beautifully perched on the Changtang Plateau. It is the best place to relax and rejuvenate your tired body. Just relax and stretch your legs after a tiring bike ride and enjoy the beauty.
Nubra Valley – Walk on the pebbled riversides, experience the natural beauty and listen as the breeze whispering and explore the expansive valleys here. You are bound to fall in love with the mesmerizing views of the valley and the flowing river.
Magnetic Hill – It is called Magnetic Hill for a reason. You should not miss this mystifying experience! Gravity plays its part here that pulls vehicles uphill.
So, when are you planning to go for the Ladakh Bike trip?