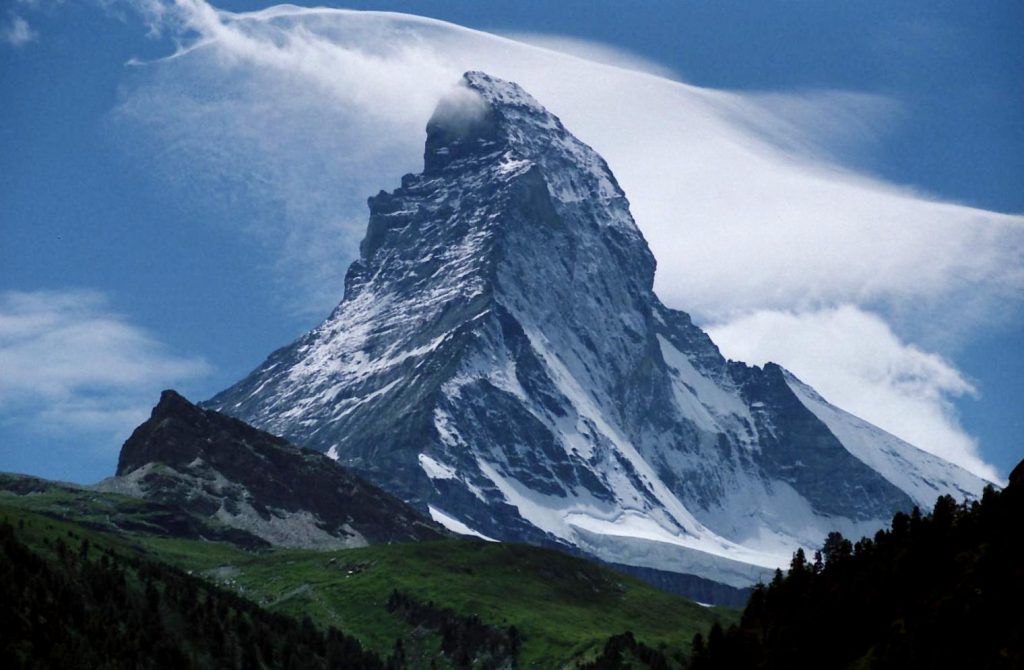 The mountains of the Alps attain the zenith of their beauty in Switzerland and you must spend some time in the country on your Europe tour to understand what natural beauty is and effect that the pristine surroundings of the country have on you. The Matterhorn, one of the highest peaks in the Alps and known for its iconic beauty is a must include destination in your Europe holiday package. The peak would quench your thirst for adventure as well as longing for natural beauty. At the base of the peak is the village Zermatt, the quaint charm of which would mesmerize you. Traditional chalets to the world class hotels and restaurants are there in the village and visiting them in a horse-drawn carriage is such joyous experience that even for a while, you would certainly think of settling down in such kind of a village and leave all the so called modern accouterments. Hiking, biking and skiing are some of the activities you can indulge into while being in the village.
Image Source – https://upload.wikimedia.org/wikipedia/commons/3/37/Lake_Geneva_with_Vineyards_in_Lavaux.jpg
Lake Geneva is another Alpine beauty that you must include in your Europe tour package. Surrounded by snowcapped mountains and crystal clear waters in the middle, you would feel as if you are in some idyllic village the core of which is still untouched by the so called modernity. At Lake Geneva, you don't look for a particular place to visit, the vista is so mesmerizing that just a walk nearby would work wonder for your senses. You can also go for sumptuous meal in a nearby restaurant and it seems the surroundings have their effect on the meal as well as the traditional Swiss cuisines would melt in your mouth and uplift you to a joyous pier of culinary world.
Image Source – https://upload.wikimedia.org/wikipedia/commons/6/6c/St.Moritz.jpg
St Moritz is another Swiss beauty that must make it to your Europe package. Crystalline glaciers, pellucid lakes amidst Alpine forests would make you set a new benchmark for natural beauty. When the oodles of sunshine touch the jagged peaks at the place, it seems different parts of nature are in conversation with each other; the conversation that utter not a word, it is the touch that make each other understand the feeling. In the process they create such amazing vista for you that you also become a part of that joyous conversation.
When nature has created so many beautiful things, you must accept what she offers and head for your Europe Tour now. Your companion SOTC is always there to make your tour a joyous and hassle free one. Check out SOTC Switzerland tour packages to experience best of Switzerland!