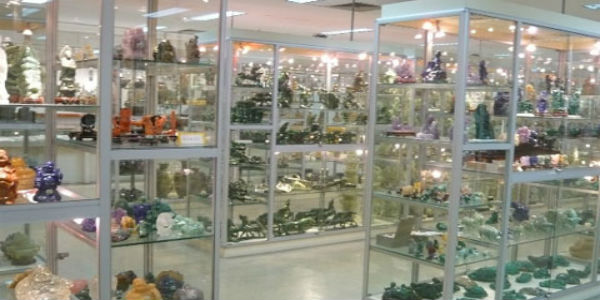 Singapore is now an acclaimed tourist hub with all its picturesque landscape, intoxicating mix of tradition and modernity and a plethora of tourist attractions. But no trip is complete without a visit to the Singapore gem factory, especially for women! Their collection of fine designs and gems will truly take your breath away.
Established in 1972, the Singapore Gems Factory gives an in-depth understanding of the traditional art of creating gems. There are daily organized tours taking tourists through the factory and explaining the intricacies of gem making. So if you're a fan of jewellery or even interested in the process of jewellery making, do explore it in our Singapore Tour Packages!
The Tour
A tour of the Singapore gem factory will leave you spell bound as you see the best of Asian craftsmanship carving out beautiful shapes out of gemstones. You will realise how labour intensive crafting jades and making gems painting are. You can see the process of jades being cut to sizes, polished and crafted. Craftsman painstakingly layer one gem fragment over the other and onto a piece of paper to complete a painting. It takes about a week to finish a painting of the size of an A4 size paper.
The Singapore Gems factory undertakes customized orders as well as has its own product range. So go ahead and buy these beauties to adorn your homes or even offices but let's warn you they come with heavy price tags attached to them. No wonder their customers mainly include royalties, government bodies, embassies and really rich entrepreneurs.
The Gallery
After the mesmerizing tour of the factory you can visit the magnificent gems gallery to see their best artworks displayed on shelves. The factory has a huge showroom with exotic carvings and amazing gem creations. They take you back in time to old medieval castles where the old Czar of Russia still rules.
There is beautifully embedded Chinese scenery available in all sizes. The aesthetically carved figures of Gods, birds and animals will keep you in a trance. Don't miss out the varied sizes of ships in different gems and stones. Jewellery in a wide range of precious stones and gems will make you come back for more. At the end of the trip you can grab some of your favourite pieces.
At the Singapore Gems Factory, the motto is to produce state of the art products, which will be remembered and treasured for years. So, be sure to experience this glittering world of jewels. It will be a shining experience for sure!